Hello beauties!
Dolce & Gabbana enlarges their Classic Cream Lipstick line this spring with 20 new shades which were inspired by by a a variety of different roses. The new lipstick collection includes a wide palette of colors ranging from classic to the original, from the casual beige to dark burgundy.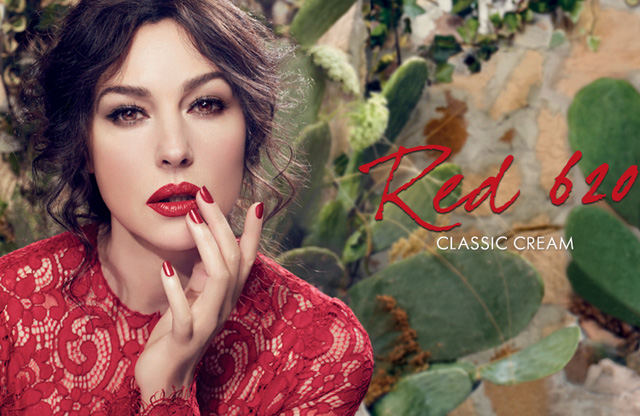 This campaign, which launches the new Classic Cream Lipstick colours, marks Domenico Dolce's debut as the photographer for the Make Up collection, with the creative direction of Stefano Gabbana.
Two different shots represent the two faces of Italian seduction. In the first, Monica is wearing Classic Cream Lipstick in bright Devil red that matches the lace dress she is wearing. In the second, the actress appears softer, dressed in neutral shades and wearing Petal lipstick.
Availability
International Launch Date – March 2014 at Saks Fifth Avenue and online @dolcegabbana.com
Dolce & Gabbana Classic Cream Lipstick – New Shades – $33.00
Sublimely sensual lips are created by the luxurious formulation of the Classic Cream Lipstick, providing bold colour that is both provocative and disarming, with a smoothness that exudes sensuality. The shades are passionate, feminine and descriptive.
Here are some of my favorite shades:
Immaculate
Delight
Nude
Petal
Goddess
Bon Bon
Provocative
Charm
Ballerina
Coral
Guilty
Shocking
Enjoy more photos…