Hello cuties!
Melkior Deep Sea Eyeshadow is one of the three new single eyeshadow shades released as part of Melkior Let's Love Life Fall 2015 Collection (info, photos). The collection hit counters at the beginning of September so if you are into this kind of dark blue you can already purchase it. The brand announced a fall season full of dark, rich and pigmented shades so in a future article I'll reviewing Melkior Irresistible Lipstick.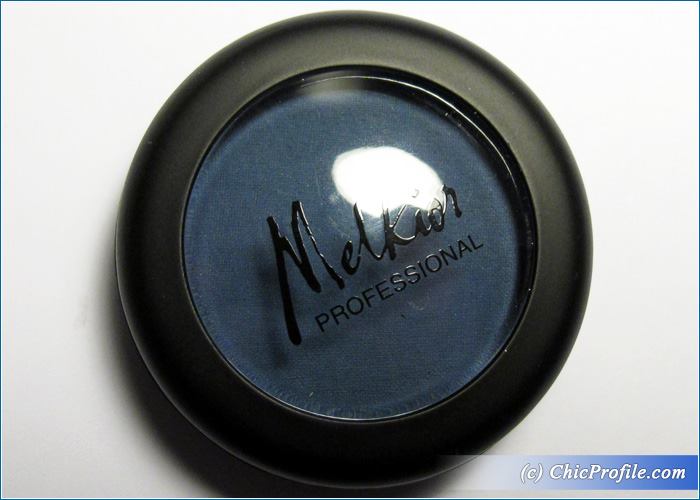 Availability
Romania – Now @melkior.ro and at all Melkior Locations
Melkior Deep Sea Eyeshadow (27.00 Ron for 3.2 g / 0.11 oz ) is a medium-dark indigo blue with cool undertones and a matte finish. If you are not familiar with Melkior eyeshadows, you should know that these are so so pigmented, but when I actually swatched Deep Sea on my arm, without using an eyeshadow primer, I was really amazed to see what a high color payoff it has.
The formula is smooth, very fine, adheres well on the lid and delivers a rich, opaque color. I found out it works better applied on the lid, rather than blended on the crease as it feels a little bit powdery and cannot be so easily blended. You will be seeing me wearing this color in my future makeup looks as I have so many ideas of wearing it and if I'll not be too shy, I'll even try out a blue smoky eye.
The color wore well on me for about 8 hours before it started to slowly fade.
The packaging of Melkior eyeshadows is really interested, as each shade comes in a black rounded plastic case with a transparent lid that snaps shut and underneath the eyeshadow lid you'll also find a mirror enclosed that may be helpful for future touch-ups.
Enjoy more photos…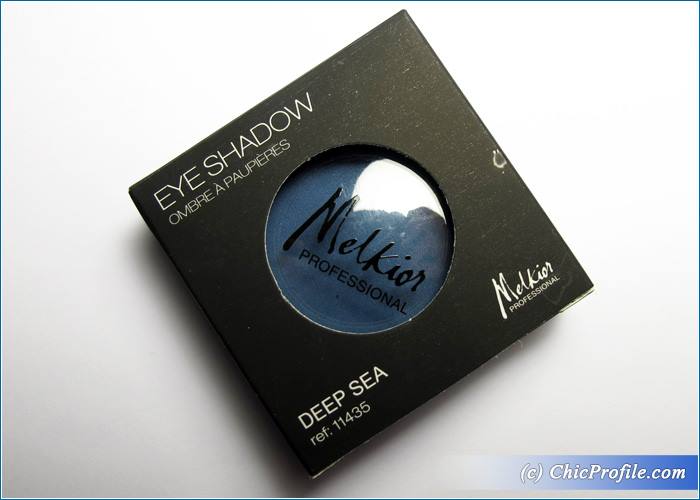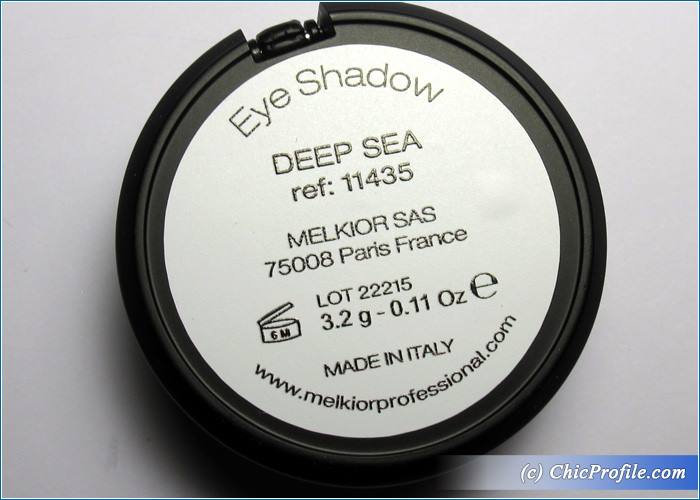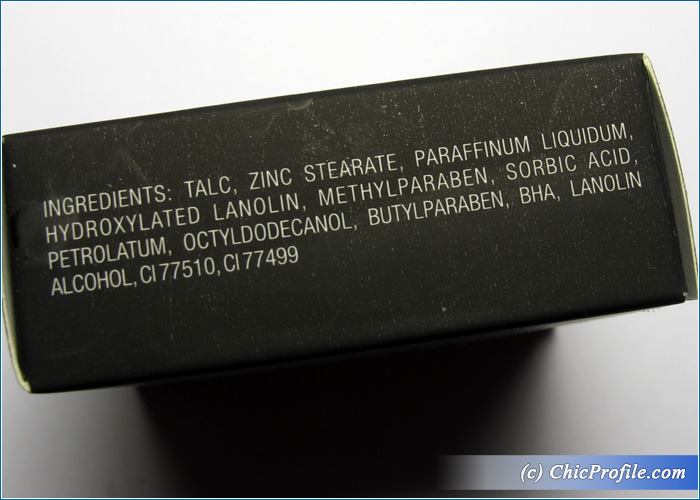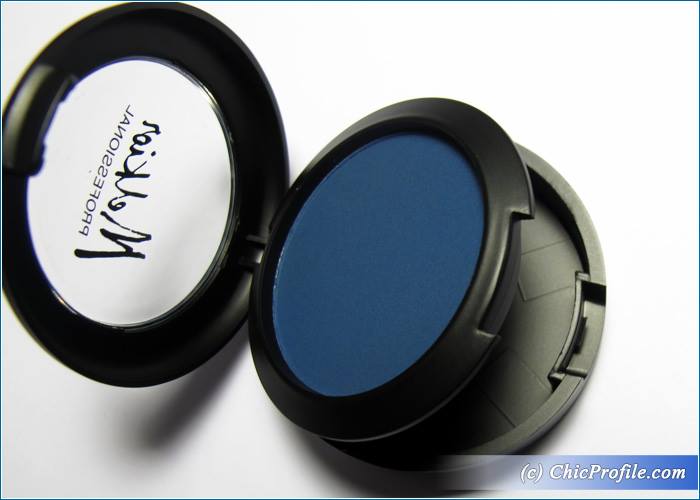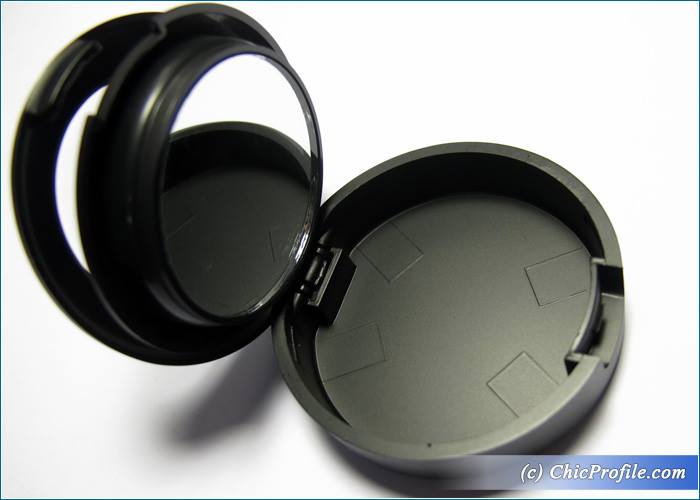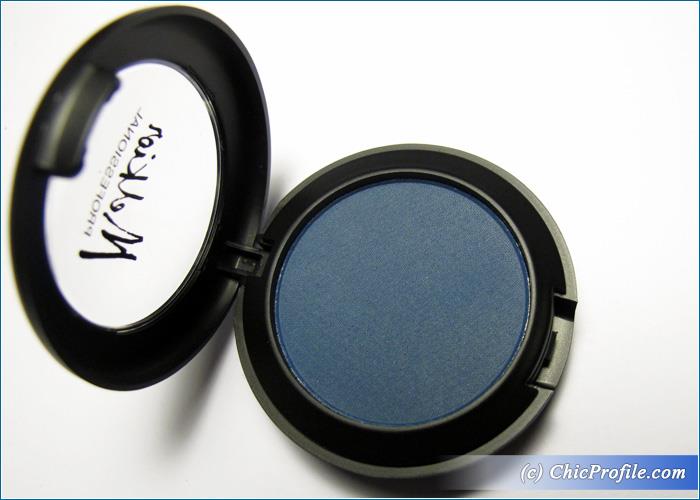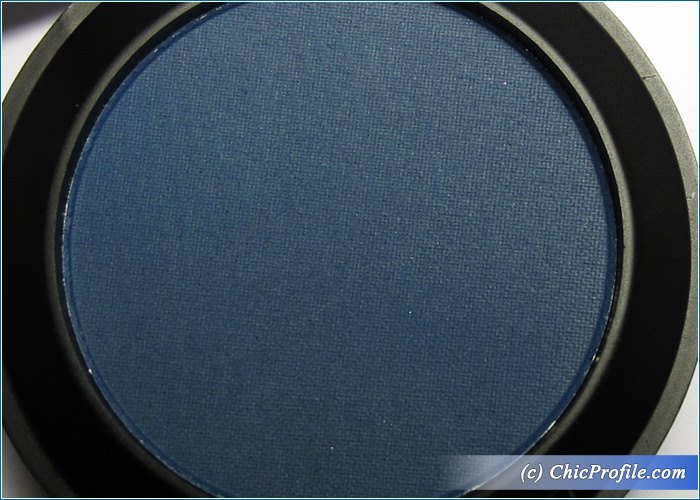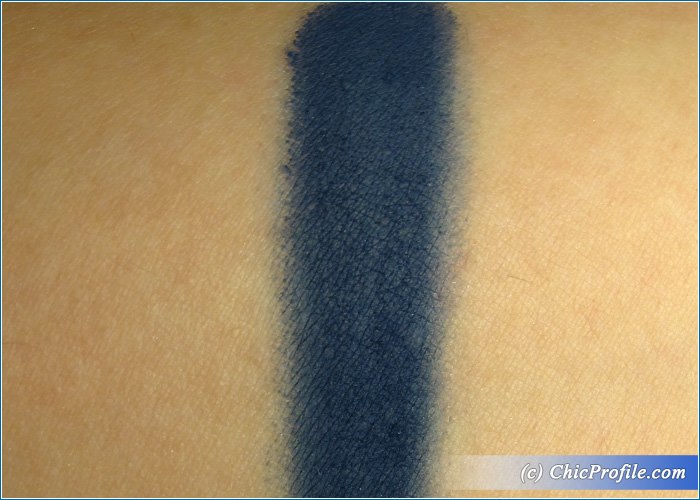 Melkior Deep Sea Eyeshadow Swatch on bare skin (without an eyeshadow primer)