Hello beauties!
Melkior Cayenne Lip Gloss is vibrant and bright color that is suitable for anyone who appreciate a colorful gloss on their lips. I would definitely see this color appropriate for a joyful spring and summer season.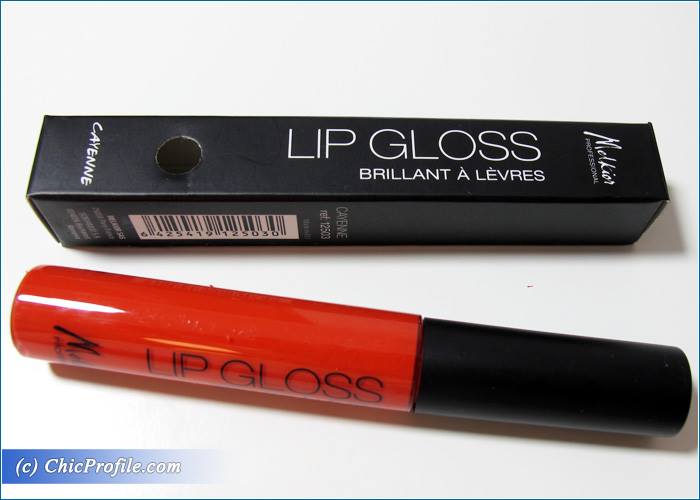 Where to buy:
Romania – Now @melkior.ro and at all Melkior Locations
France – Now @melkiorprofessional.fr and at Melkior boutiques
Poland – Now online @melkiorprofessional.pl
Moldova – Online shop @melkior.md
Melkior Cayenne Lip Gloss (44.90 Lei for 9.5 ml / 0.32 oz) is a light-medium orange red with warm undertones and an ultra glossy finish. The color is vibrant but doesn't transfer quite opaque on the lips. It's truly intense but it offers more like a luminous, shiny finish with a translucent touch of color.I really like how it gives this wet lips effect, making lips appear fuller, fresher and plumed. It doesn't sink into lip lines, doesn't feel sticky or tacky at all. It has a light creamy consistency, a little bit on the thinner side and it glides effortlessly across the lips but tends to look a bit uneven.
I would definitely recommend you layering the color for a higher opacity and pigmentation. It makes lips feels so soft, smooth and hydrated and I know the Jojoba and Shea Butter oil which are infused in the formula have something to do with this. 🙂
I wore this color a couple of times applied over Melkior Red Lipliner Pencil (review, swatches) for a touch of glossiness.
It comes in a transparent tube with a doe-footed applicator that picks just the right amount of product and glides easily across the lips.
I got about 5 hours wear with this formula without drying out my lips and without leaving a stain behind.
Enjoy more photos…