Hello beauties!
Earlier this year Max Factor launched Masterpiece Glamour Exntesions Mascara (official info, promo photos) a new revolutionary 3-in-1 volumising mascara that adds darkness, length and volume to your lashes. I got this product as a courtesy of Max Factor Romania a few weeks ago and I've been using it a couple of times already so you've probably seen me wearing it in Guerlain Bright Colorful Makeup Look (tutorial, photos).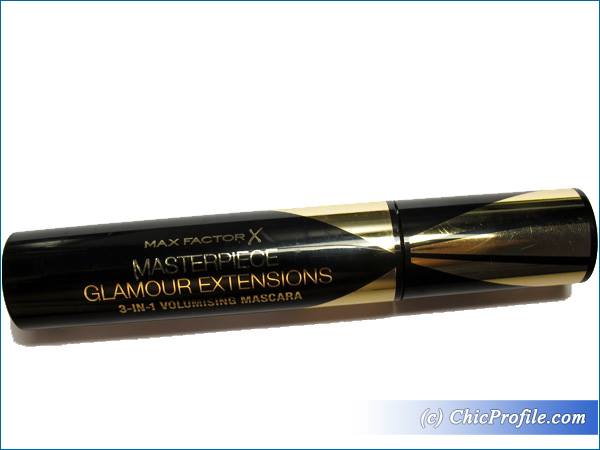 Availability
International / Romania – Now at Douglas, DM, @boots.com and local drugstores
Max Factor Masterpiece Glamour Extensions 3-in-1 Volumising Mascara (£10.99 / 62.52 Lei for 12 ml) comes available in two shades, black and brown and in a super thick black tube with golden letters and golden rays design.
I've been friends with Max Factor mascaras for years and my eyelashes really adored some of the previous releases and if you are familiar with the brand you already know eye products and especially mascaras are their forte. The new Masterpiece Glamour Extensions in Black coats my lashes with the Carbon black fibre formula which intensifies them and ads a darkness that give tha glamorous look.
You can see in the photos bellow how my bare lashes look like and the effect that this mascara creates in just two coats. As it comes in a such a bit and thick packaging I would have imagined a thicker brush as I've used to Max Factor mascaras having thicker, fuller brushes when it comes to adding volume. On the contrary this one has a small, thin and sleek wand with very short rubber bristles and what is easily noticeable in the photos bellow is the wand gets wider at the end.
These small bristles allowed me to coat my lashes right at the root and place them just I like want to. It gives volume just in one coat, separating lashes and making them appear fuller without any clumping. The spherical wax particles act like spacers between lashes so they will look naturally separated, will not stick to each other so no talking about that strange spider eyelash effect.
My thin eyelashes are not naturally curved but this mascara does make a difference, but eyelashes are rather more lengthened rather than curved. It gives a dramatic, plumping effect that will perfectly complement a smokey eye or night time appropriate makeup look.
Ingredients
Aqua, Acrylates Copolymer, Glyceryl Stearate, Disteardimonium Hectorite, Propylene Glycol, Stearic Acid, Cera Carnauba, Triethanolamine, Polyvinyl Alcohol, Synthetic Wax, Lecithin, Propylene Carbonate, Oleic Acid, Alcohol Denat., Benzyl Alcohol, Panthenol, Ascorbyl Palmitate, Tocopherol, Phenoxyethanol, Methylparaben, Ethylparaben, Sodium Laureth-12 Sulfate, Propylparaben, Disodium EDTA, Tetrasodium EDTA, Xanthan Gum, Simethicone, Potassium Sorbate, EDTA, [+/- Cl 77007, Cl 77491, Cl 77492, Cl 77499
Enjoy more photos…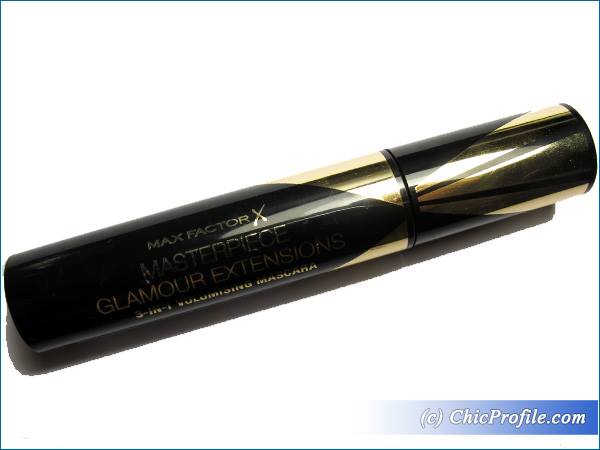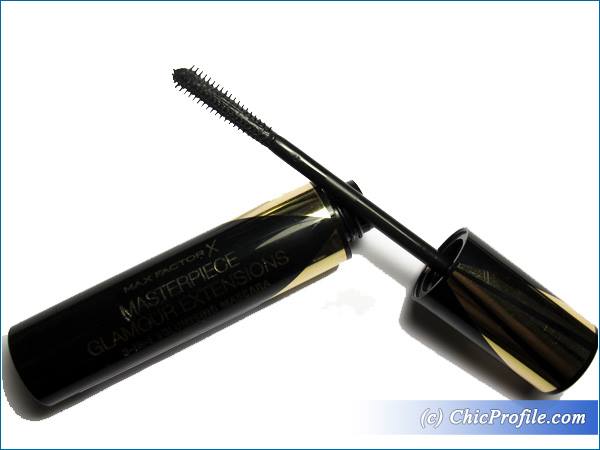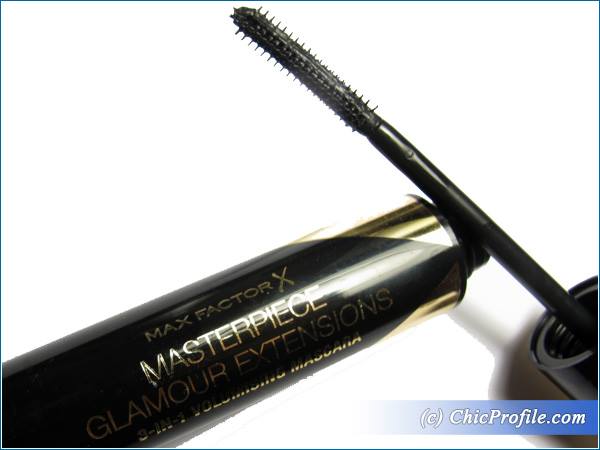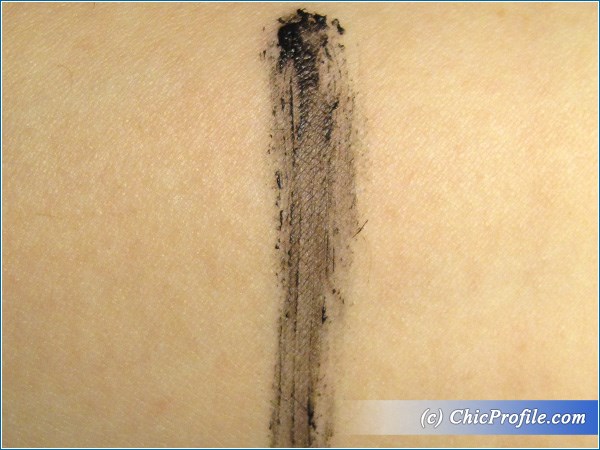 Max Factor Masterpiece Glamour Extensions Mascara Swatch

LEFT: Bare Lashes (No Mascara)
RIGHT: Max Factor Masterpiece Glamour Extensions Mascara (2 coats)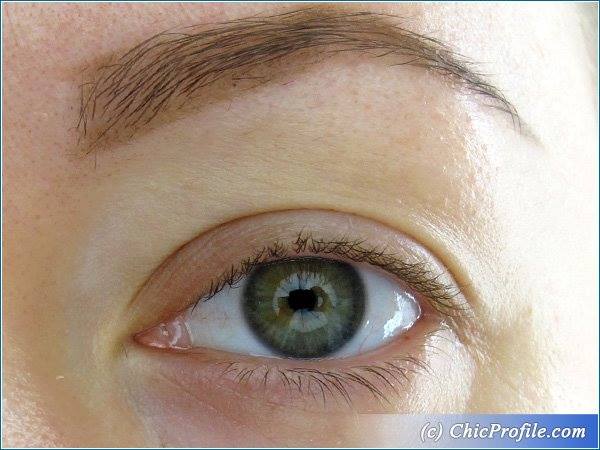 Bare Lashes (without mascara)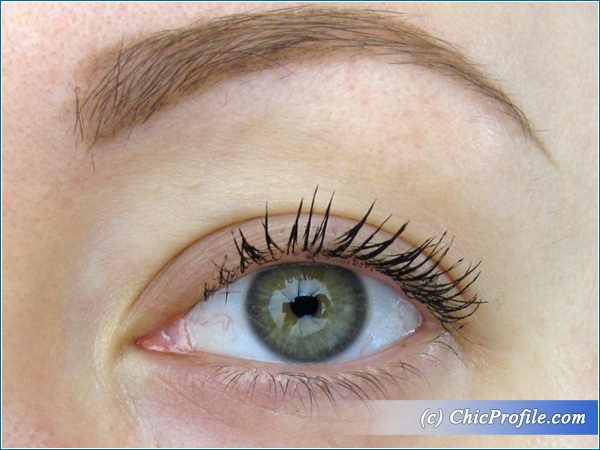 Max Factor Masterpiece Glamour Extensions Mascara (2 coats)