Hello beauties!
I've always been a fan of Marilyn Monroe….I've watched all her movies, I've collected rare photos of her for years and I still sigh when I see her portrait beautiful painted, framed on the wall of my favorite Pink Coffee Shop. So when Max Factor launched four new shades of Marilyn Monroe Lipstick (official info, promo photos), I knew at least one of the colors would be a match for me. I was wrong…there's more than one shade that I love.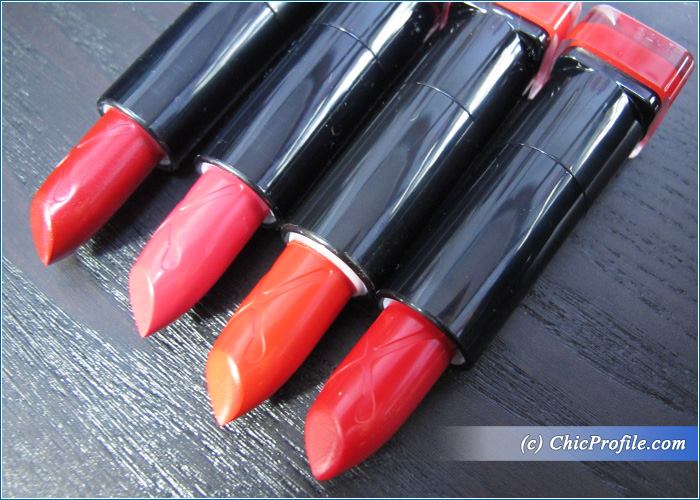 Where to buy:
Romania – Now at Douglas, Kendra, Prestige Boutique (blv. Iuliu Maniu nr.59) and online @boutique-produsecosmetice.ro
UK – Now at Boots, Superdrug
Max Factor Marilyn Lipsticks (48.00 Lei / £7.99 for 4 g) are available in the shades:
Marilyn Ruby Red (inspired by Marilyn original loved shade) – bold, true red
Marilyn Sunset Red (warm and olive skin tones) – burnt orange-red
Marilyn Berry (cool and pale skin tones) – red with blue undertones
Marilyn Cabernet ( darker skin tones) – rich red wine color
I saw these the other day at the Prestige Boutique shop (blv. Iuliu Maniu nr.59 Bucharest) near me so I promised I had to go back for swatches. There are different kind of reds as you can see, warm and cool toned, specially formulated so every women can find a suitable shade regardless her skin color and tone.
I was actually convinced that only Max Factor Marilyn Berry lipstick would be the shade for me but I actually love Ruby Red, Marilyn's original shade just as much, and I'm also tempted on trying out Marilyn Cabernet even though I know is said to be suitable for darker skin tones.
Today as I was telling you on Periscope (replay on Youtube) I got the new Max Factor Set which contains the new Max Factor Miracle Match Foundation (info, photos) along with one of the Marilyn Lipstick shades. I will be posting a review of this set (72.00 Lei) in the upcoming weeks, but as a preview I want you to know that I'll be reviewing Marilyn Ruby Red lipstick along with No.50 Natural shade of Miracle Match foundation.
Don't forget to check out Max Factor Marilyn Lipstick live swatches along with other spring 2016 newness from Catrice and Essence on my Youtube channel.
Enjoy more photos…