Hello beauties!
Bobbi Brown Intensive Skin Serum Foundation SPF 40 is no newness, as it was released back in the spring of 2015, but only earlier this year I got to finally try it as the brand has become available in Romania only a few months ago. From what I've read so far about this foundation, there's no gray area, either you love it or hate it. I wore this new skin serum foundation a couple of times before I decided to post this review, and actually earlier this month I wore it for more than 24 hours (not deliberately) as I had a dramatic situation (I told you all about it HERE live on Periscope) and for the first time in my life I was forced by the circumstances to keep my makeup on for so many hours.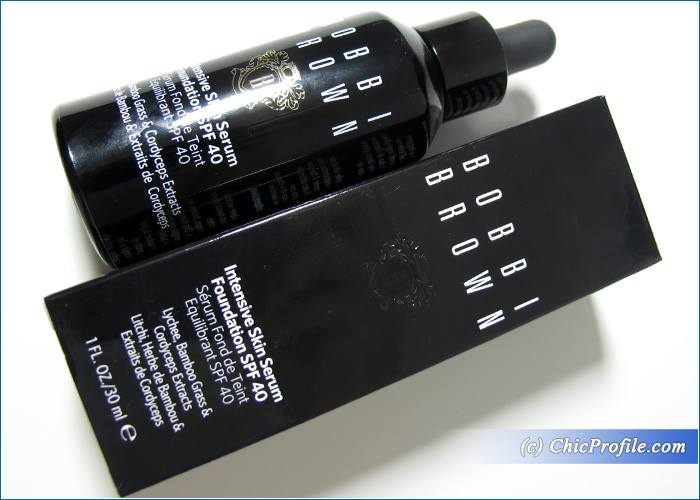 Where to buy:
Romania – Now at Bobbi Brown Store (Baneasa Shopping City)
U.S. – Now at Sephora and online @bobbibrowncosmetics.com
UK – Now at John Lewis, Selfridges
Bobbi Brown Intensive Skin Serum Foundation SPF 40 ($62.00 / £39.00 / 252.00 Lei for 30 ml / 1.0 fl oz) is a new type of foundation with a super-silky, serum like formula. I got the lightest shade which is No.0 Porcelain and it's obviously suitable for fair and light skin tones.
It has a thin but creamy consistency, not very similar to something I'd describe as a serum though, but feels very lightweight and comfortable on the skin. I'm a combination skin type so obviously I was concerned about its serum formula that would leave my skin looking greasy, dewy or looking oily, but none of these. It gives a sheer, natural coverage, slightly buildable up to a light medium opacity, but if you have skin concerns like pimples, breakouts or zits, this foundation will unlikely help you cover them.
Its formula contains lychee, bamboo grass, and cordyceps mushroom extracts, which make the skin appear fresher and younger. It applies well onto the skin, glides effortlessly and works well when you use a foundation brush, beauty blender or even your fingers. It's formulated with SPF 40, it supports anti-aging and creates a smoother, firmer and more lifted look.
I do set it with a loose powder, otherwise my complexion will start to shine within the first 2 hours of wear. I do like how this foundation looks on me, very natural, not cakey at all, gives me a luminous, fresher look and doesn't settle into fine lines. Now during the cold season I really embrace the silky serum like formula but I do have my doubts that this will work on me during the summer when crazy temperatures here can go as high as 40 degrees Celsius.
Earlier this month I had an unfortunate incident, a serious car accident, and so it happened I was actually wearing this foundation at the time. Considering the circumstances, you can imagine there was not the place or the time to have my makeup removed….so more than 24 hours passed before I could remove my makeup and wash up my face.
That was the ultimate test for this foundation, as it lasted on my bravely for about 10 hours on me. I was surprised that my face wasn't glowing or shining after 10 hours, but after 12 hours things were looking differently, as it slowly started to fade away. Obviously that after 24 hours, I could not talk about a decent makeup, as the foundation faded completely on some part of my complexion and I was badly in need for a full retouch or even better said, I wish I had a makeup remover wipes with me. 🙂
What I don't like about this foundation is the packaging. It comes in this black stylish bottle with an attached dropper. I can't see how much product is left inside, which bothers me a bit and if some consider that a dropper is hygienic and easy to use, I do feel differently when I'm using this one.
The dropper is too long and doesn't pick up that much product as I would have expected, as I was actually trying to place some of this foundation in a smaller foundation bottle to take it with me when I travel, and the entire process was dreadful. It took me about 10 minutes or more to be able to fill a sample foundation bottle like Estee Lauder Double Wear. The dropper just didn't pick up more than a drop of product so it made the entire process very difficult. The bottle even though it appears so big, it host only 30 ml of product which situates Bobbi Brown Intensive Skin Serum Foundation SPF 40 on the expensive side.
The formula was definitely friendly with me during the winter, so if you have an oily or combination skin type and you want to give this product a try then I would definitely recommend you doing so before the hot season starts.
Enjoy  more photos…