Hello beauties!
Makeup Academy partnered with Alexandra Burke (X-Factor winner) a few years back to create the Lip Bloom, which is a new 4 in 1 product that I purchased last year. Personally I see it simple: a lipstick and a lip gloss and we all can take it from here and create our own looks. It's up to you if you want to wear the lipstick on its own for a matte lip color or you want to layer the gloss in the center of the lip to create the impression of volume or apply it all over the lips for a glossy finish. I personally would wear the lip gloss separate but that's a different story when it comes to this particular shade.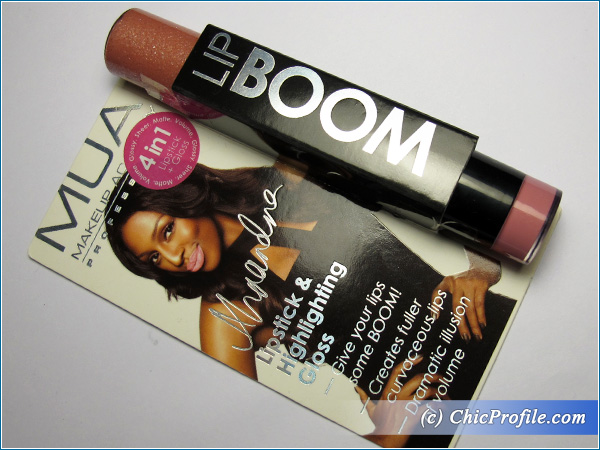 Availability
Now @muastore.co.uk, @superdrug.com
Makeup Academy Cheeky Lip Boom (£3.00 for 2.5 g lipstick/ 3.5 ml lip gloss) is a duo lip product that contains a lipstick and a lip gloss. The lipstick is a cool-toned light barbie pink shade with a semi matte finish while the lip gloss is a sheer neutral toned pink with silver shimmer.
Now before we get into further details I believe this shade will look better on those with light and fair skin tones, maybe those with medium skin can make it work if they wear it with the lip gloss on top but it will definitely look washed out on those with darker skin tones. Another thing I recommend before you start using this 2-in-1 product is that you moisturize and exfoliate your lips previously.
The Cheeky lipstick has a light formula which glided well when I swatched on my arm but when I applied it on my lips it pulled and felt a little bit drying as well. It does emphasizes lip lines a bit and you have to have super smooth and soft lips before you layer this color. It delivers a fair amount of color but it's not an intense shade so if you are looking for full opacity you won't get it. The formula has a sweet vanilla scent, unflavored.
The lip gloss delivers more shine and sparkle than a pink shade and as much as I'm a lip gloss fan I could definitely not work with this one. The shimmering particles are quite big and you have to be very very careful how much you apply because this glitter goes everywhere and it's so easy to spread.
If you want a pink matte lip then you can wear on the lipstick but in my case the color wore away after 1 hour and my it did dry my lips pretty much. If you want a bit of sparkle on your lips beside that barbie pink then you can go for phase two and apply the gloss but I wouldn't apply to much. It will make your lips look fuller, super shiny and fresh but the color doesn't last too long.
The formula doesn't feel sticky or tacky but if you don't mind reapplying the color every hour then you should definitely go for this type of product. Keep in mind that this is a drugstore product and you have to consider the price when the quality is not as good as you like.
Enjoy more photos…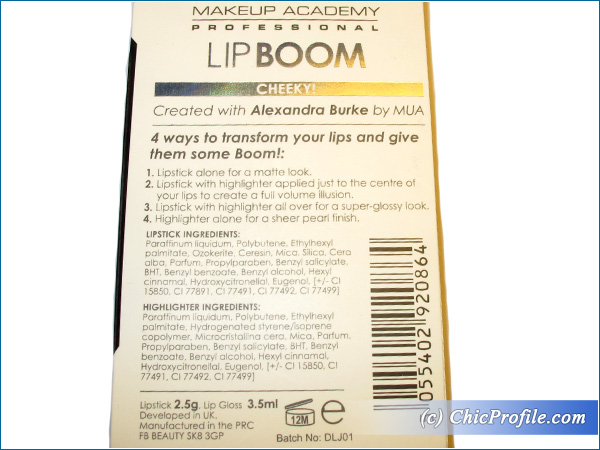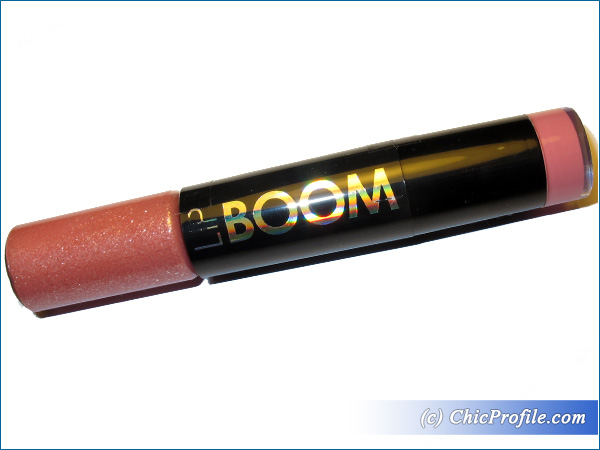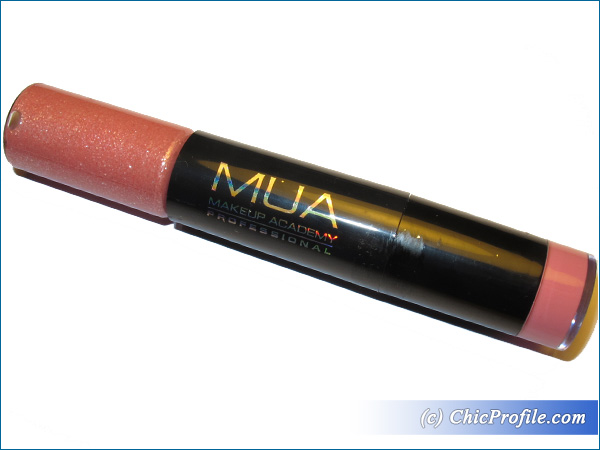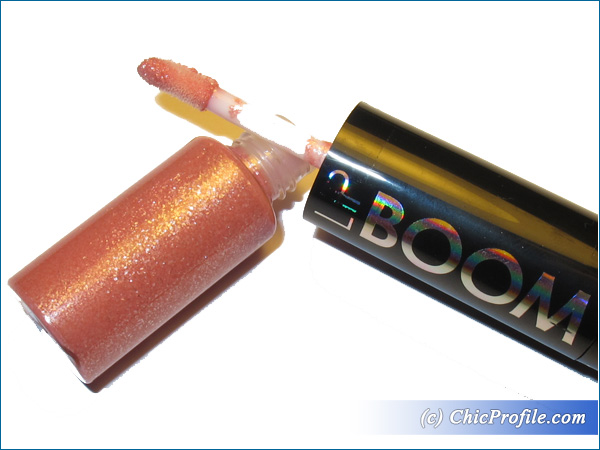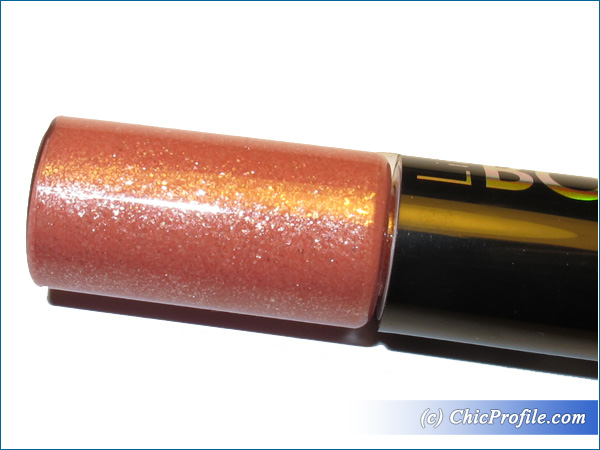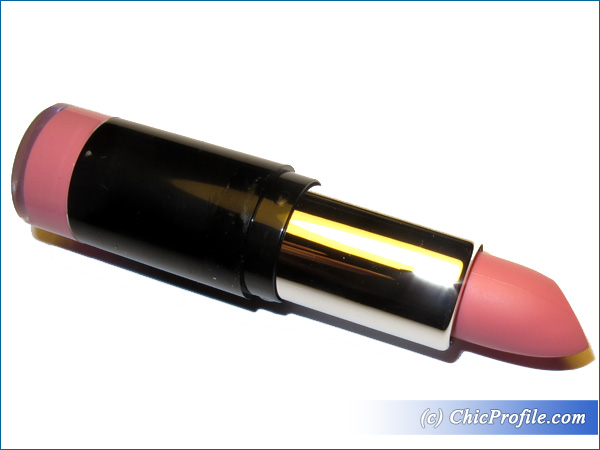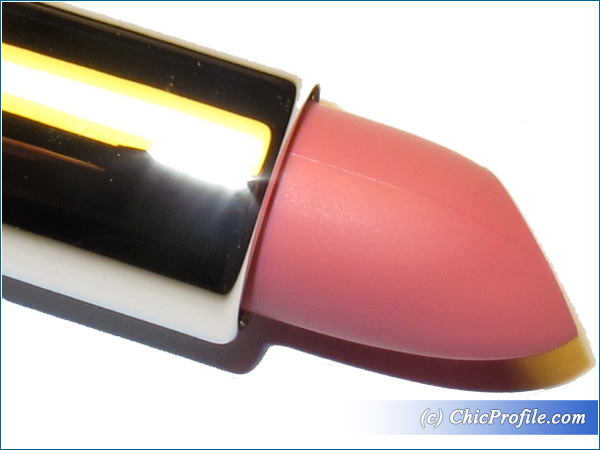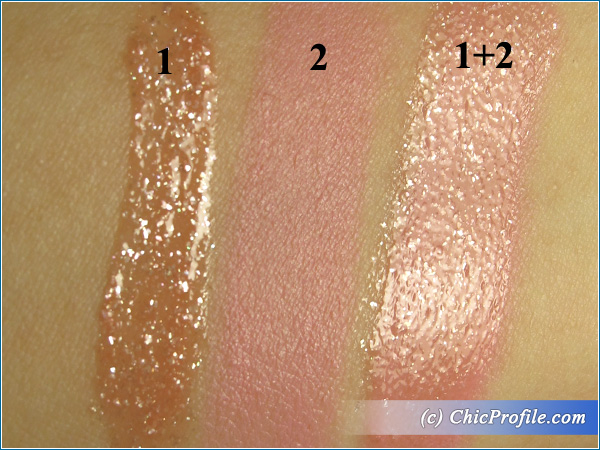 No.1 Lip Gloss – No.2 Lipstick – No1+2 – Lip gloss applied over Lipstick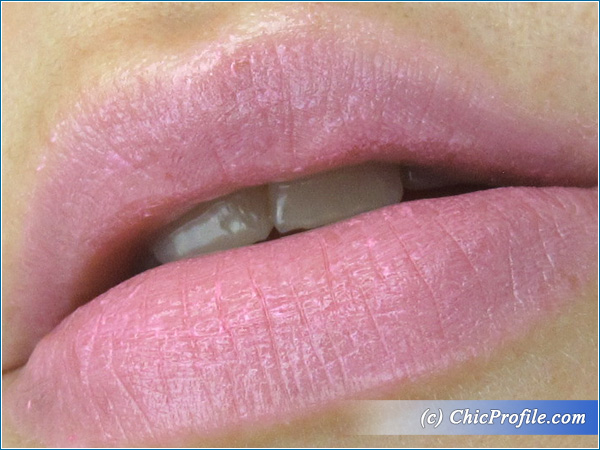 MUA Cheeky Lip Bloom (Lipstick Lip Swatch)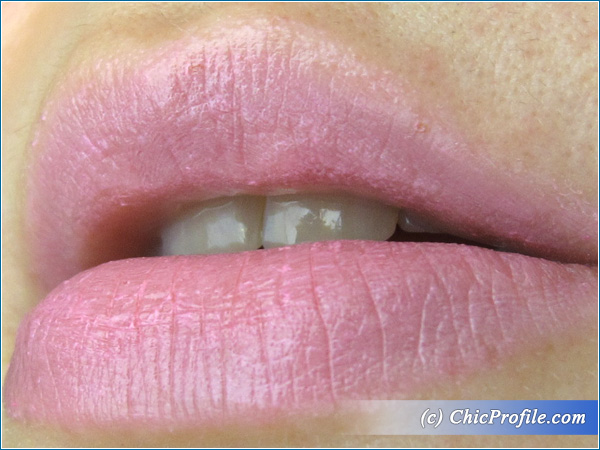 MUA Cheeky Lip Bloom (Lipstick Lip Swatch)

LEFT: Bare Lips – RIGHT: MUA Cheeky Lip Bloom (Lipstick Lip Swatch)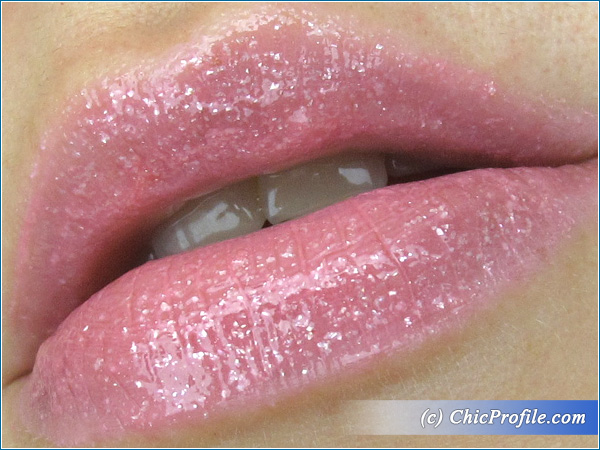 MUA Cheeky Lip Bloom (Lip Gloss over Lipstick – Lip Swatch)
MUA Cheeky Lip Bloom (Lip Gloss over Lipstick – Lip Swatch)

LEFT: Bare Lips – RIGHT: MUA Cheeky Lip Bloom (Lip Gloss over Lipstick – Lip Swatch)