Hello beauties!
Recently I've been trying on a lots of lip products and Make Up For Ever Artist Rouge Light Lipsticks are one of them. As mentioned before in my previous review about MUFE Artist Liquid Matte Lipsticks, I absolutely love the quality of their products. It's one of the first professional make up brands that I started to embrace even before I started blogging. I'm a big fan of their lipsticks so I'm always curious to try their new releases. Let's see how the new MUFE Artist Rouge Light Lipsticks perform. I have for you two very wearable shades that can be worn anytime.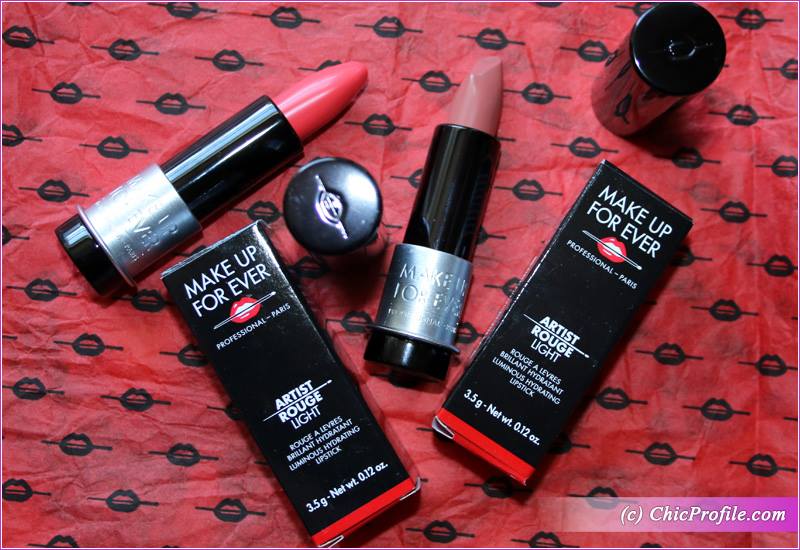 Where to buy:
U.S. – Now at Sephora
UK – Now at Debenhams, FeelUnique
France – Now at Sephora.fr
Make Up For Ever Artist Rouge Light Lipstick ($22.00 / £18.00 / €11.50 for 3.5 g / 0.12 oz) range is new and includes 26 shades. I tried just two of the shades from this line and I'm hooked on their lightweight hydrating texture.
The packaging is the same black and classic as you know it for the other lipsticks as well. A lipstick range with this lightweight texture is more than welcome on my lips especially for Spring and Summer. I like wearing more heavier textures during the cold season but once Spring starts I'm into lighter textures. How about you lovelies?
Make Up For Ever L103, L303 Artist Rouge Light Lipsticks Review
Make Up For Ever L103 Chestnut Artist Rouge Light Lipsticks is a very light, pinkish beige with a shiny finish. It has a semi-opaque coverage with sense of translucency. The consistency is very creamy and lightweight gliding effortlessly across the lips. It doesn't sink into lip lines, on the contrary it adds a bit of shine and makes lips appear fuller. It gives a beautiful, natural shine that is perfect for any day wear and any occasion.
L103 Chestnut goes more towards the natural, nude side with slightly pinkish hint. It feels super hydrating on the lips and applies so well despite being a very light shade. The consistency is very comfortable, moisturizing and lasts on over for about 4 hours. Once I have something to eat the colors fades away quickly and I need to reapply it. It doesn't leave a lip stain and doesn't gather in my lip lines over time.
Make Up For Ever L303 Coral Artist Rouge Light Lipsticks is a vivid, medium coral with warm undertones and a light glossy finish. It has a semi-opaque coverage with a creamy, super lightweight formula. I got an even coverage in one swipe but the color doesn't look fully pigmented. I would definitely wear this shade in the summer or spring especially as it so bright and joyful. The texture is thin and creamy but very comfortable to wear. The formula doesn't sink into lip lines, but it does plumps the lips. You'll get that juicy, fresh and fuller lips thanks to its shiny and natural glossy finish. Overall the formula felt hydrating and it wore well on me for about four hours. It doesn't leave a stain behind.
Make Up For Ever Artist Rouge Light Impressions
I really enjoyed wearing these shades. I actually took my time before posting this review and even yesterday I wore Chestnut. They are so super easy to apply, gliding perfectly across the lips. I see them more as a colorful lip balms that are able to provide a decent color payoff. They are forgiving around the edges of the lips and I can quickly apply them even without contouring my lips first.
Have you lovelies tried any of the shades from Make Up For Ever Artist Rouge Light lipstick range? 🙂
SHOP THIS POST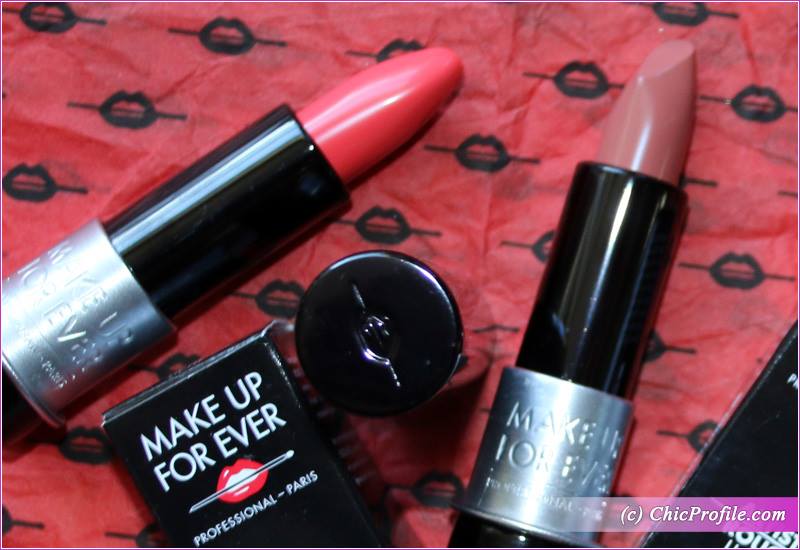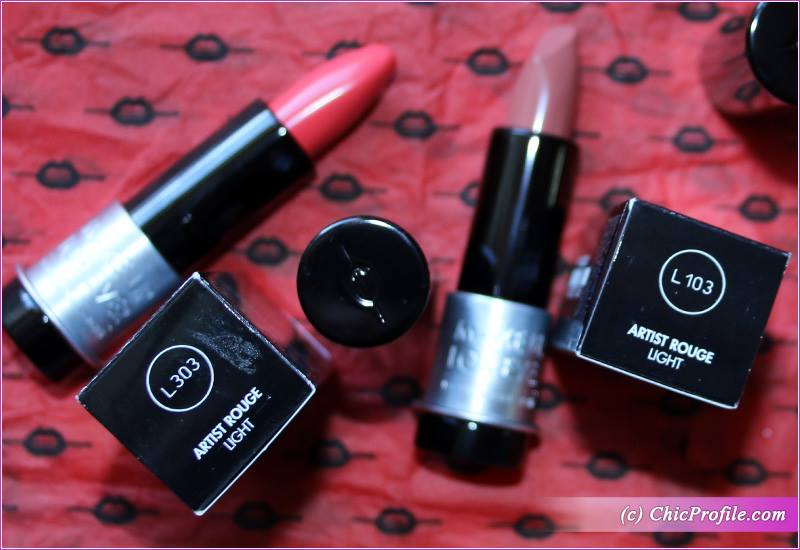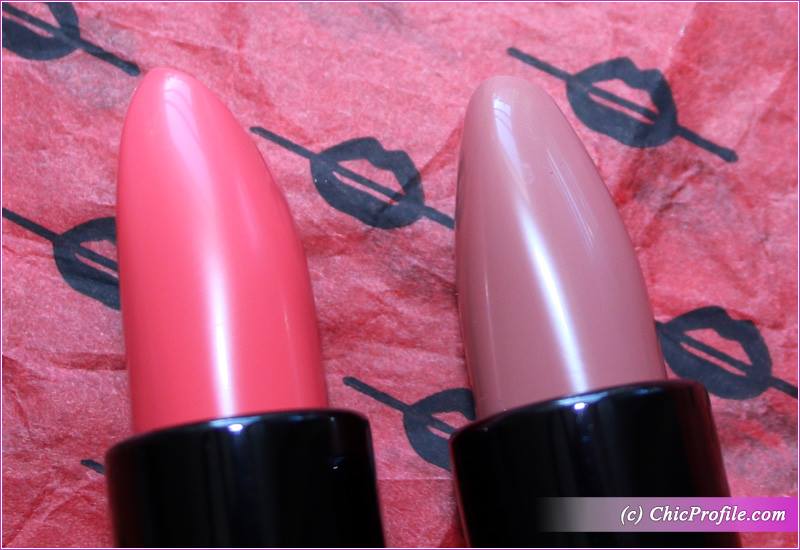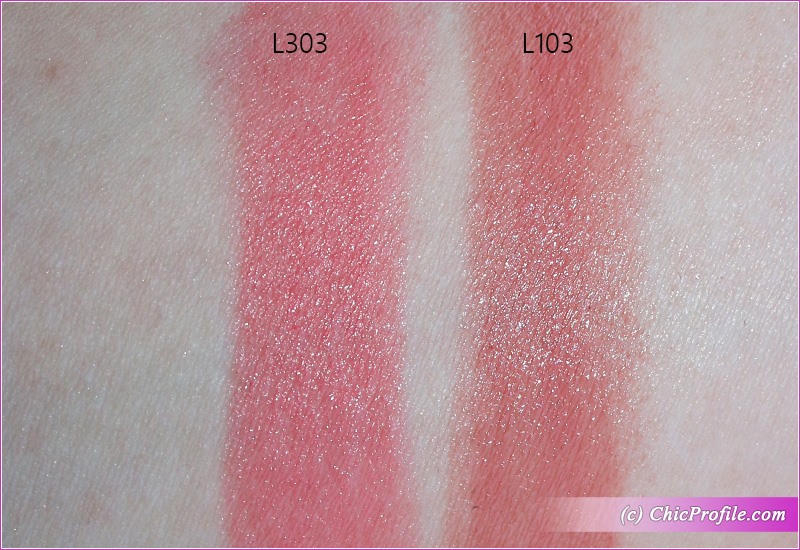 MUFE L103 Chestnut Artist Rouge Light Lipstick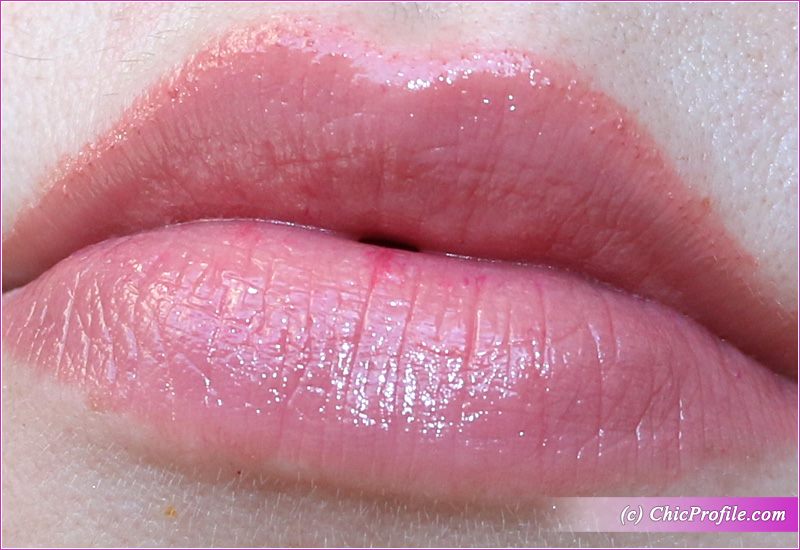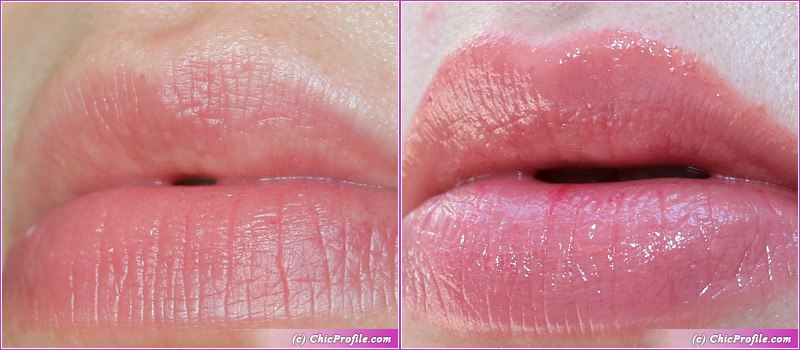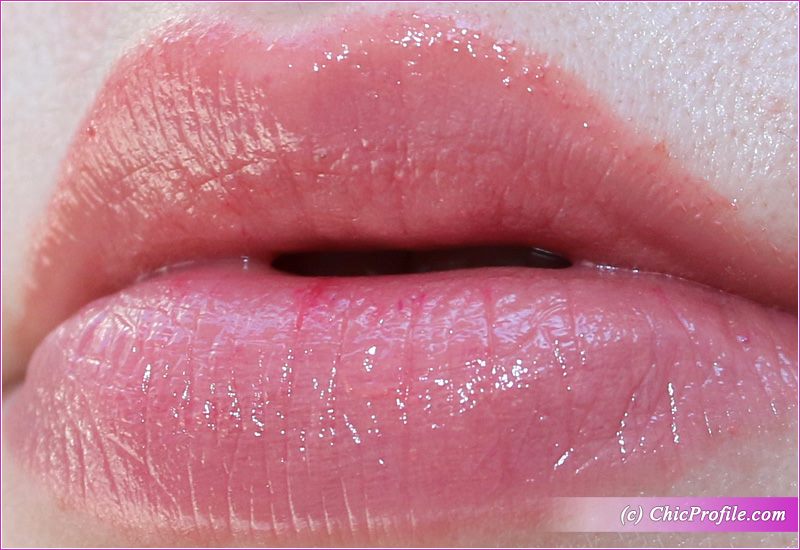 MUFE L303 Coral Artist Rouge Light Lipstick