Hello beauties!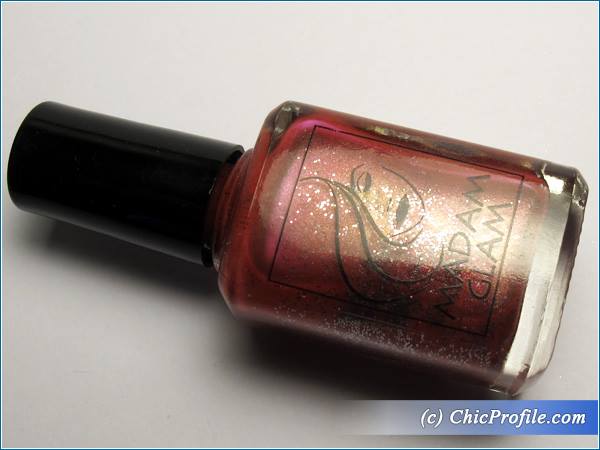 Madam Glam Love Me Tender nail polish has been on my nails for the past few days. This one of the new Madam Glam nail shades (swatches, photos) that I received a couple of months ago but I only now got to wear it.
Availability
International – now online @madamglam.com
Madam Glam Love Me Tender nail polish ($10.95 for 15 ml/ 0.5 fl oz) is a medium dark garnet base with a violet reflection and lots of rounded silver shimmering particles. The color is intense and looks beautiful right from the first coat but it doesn't offer a full opacity. The silver shimmer gets easily picked up on the brush along with the base but it's hard to make it look evenly applied on the nail. The second coat of Madam Glam Love Me Tender offers full opacity, a rich and intense color with an intense shine and discreet silver sparkles.
The formula is well balanced between thick and thin and it delivers a precise, easy and smooth application without streaking, bubbling or pooling along the edges of the nail. One thin layer of Jordana Yellow Out Top Coat offered a high shine finish to my left hand nails while my right hand nails were left with only 2 coats of Love Me Tender nail lacquer just for the sake of comparison.
I got 4 days wear with this formula when I started noticing the polish chipped a bit at the ends while on other nails I had minor tip wear. The color is still opaque and has a nice shiny finish but on the nails where I've applied top coat you can notice some fine lines and how the polish gathered a bit towards the ends of the nail. It take a while before it completely dries and if you want to apply top coat you may want to wait a few good minutes.
Enjoy more photos…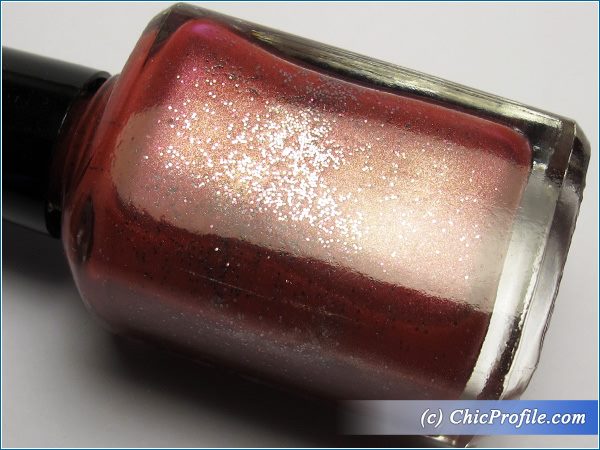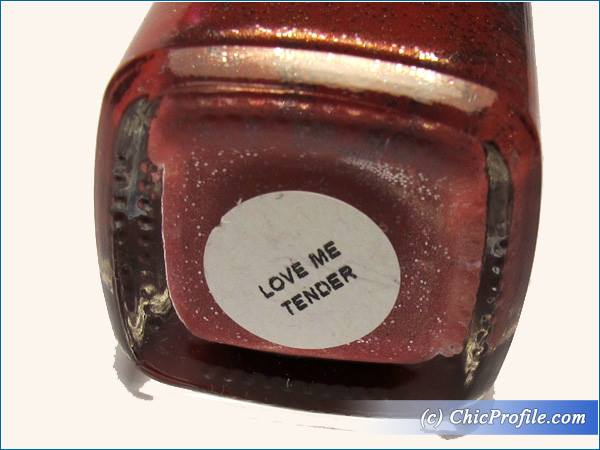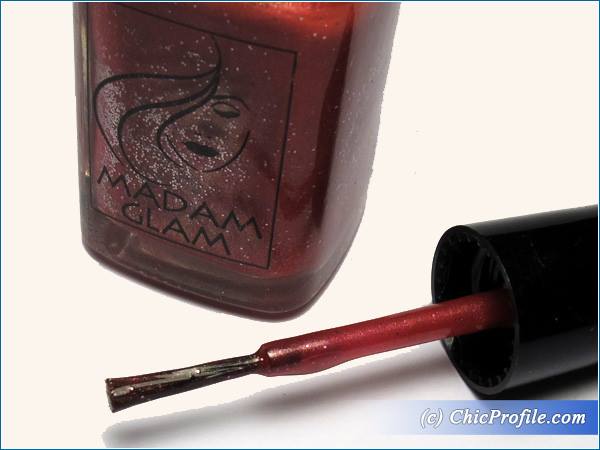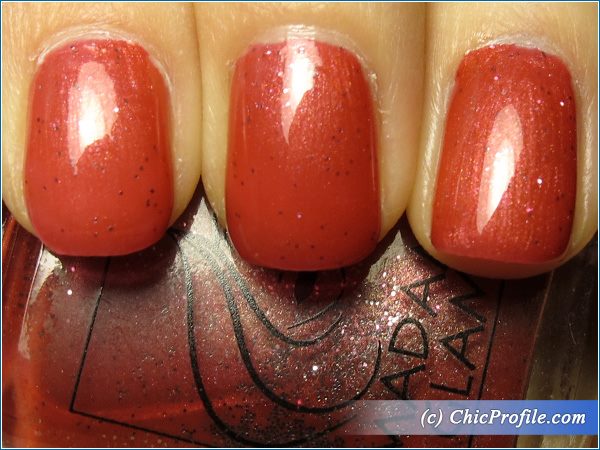 Madam Glam Love Me Tender Nail Polish Swatch – 1 coat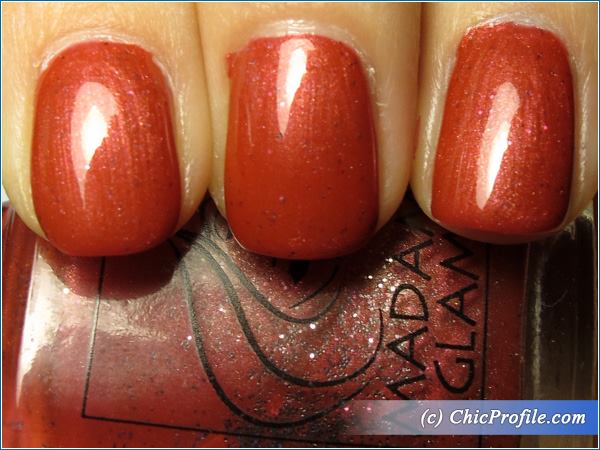 Madam Glam Love Me Tender Nail Polish Swatch – 2 coats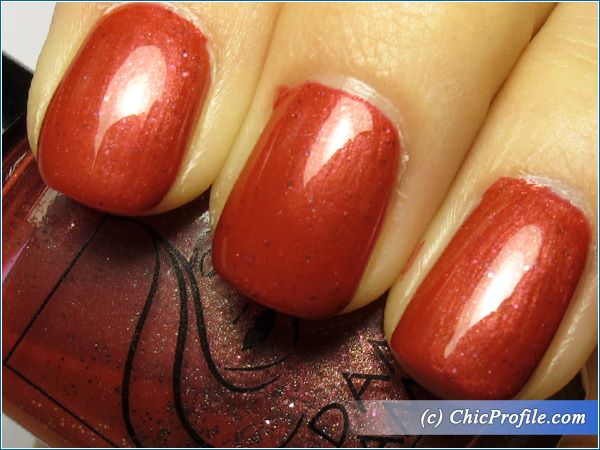 Madam Glam Love Me Tender Nail Polish Swatch – 2 coats + top coat
Madam Glam Love Me Tender Nail Polish Swatch – 2 coats + top coat (4 days later)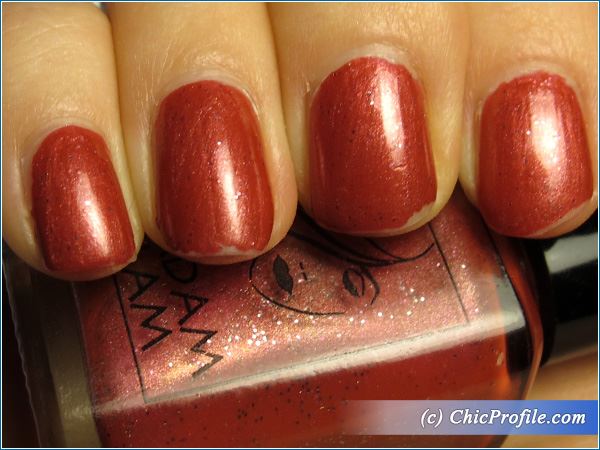 Madam Glam Love Me Tender Nail Polish Swatch – 2 coats without top coat (4 days later)