Hello sweeties!
MAC Playland Collection (color story & promo photos) was released internationally last month so I'm sure you had time to check it out but I was only able to see in person a few days ago when I visited the only MAC Store where this collection is available. Unfortunately I found the display to be incomplete as some of the products did not arrive while others have been already sold out from the very first days.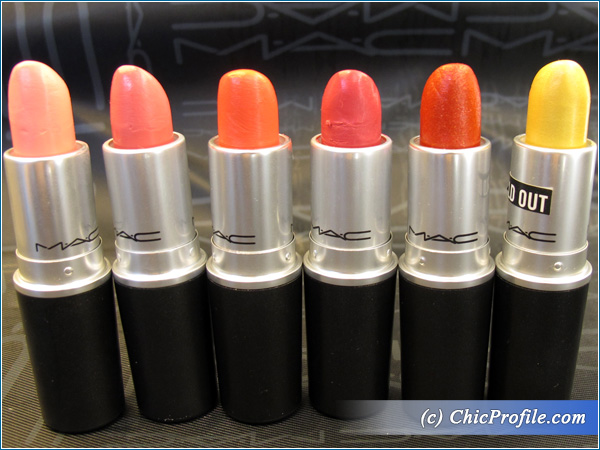 Like the name itself suggests this is playful collection, containing bright shades like pink, yellow, blue, green and orange but also a few repromotes. Most of the products are available in limited edition but there are a few new entries as well. In Romania the chromagraphic lip pencils are not available as well as two of the pigments in Neo-Orange and Golden Olive which are anyway repromotes. I actually own a sample size of Neo-Orange and it's a very bright orange with a matte finish.
Availability
Romania – Now exclusively at MAC Store within Baneasa Shopping City Mall
MAC Playland Collection Swatches
As I said previously some of Playland makeup products are already sold out here in Romania and I'm talking about Hi Jinks! and For Your Amusement Casual Colour Lip & Cheek Colours, Ever So Yellow Pigment and Playland Lipstick with a frost finish.
I personally love the Lipsticks, minus the yellow one which I mentioned it's already sold out, as they are all rich, pigmented and they apply quite smoothly and deliver an opaque color coverage. I have to apologize for I only saw the mistake after I edited the photos. In the MAC Display were 6 lipstick shades but unfortunately Happy Go Lucky (actually what I believe to be the best shade of this collection) was replaced for some reason with Chater Box which is not part of this collection. I don't really know if the lipstick didn't arrive or MAC MUA just misplaced it the conclusion is that photographed and swatched the wrong color.
The new Lip & Cheek Casual Colors are surely a nice addition to this collection as they are quite vivid shades and they can be apply softly on those with fair skin tones but they are easily buildable for those with medium to dark skin type that wish for a more pigmented and intense shade.
MAC Playland Lipglasses have a semi opaque color coverage and they tend to apply somehow unevenly with the tendency of settling a bit into lip lines.
Enjoy more photos…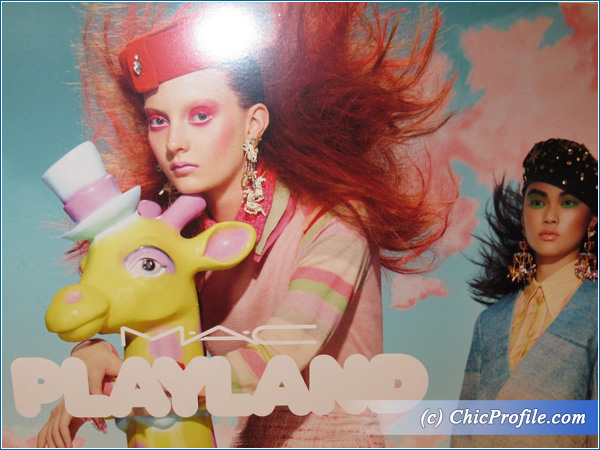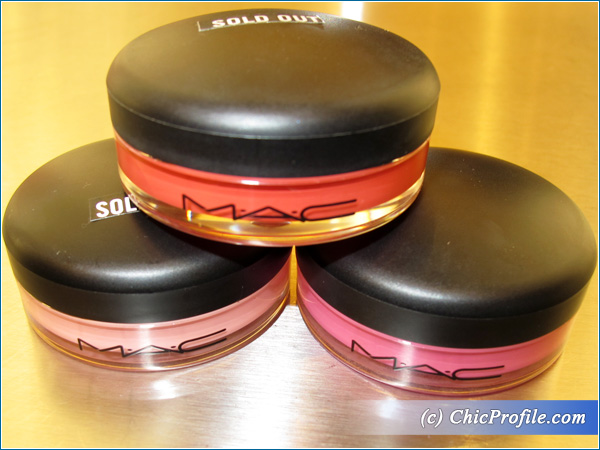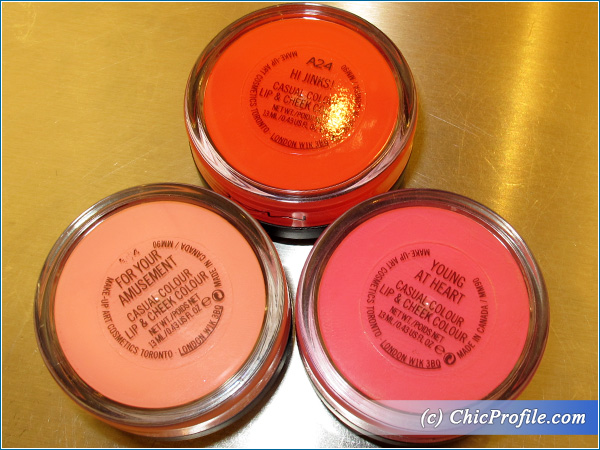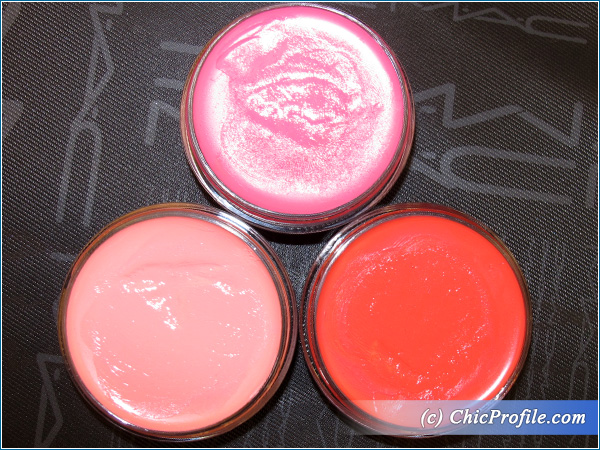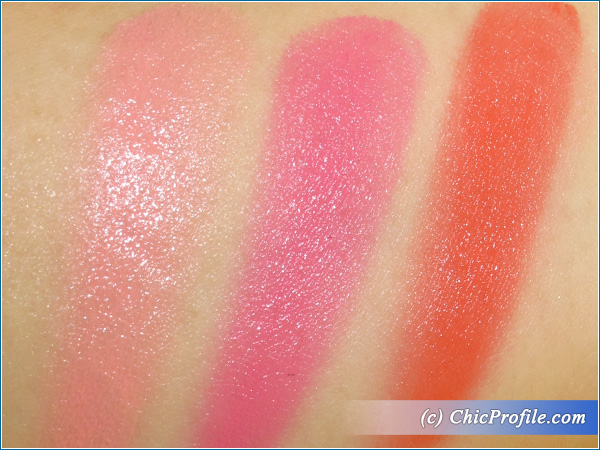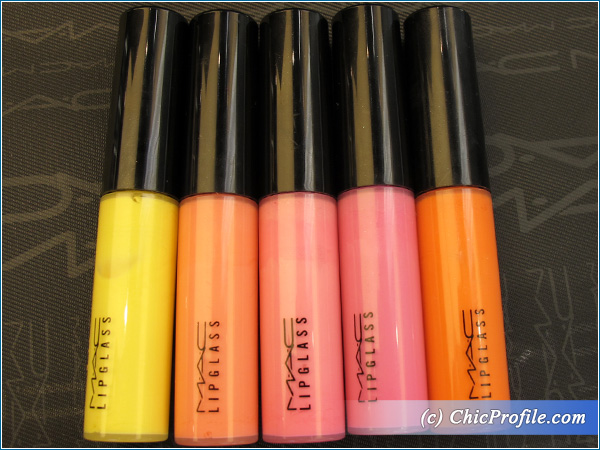 L to R: Bright Side, Lots of Laughs, Carousel, Pure Silliness, Live It Up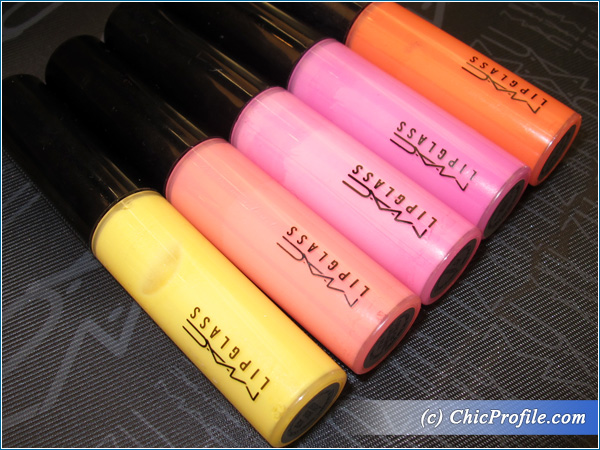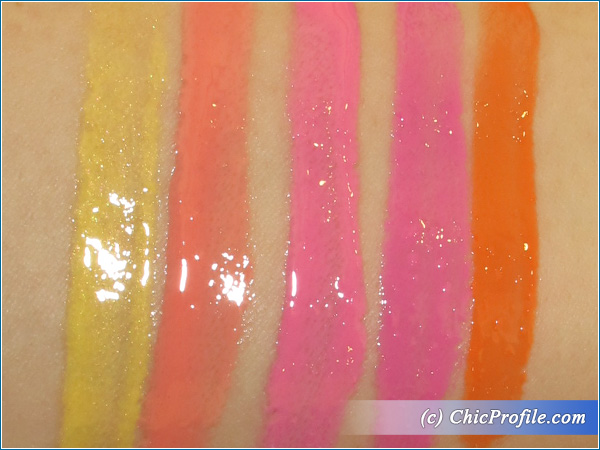 L to R Lipglass Swatches: Bright Side, Lots of Laughs, Carousel, Pure Silliness, Live It Up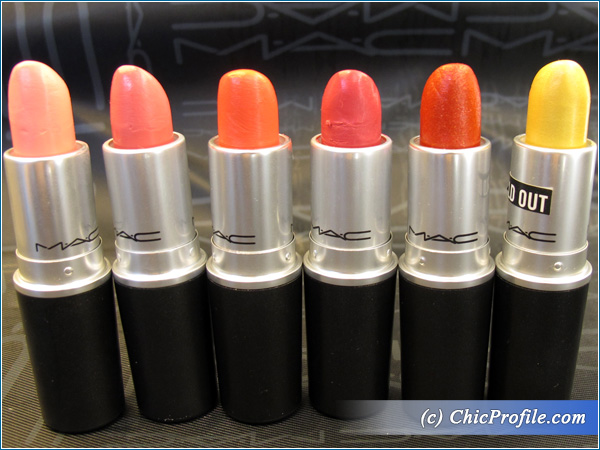 L to R: Sweet Experience, Chater Box, Toying Around, Red Balloon, Head In the Clouds, Playland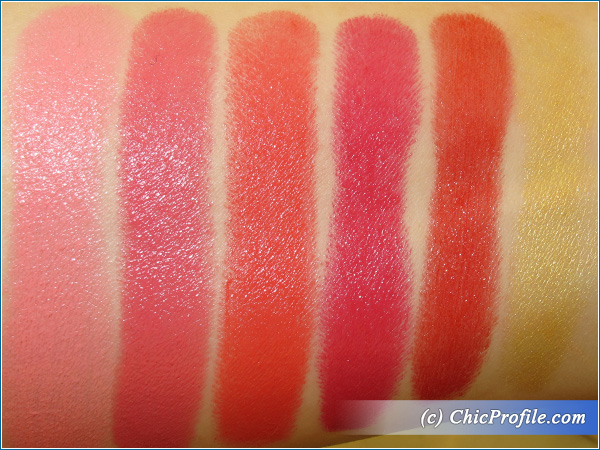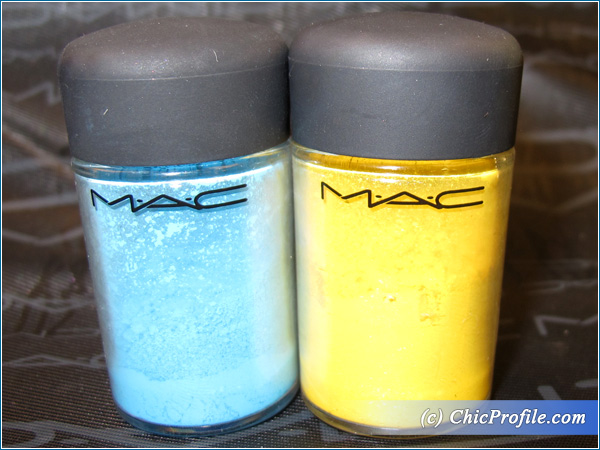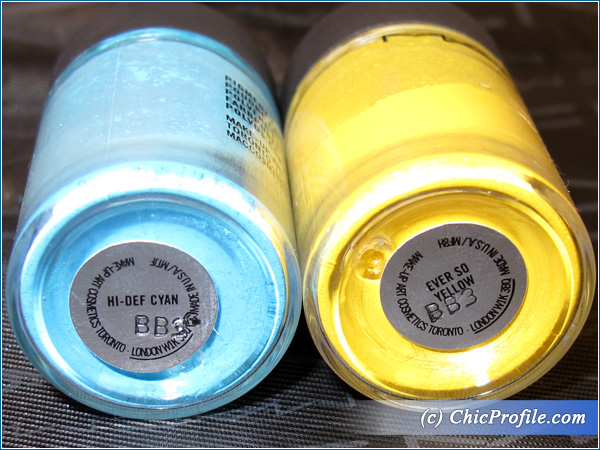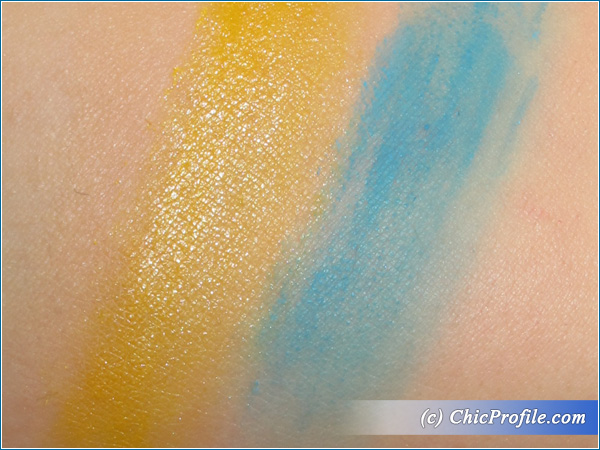 Will you be picking something up from this collection? If you already had please share your thoughts with the rest of us.