Hello beauties!
MAC PatentPolish Lip Pencil Collection (info, promo photos) is available for quite a while now at MAC Stores but when I attended the event for MAC Alluring Aquatic Collection (swatches, photos) launch I took a few minutes to swatch all the new PatentPolish shades.
If you remember back in March I posted a quick preview with lip swatches of three of the new PatentPolish Lip Pencils so you can go back and take a look if you haven't already. I believe these shades are a great option for summer, they are quite pigmented, intense and offer a beautiful shine and not to mention the line is large enough so everyone will be able to find at least one favorite shade.
Availability
International Launch Date – May 2014 at MAC Locations
Romania Launch Date – May 2014 at all MAC Stores (Vitan, Baneasa, Pop-Up Store Unirii, Promenada, Timisoara)
MAC PatentPolish Lip Pencils Swatches
Patentpolish Lip Pencil – New & Limited Edition – $20.00/ $24.00 CAD
Pleasant – rosy pink
Patentpink – washed out lilac
Innocent – nude beige
Teen Dream – bright coral orange
Go For Girlie – bright yellow pink
Spontaneous – soft plum with pearlized pigments
Revved Up – creamy peach
Fearless – deep blue pink
Kittenish – mauvey pink
Berry Bold – orange red
Sultana – dark grape (except Asia)
Hopelessly Devoted – bright fuchsia (except Asia)
Mojo Maker – warm brown (Asia exclusive)
Clever – mid tone brick coral (Asia exclusive)
Enjoy more photos…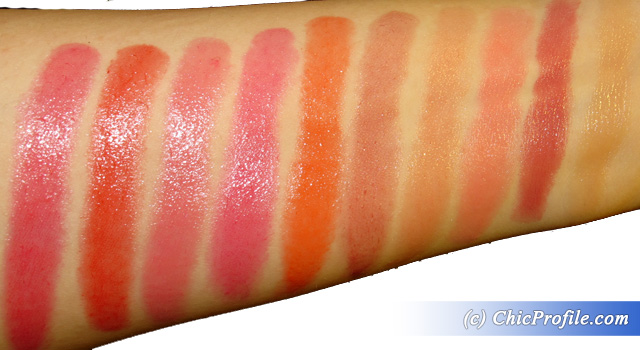 MAC PatentPolish Lip Pencils Swatches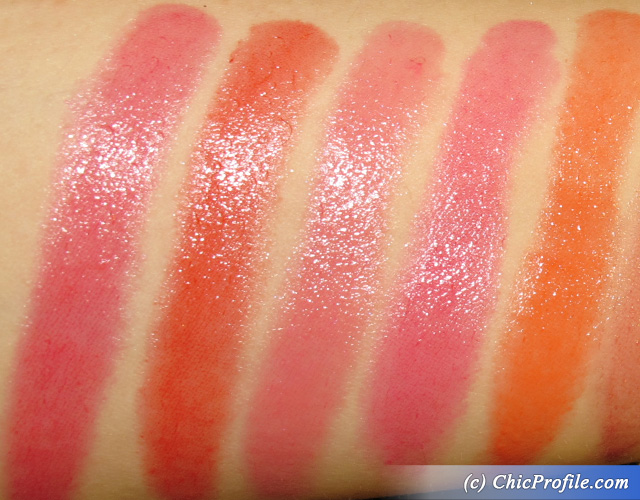 Left to Right: Pleasant, Berry Bold, Fearless, Hopelessly Devoted, Teen Dream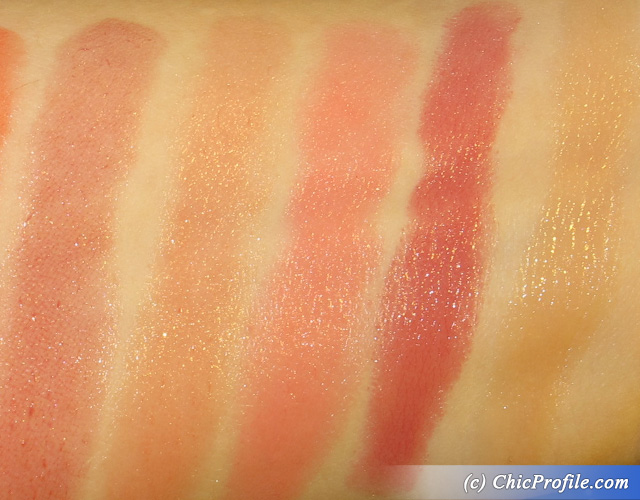 Left to Right: Spontaneous, Revved Up, Go For Girlie, Kittenish, Innocent
Have you lovelies purchased any of these shades already? If you did please share your thoughts with the rest of us.