Hello beauties!
Last week I purchased a new lip color and since I wore it a couple of times since I want to tell you everything about Max Factor Scarlet Ghost Colour Elixir Lipstick. I don't know if you remember but I did review the Burnt Caramel (lip swatches, photos) shade a couple of months ago and it's from the same line so this time I wanted something more bright and vibrant.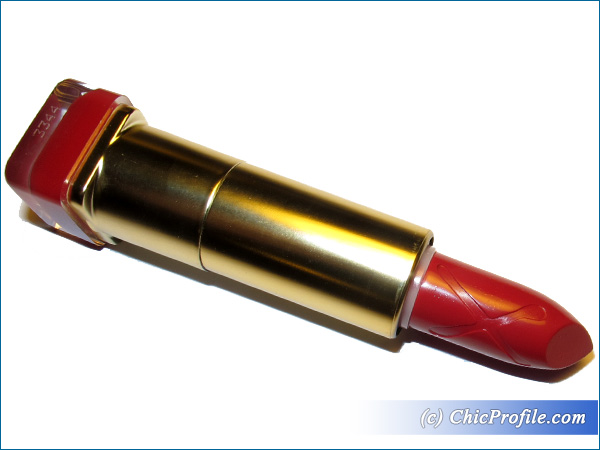 Availability
Now at Sephora, Douglas, Marionnaud and DM Drugstores as well as online @boots.com, @slassy.com, @emag.ro
Max Factor Scarlet Ghost Colour Elixir Lipstick (£7.99 / 33.00 Lei) is deep burgundy red with cool undertones and a beautiful natural sheen. The color is rich and pigmented, looking very elegant and intense on the lips while it applies smoothly and easily across the lips.
The formula is creamy, feels lightweight without settling into lip lines and it contains ingredients like Shea, avocado and aloe butters, Vitamin E as well as anti-oxidant white tea. My lips were soft and the formula was quite moisturizing and hydrating.
The color is wearable even for those with fair and light skin tones as it doesn't look so harsh and you can apply it with a lip brush for a more subtle color and precision. I would see this color on every skin tone as it is such a beautiful rich, deep and intense shade that will be perfect for a night out in the city, a romantic date or any special event like a weeding, prom or party.
I really enjoyed wearing Scarlet Ghost on my lips for about 4 to 5 hours and I have to say I was impressed to see it didn't fade completely after I ate and drank. Once the color wore off it stained my lips but in a good way as the shade looked evenly but considerably less pigmented, something more natural.
Enjoy more photos…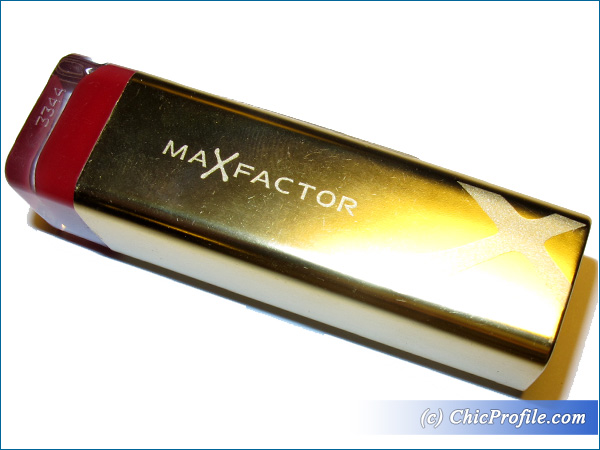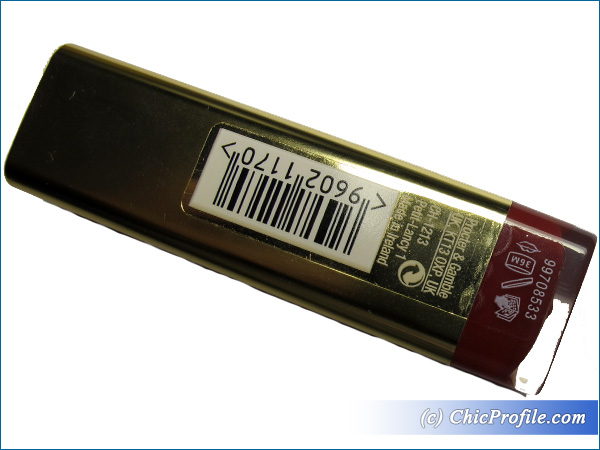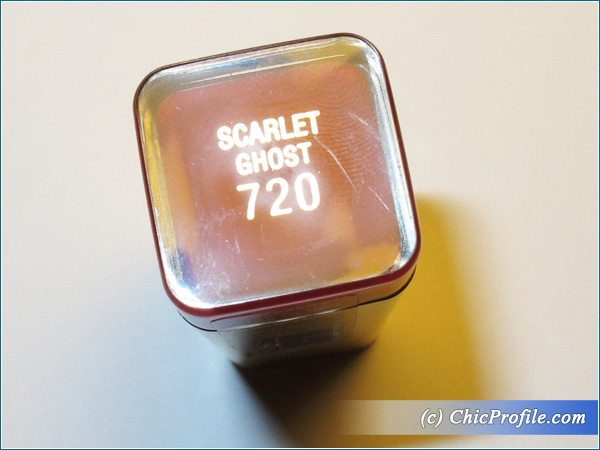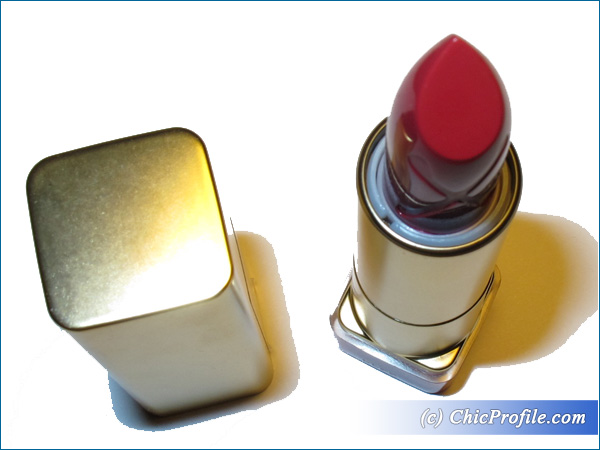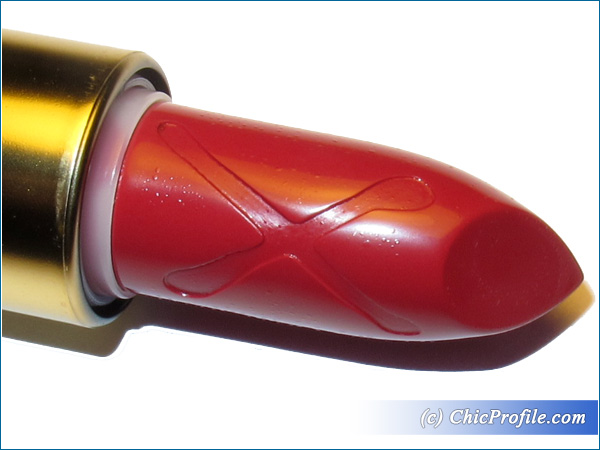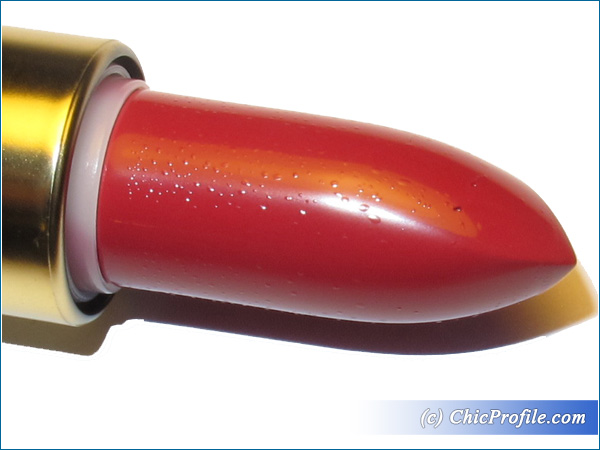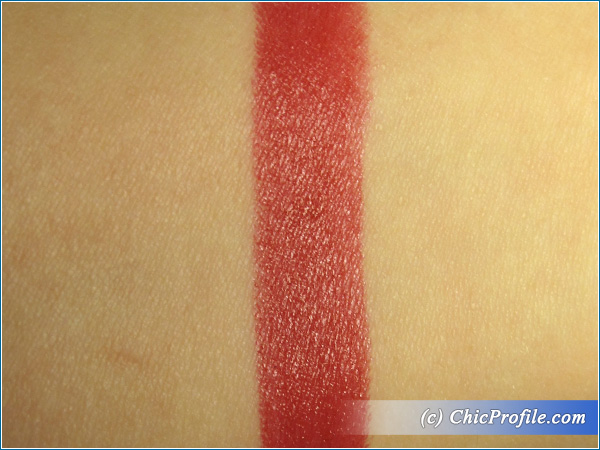 Max Factor Scarlet Ghost Lipstick Swatch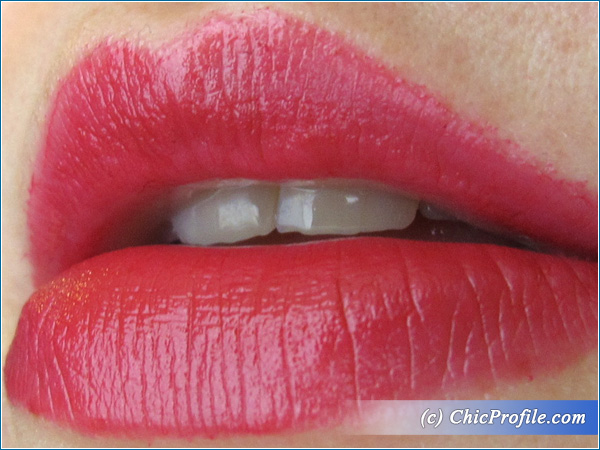 Max Factor Scarlet Ghost Lipstick Lip Swatch

LEFT: Bare Lips – RIGHT: Max Factor Scarlet Ghost Lipstick Lip Swatch
I definitely recommend you trying this lipstick formula and this shade but if you're not really into it, you can choose from the entire spectrum of colors that Max Factor has to offer for this particular lip line.