Hello beauties!
MAC Mineralize Total Detox is a new Spring 2018 skincare collection. There will be three products featured in this collection, well four if you count in the brush. This mini collection can be easily described as purify, cleanse and reset.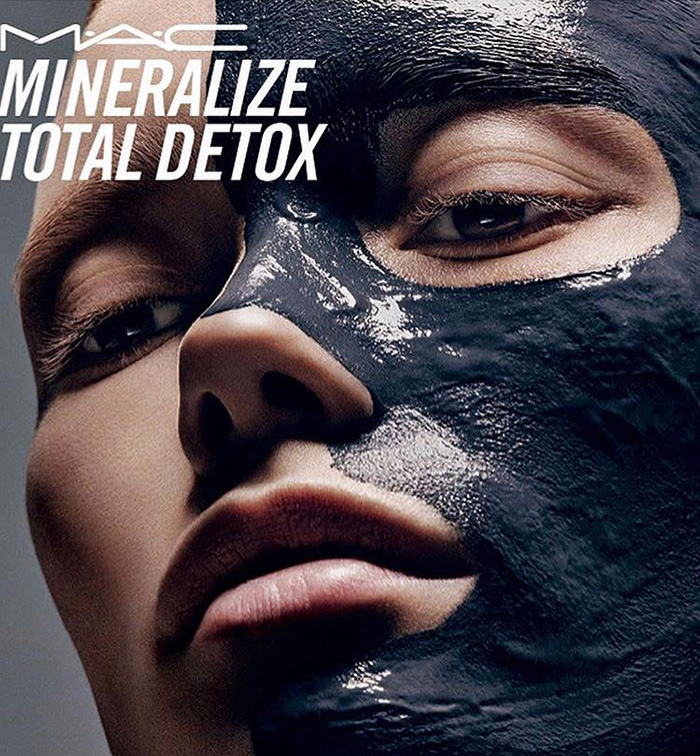 Availability
U.S. Launch Date – 26 December 2017 at MAC Cosmetics, January 2018 at Nordstrom, Macy's
UK Launch Date – Soon at MAC Stores, Selfridges, Harrods
International Launch Date – 4 January 2018 at MAC Stores
MAC Mineralize Total Detox Spring 2018 Collection
What I'm most excited about is the new MAC Reset & Revive Charcoal Mask ($31.00 for 100 ml / 3.4 fl oz). You can definitely use the brush to apply it on your cleanse face but your fingers will do just fine. I've used similar masks before. One of my favorite is from an Asia brand and in contact with air it creates a foam just like a cloud. 🙂
This mask will surely be great for any skin type as it unclogs pores, removes any impurities and detox the skin.
The second product of this collection is MAC Volcanic Ash Exfoliator (100 ml / 3.4 fl oz). As a combination skin type I have a passion for face exfoliators. I used them when I shower after I cleansed my skin. I would use this product about two times as week since I have a combination skin type. I'm waiting for more details and a precise launch date from MAC Cosmetics.
I will update you with more information when it becomes available. At this point I know I'm really looking forward to this collection.
Ups, I almost forgot about the last product of the collection. MAC Mineralize Charged Water Charcoal Spray is the finishing touch of the Mineralize Total Detox Collection.
Keep an eye on my Instagram page for any new updates and sneak peeks!