Hello sweeties!
Dior Prestige Le Cushion Teint de Rose launches for Spring 2018. I teased this news on Instagram over a week ago. Back then I posted several photos with the new Dior cushion for spring 2018. The shade that I was showing you was #020 Beige Clair, one that I think would be perfect for me.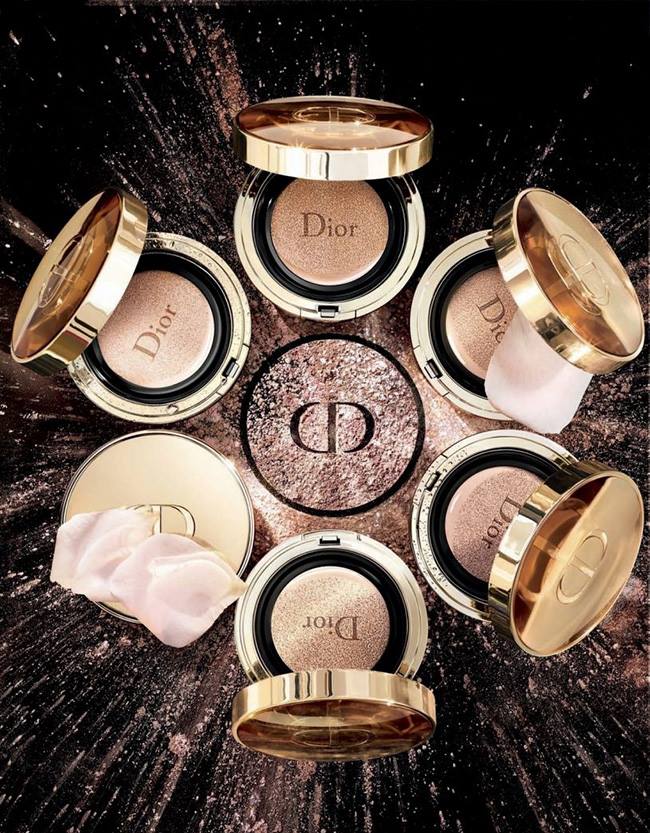 Availability
Asia Launch Date – January 2018
Dior Prestige Le Cushion Teint de Rose 2018
This is a new exceptional revitalizing foundation with SPF 50. Now regarding the number of shades, I'm a bit confused myself. I know for sure there will be at least four shades available (at least in Taiwan) but there are sources who talk about six colors.  It wouldn't be the first time we would see more colors displayed in some countries.
The formula is infused with a high-concentration of rose essence that contains 500 revitalizing energy from Gonvalea's rose petals. There's a combination of high-density color particles and rose luster particles. Dior Prestige Le Cushion Teint de Rose can be used first as a concealer applied gently on those dark circles, around the nose and mouth. It creates a rose-like soft focus that makes skin appear fresh and luminous.
The texture is creamy and silk, feeling super smooth and sinks immediately into the skin. It perfectly conceals skin imperfections and works as a color corrector. It doesn't feel thick on the skin at all.
You can also apply it on the cheeks, to give luminosity and create a beautiful glow.
The packaging is super luxurious, with that golden mirror-like compact. You can touch-up on the go whenever you feel like it as it has a mirror inside.
I will make sure to update you if more information becomes available.