Hello pretties!
I'm really excited to share with you my review about MAC Kelly Yum-Yum Lipstick that I purchased yesterday. This is one of the four limited edition shades from MAC Kelly Osbourne Summer 2014 Collection (info, promo photos) which is launching next week online in the U.S. and late in the summer in Europe and other international countries. Since I saw the sneak peek photos and later on the promo visuals I know that I had to get my hands on this lipstick shade as it's truly an intense and pigmented color, perfect for summer and definitely adorn by all pink lipstick lovers out there.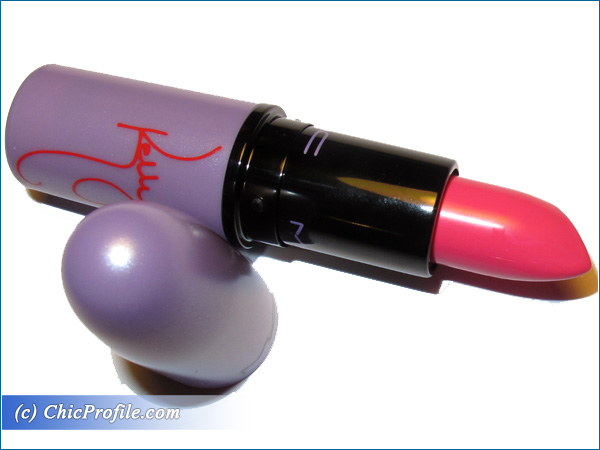 Availability
U.S. Launch Date – 2 June 2014 online @maccosmetics.com | 12 June 2014 at MAC Locations
International Launch Date – August 2014 at MAC Locations
Romania Launch Date – This collection won't be available here
MAC Kelly Yum-Yum Lipstick ($17.50 for 0.10 oz.) is officially described as a "bright blue pink with a satin finish. It's an intense and bright cool toned fuchsia pink with blue undertones with a hint of magenta and a satin finish. For me it was love at first sight which grown into a real excitement when I saw the color was rich and opaque on the lips with a creamy consistency which made the lipstick glide easily and effortlessly across the lips.This hot fuchsia pink is definitely not for those who are color shy but I believe it will look amazing on every skin tone. I have a very light skin color and Kelly Yum-Yum looks good on me without hardening my features but making my lips look fresh and vibrant.
It feels lightweight on the lips but I wouldn't say it has a hydrating formula so I applied a lip balm with 15 minutes prior applying the lipstick. The color wore well on me for 6 hours even after eating and drinking  and it was neither drying or hydrating. It didn't settled into lips lines or faded very much but it did seem to loose a bit of that satin finish.
When the color wore away completely it left a stain behind, a subtle and even pink color that made the lips still appear fresh and natural. Kelly Yum-Yum lipstick is a limited edition shade of the MAC Osbourne Collection and it comes in a medium lilac lip case with the signature of Kelly Osbourne in red.
Unfortunately this collection won't be available worldwide so if you do like this lip color the good news is that are so many dupes out there that you can find.
Enjoy more photos…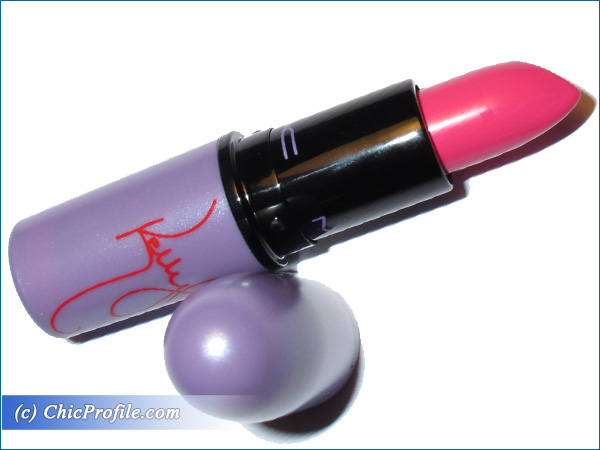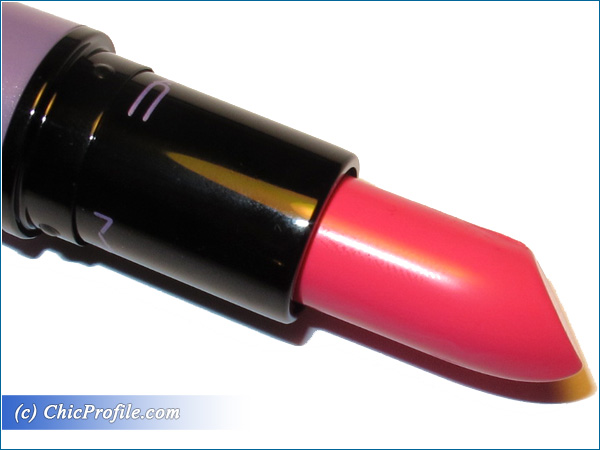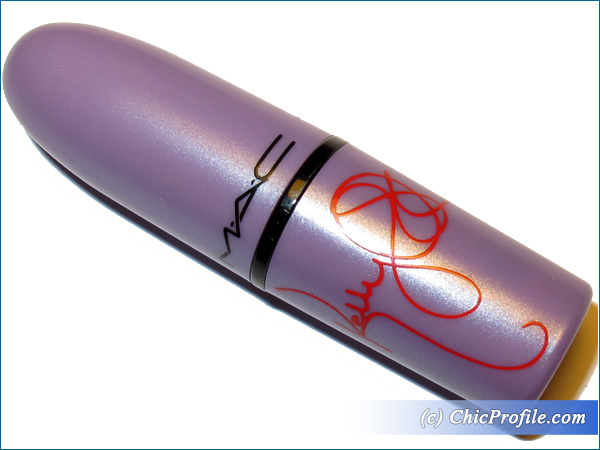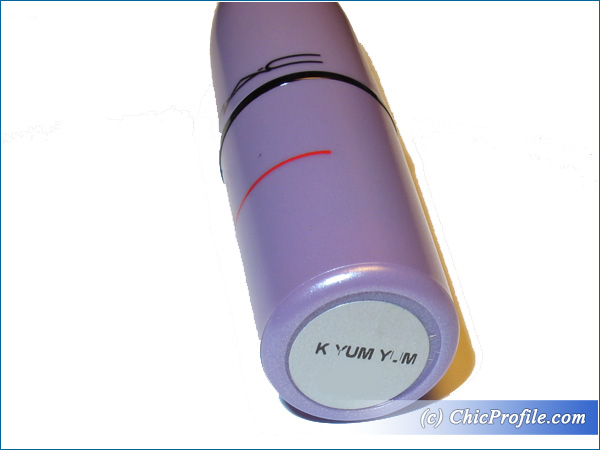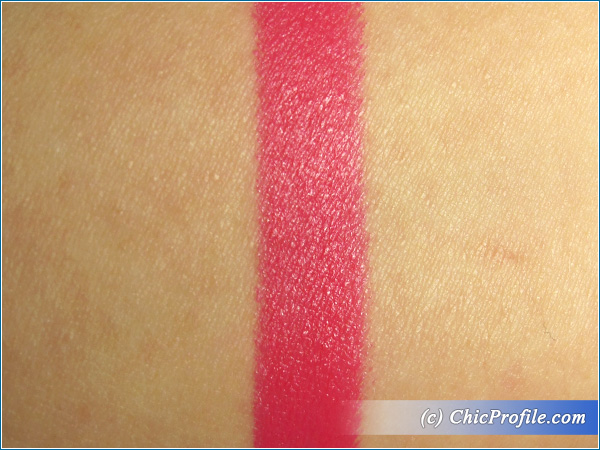 MAC Kelly Yum-Yum Lipstick Swatch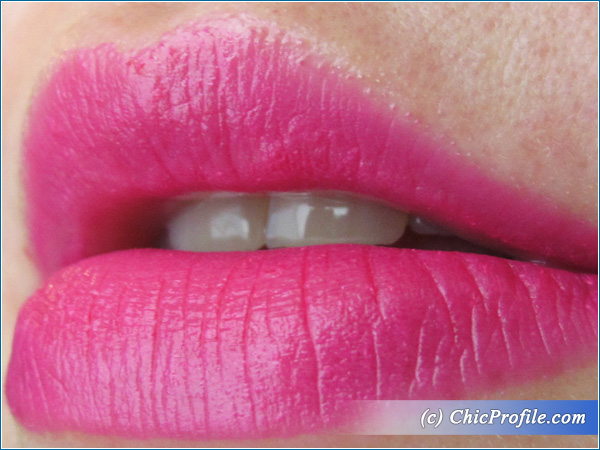 MAC Kelly Yum-Yum Lipstick Lip Swatch

LEFT: Naked Lips – RIGHT: MAC Kelly Yum-Yum Lipstick Lip Swatch