Hello beauties!
Illamasqua Summer 2014 Makeup Collection has been available for almost a month now and if earlier I gave you a quick preview with swatches & photos now I want to talk to you about my new color obsession which is Illamasqua Forbidden Matte Lip Liquid. I got Forbidden earlier this week and I've already wore it two time which made it pretty easy to include it in my top 3 favorite summer lip shades.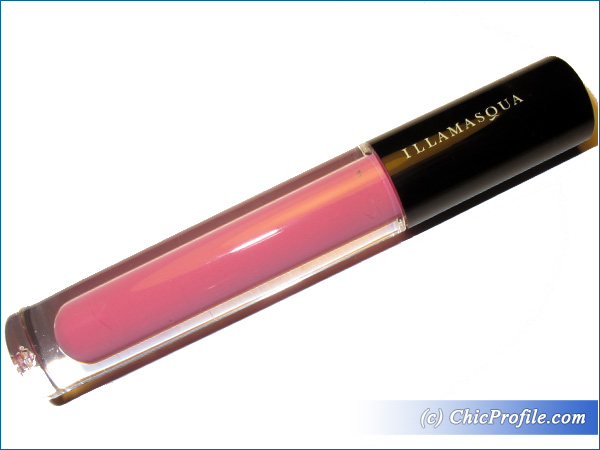 Availability
Now @illamasqua.com, Illamasqua Locations and Sephora
Illamasqua Forbidden Matte Lip Liquid (£18.50/ $34.88 for 4 ml/ 0.14 fl oz) is officially described as sensual pink. It's a bright, medium cool-toned pink with blue undertones but it leans a bit towards a lilac color. It's truly an intense color, almost like a neon but without being very harsh so anyone can wear it from light to medium and dark skin tones.
If you want to wear a truly intense and pigmented slightly muted pink than Forbidden is the right color. The formula is light and creamy and it applies smooth but not quite evenly due to the small brush applicator. I have to say Illamasqua did it again and this time has create an unique lip liquid formula, definitely the first one I've tried, that at first when is applied feels so buttery but within seconds the color dries down to a truly perfect matte finish.
I'm always expecting new formulas, innovative products and fresh colors when it comes to Illamasqua and this time has surprised me once again. After the Forbidden Matte Lip Liquid texture dried it felt sticky which gave me quite an odd and intriguing feeling as I would expect to be at least dry of not super dry like most matte lip colors. It contains Vitamin E which helps not feeling your lips dry but the color still emphasizes lip lines quite a bit.
Due to this matte sticky formula the color lasts so much longer and I have to admit I was impressed with its staying power as it wore on me for almost 8 hours even after I ate and drank throughout the day. After 6 hours of wear the color started to become a bit uneven and lip lines were more accentuated. When the color wore off completely it left behind a lip stain but strange (in a good way) that my lips were not dehydrated or chopped as I would expect from wearing a matte lip color for the entire day.
Illamasqua Forbidden Matte Lip Liquid comes in a long round transparent plastic tube with a black cap and a brush applicator. I'm not really a fan of the brush applicator as I prefer the doe-footed ones but I have to admit it gives you quite a precise application. At a first look the packaging seems to be holding quite a lot of product but because it's an hourglass type of tube you can look at the bottom and see it doesn't host that much and the 4 ml of color will be gone quickly especially if you are wearing this color daily.
Overall I have to say I'm deeply in love with the shade, extremely pigmented, intense and opaque on the lips, very long-lasting but I'm quite not used with the new formula and sticky feeling of a matte lip color.
Enjoy more photos…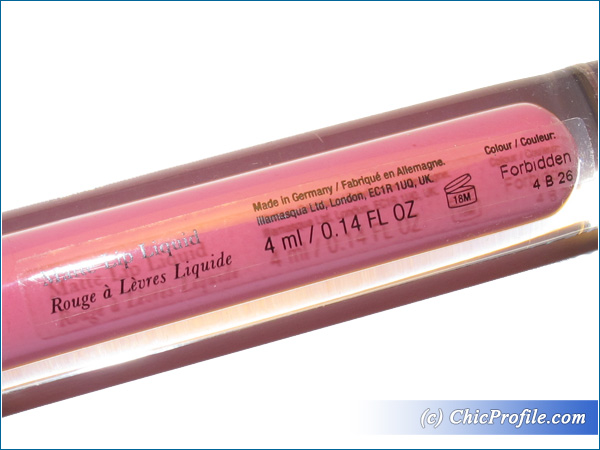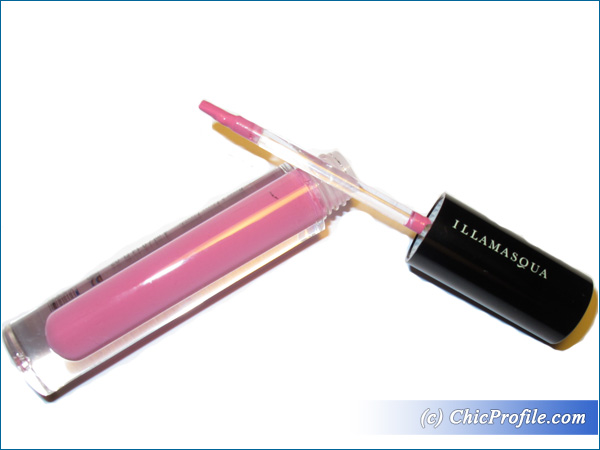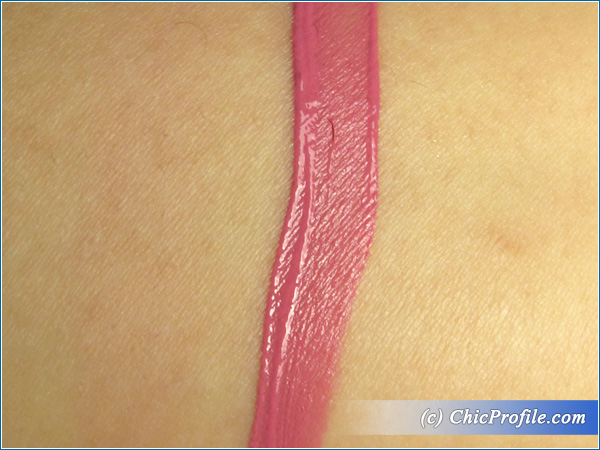 Illamasqua Forbidden Matte Lip Liquid Swatch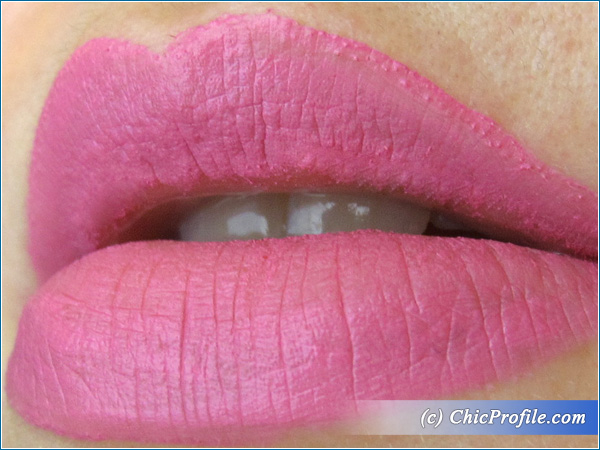 Illamasqua Forbidden Matte Lip Liquid Lip Swatch

LEFT: Bare Lips – RIGHT: Illamasqua Forbidden Matte Lip Liquid Lip Swatch