Hello cuties!
MAC Feline Kohl Power Eye Pencil is a permanent shade and one that has been used for MAC Fall Winter 2015 Makeup Trends (photos, video). I've been using MAC Feline shade so frequently over the past few weeks and you've probably already seen me mentioning it in my latest summer makeup tutorials. Over the years MAC Feline Kohl Power Eye Pencil was presented as a limited edition and included in several makeup collection but right now is available on MAC Cosmetics website.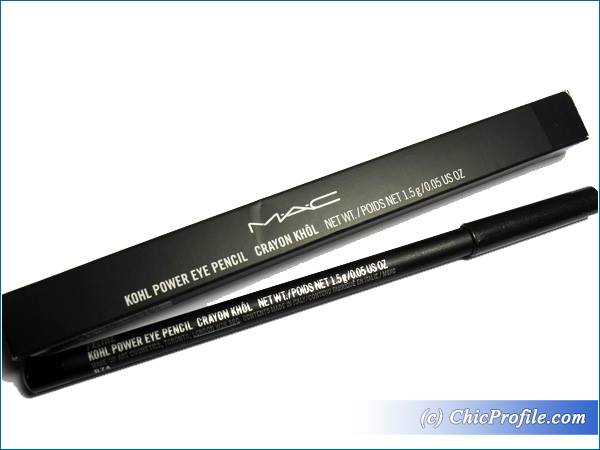 Availability
U.S. – Now at MAC Stores and online @maccosmetics.com
Romania – Now at MAC Stores
MAC Feline Kohl Power Eye Pencil ( $16.00 for 1.5 g / 0.05 US oz) is officially described as a rich black and I see it as a truly intense carbon black shade. It has a smooth creamy consistency that glides easily, evenly and effortlessly over the lid while providing a dark, intense and pigmented color.
It has an excellent color payoff, it's so pigmented so I would dare to name MAC Feline as the blackest and most intense eye pencil that I've tried so far. It provides an opaque color coverage, it can be smudged under your waterline if you choose too and it feels so soft and smooth. I also like to use it on my waterline and resists quite well for a couple of hours.
Almost every eye pencil color that I've ever tried fades away quite easily from my water line so I was impressed that MAC Feline Kohl Power Eye Pencil lasted about 4 hours. The only one that has the same long lasting formula on me is Avon Super Shock Gel Eyeliner Pencil but this tends to gather a bit on the corner of my eye. I also use MAC Smolder Eye Kohl from time to time but this will fade under 2 hours so MAC Feline is the best I've used so far.
I like that on my lid it lasts the entire day, without creasing, or showing signs of fading and it can also be smudged if you want to intensify your makeup or try a smokey eye look.
I will definitely purchase this again when I'll get the chance and I'll have to say goodbye to all my other black kohl pencils for now.
Enjoy more photos…