Hello pretties!
I just can't believe I haven't reviewed MAC Extra Amps Dazzleglass until now. Trust me I'm really shocked because I have purchased this shade for the first time in the summer of 2009 and I've repurchased it a couple of times ever since and even at this very moment I have 2 tubes in my drawer (one of the them is half empty).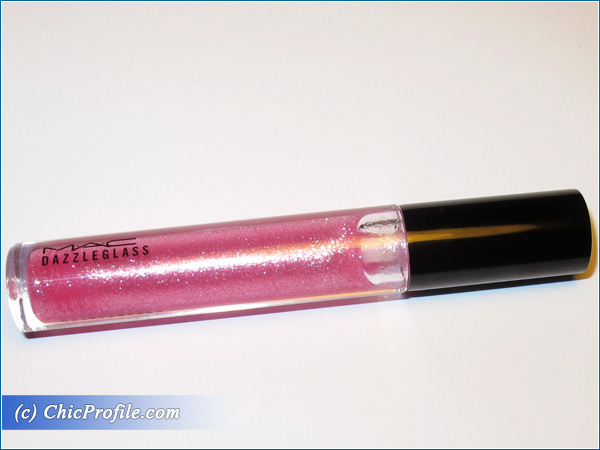 Lipcolour that dazzles with light and shine to bring an exciting dimensional pop to your lips. Large particle pearls reflect and refract light to mimic the brilliance of quartz and opal crystal. Provides exceptional shine with a crystalline iridescence. Non-sticky, non-tacky, lightweight and moisturizing. Glides on. Wear alone, or layer over lipstick or Lipglass for dramatic effect. Features our signature M·A·C vanilla aroma.
Availability
Now at MAC Stores and online @maccosmetics.com
MAC Extra Amps Dazzleglass ($20.00/ €21.00 for 1.92 g/0.06 us oz) is officially described as a sheer bright blue pink with blue and pink pearl. I consider it to be more than sheer as it looks like a transparent blue based pink with blue, pink, turquoise and silver shimmer with an intense shine effect.
For me Extra Amps was love at first sight when I saw that pigmented pink shade with lots colorful shimmering particles in the tube but once I swatched it on my warm I was disappointed on how transparent it looked like. It was just a hint of a super light pink and lots of shimmery. It looked better on my lips than swatched on my arm but it wasn't that vibrant like it seemed in the tube.
It comes in a plastic transparent tube with a black cap and a brush applicator which is not among my favorite applicator types but it gets the job done. The color is applied smoothly and evenly on the lips and can be layered over any lipstick for a plus of dimensional pop on your lips.
MAC describes the formula as non-sticky, non-tacky, lightweight and moisturizing but I tend to disagree here a bit as I found the formula medium-thick and sticky so I never wear this Dazzleglass when it's windy outside as my hair always gets stuck on my lips.  It offers a shiny and healthy aspect to the lips, in a natural color with a high shine providing that wet-lips effect. I just love how it sparkles on the lips and the fact that I can layer it on any other lipstick but if you are looking for a pigmented gloss then this is not for you.
MAC Extra Amps Dazzleglass doesn't settle into lip lines and it gives them a nice, healthy aspect but it doesn't have any plumping properties. I had 5 hours wear with this formula and even after I had a meal or a drink the shine still remains but sometimes fades a bit on the center of the lip. When the entire color fades and the shiny finish, the shimmer is still visible on the lips.
Enjoy more photos…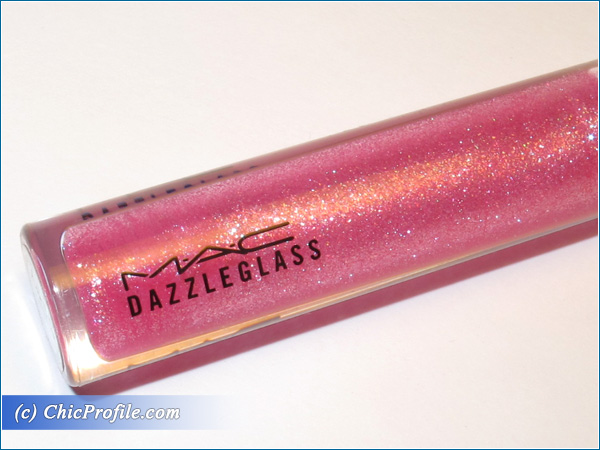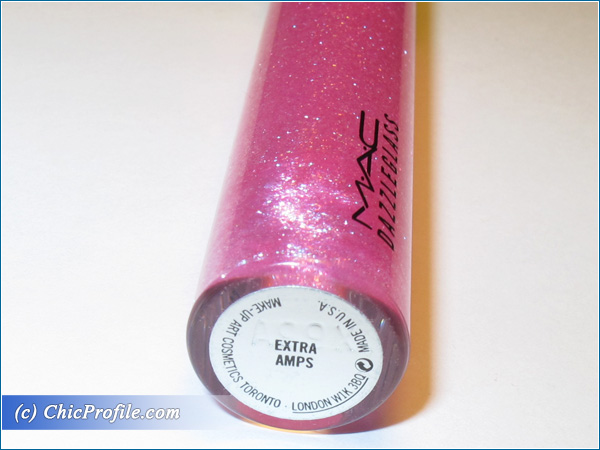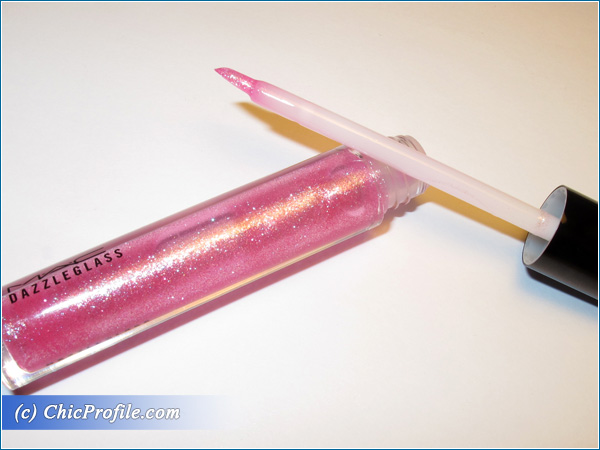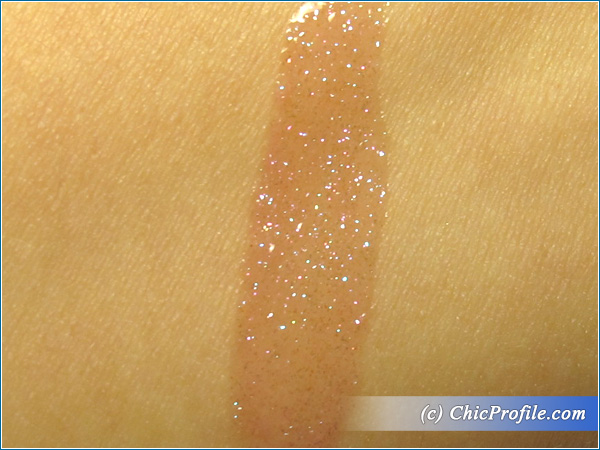 MAC Extra Amps Dazzleglass – swatch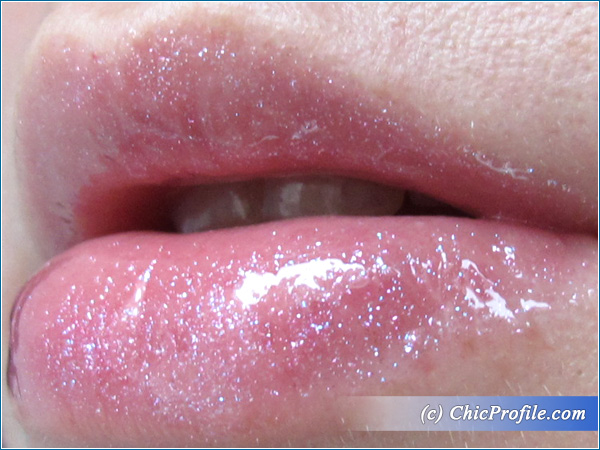 MAC Extra Amps Dazzleglass – Lip Swatch

LEFT: Bare Lips – RIGHT: MAC Extra Amps Dazzleglass
Have you tried MAC Extra Amps Dazzleglass? If so I would to know what you think about it and if no then tell me which is your favorite Dazzleglass shade. 🙂