Hello sweeties!
MAC Cosmetics announced the other day on their Instagram page, a new collaboration for one of the most irresistible 2016 makeup collections, by teaming up with Chris Chang, Chinese-American Fashion Designer. Only by looking at the new MAC Chris Chang of Poesia Collection packaging and the crazy intense colors I can easily say this will be a summer launch.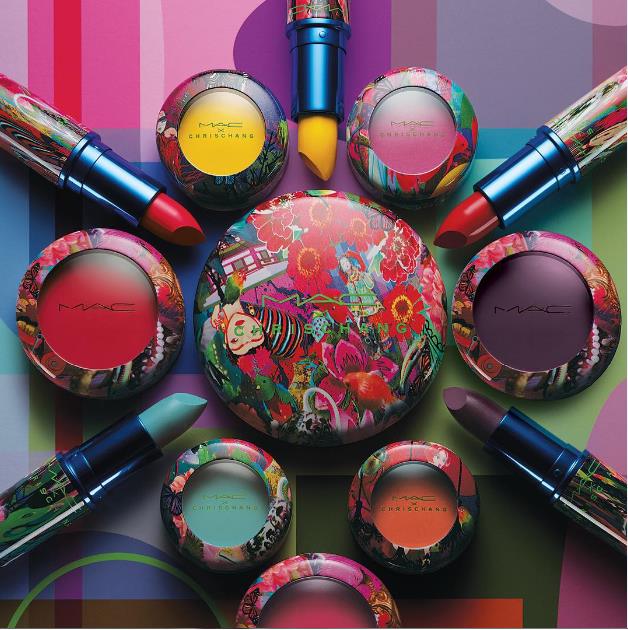 Coming soon in 2016: Chris Chang of Poesia puts an acid-soaked twist on her modern M•A•C collection, featuring a vivid kaleidoscope of cutting-edge colour, inspired by the ancient Chinese art form Kunqu.
Availability
Europe Launch Date – June 2016
MAC Chris Chang of Poesia Collection 2016
The colors of the new makeup products of MAC Chris Chang of Poesia 2016 Collection are so full of life, vibrant and playful. I mean look at the new MAC Chris Chang lipstick colors in bright yellow, purple, red, light turquoise and hot pink which seem to have a corespondent eyeshadow color.
I haven't been excited for a MAC Collection in months and this one really seems worth saving for. Good thing they announced it now so I'll have time to fatten up my wallet as I'm planning some heavy shopping from this collection.