Hello sweeties!
Would you just look at the new Lancome Chinese New Year 2018 Collection? First of all, the promo photos are stunning, not to mention the video. The new Lancome Chinese New Year 2018 Collection features L'Absolu Rouge lipstick shades and a CC Cushion Compact in a limited edition packaging. Well of course this is not all there's is to this Lancome Spring 2018 Launch. The famous Genifique serum is also getting a new red packaging. Apart from the individual launches, Lancome also presents a couple of Chinese New Year 2018 Sets of makeup, skincare and fragrance. The products also come accompanied by a super cute dog backpack.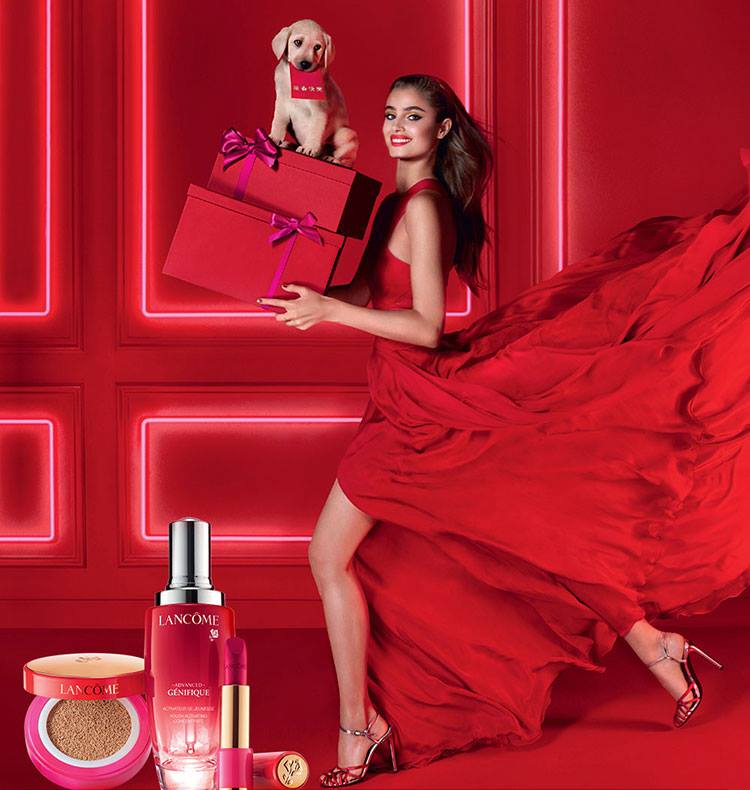 Availability
U.S. Launch Date – end January 2018 at Macy's, Neiman Marcus
China Launch Date – Now at Sephora, Lancome website
Singapore Launch Date – 15 January 2018
Lancome Chinese New Year 2018 Collection
I will share with you just a couple of Lancome Chinese New Year 2018 Gift Sets but there are so many more available.
One of the sets that I really like is Chinese New Year L'Absolu Rouge lipstick set. This one features 5 lipsticks, two of them having a limited edition packaging. The limited edition Lancome L'Absolu Rouge ($32.00) shades with the red, festive packaging are No.368 Rose Lancome and No.178 Rouge Vintage (New).
The other three shades are No.290, No.369 and No.184.
I don't know if we are going to see these goodies released internationally but I surely hope so. I would want at least the two limited edition lipstick shades and maybe the cushion compact. 🙂
I will let you enjoy the beautiful promo photos as well the as the products.
SHOP THIS POST