Hello lovelies!
I invite you to take a look at one of my favorite lip colors, a real treat for my lips as you know La Prairie is a luxury brand. I've purchased La Prairie Cellular Lip Colour Effects in Firefly Glace a while ago and it's a shade that I've been wearing so often lately.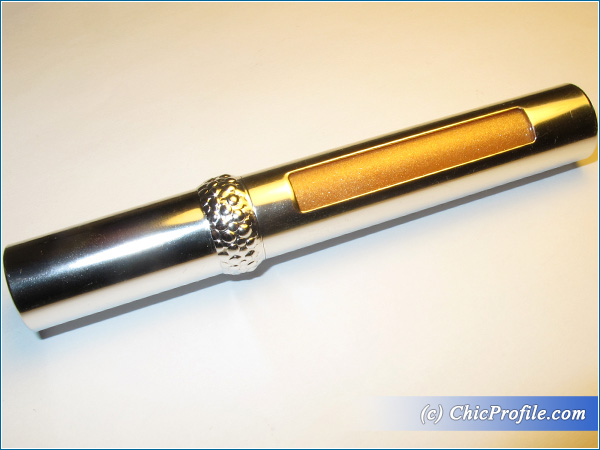 It comes in a very luxurious packaging, in a long, sleek metallic silver tube with a small transparent glass window in the middle where you can see the shade and a doe-foot applicator. As a user of La Prairie products, makeup and skincare, I had to say they do a great job when it comes to packaging which is expected from such a luxury brand and considering how expensive their products are.
Availability
Now at Sephora, Douglas, Neiman Marcus and online @shoplaprairie.com
La Prairie Firefly Glace Cellular Lip Colour Effects ($40.00 for 7.5 ml/ 0.25 oz) is a light true gold with peachy and gold shimmer. It's truly and beautiful color for all those who appreciate a natural lip. The color is sheer but with a high shine which gives that beautiful effect of wet lips. The formula is a bit thicker but not thick without feeling sticky at all on the lips. It is highly moisturizing as it contains the Cellular Complex, plus Vitamin C and Aloe Vera and it gives lips a slight plumping effect.
I felt the tingling on my lips right from the moment I've applied the colour but the plumping effect is subtle so don't expect any big changes. I love how light this lip color feels on my lips, how they look fuller and softer while they are moisturized from start to finish. Firefly Glace gives lips a natural luminosity and I'm really loving the touch of discreet gold shimmer.
The rich formula, soothes, conditions and prevents dryness while it last for a few good hours on the lips without sinking into lip lines. I had 4 hours wear with this formula (without eating or drinking).
The smell is kind of different from other lip glosses I've tried so far and I can't really describe it but it's similar to some face creams, a smell of something clean.
Enjoy more photos…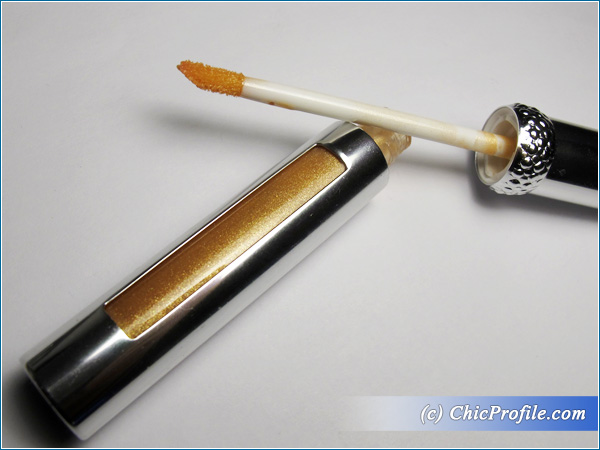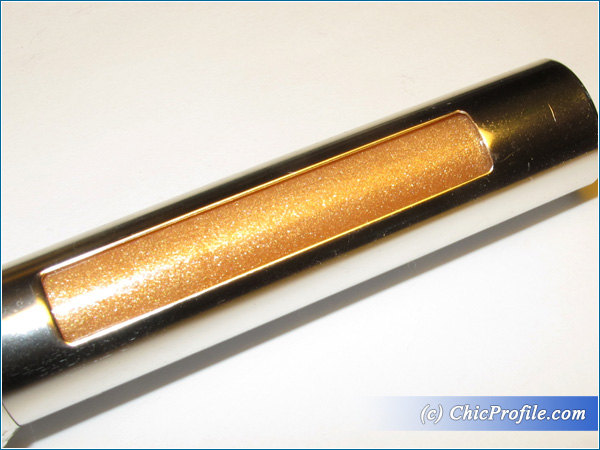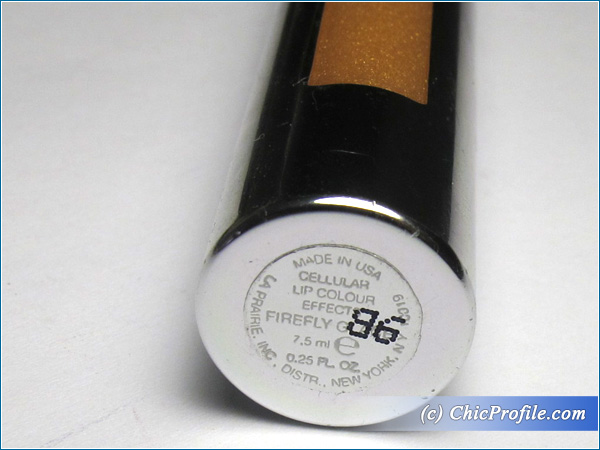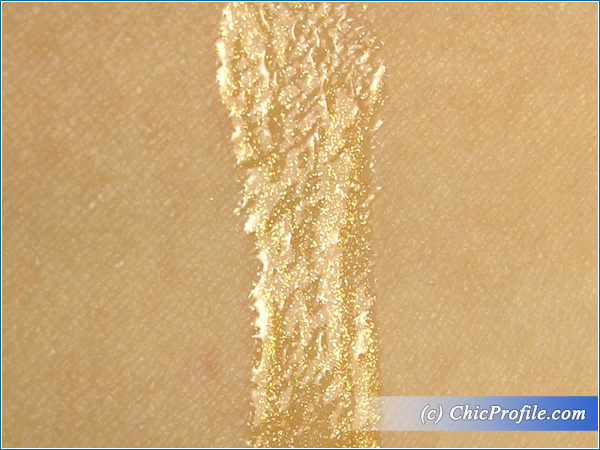 La Prairie Firefly Glace Cellular Lip Colour Effects – Swatch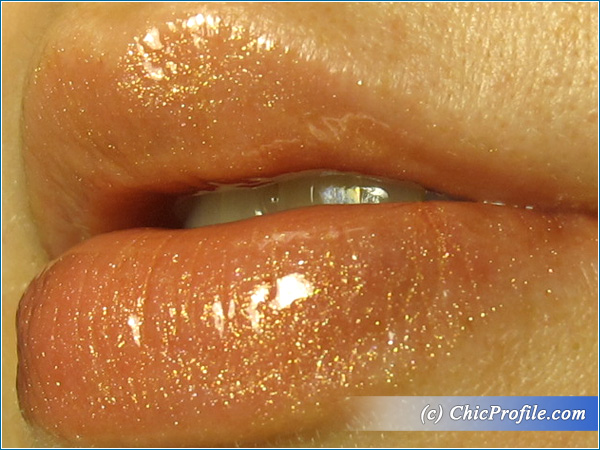 La Prairie Firefly Glace Cellular Lip Colour Effects – Lip Swatch

 LEFT: Bare Lips – RIGHT: La Prairie Firefly Glace Cellular Lip Colour Effects – Lip Swatch
I hope you enjoyed this review and I'm curious to know if you have tried La Prairie Lip Colour before and how did you like them. 🙂