Hello beauties!
Dior Platine Fusion Metalizer Eyes & Lips is one of the six shades launched as part as Dior Metallics Fall 2017 Collection. A few days after I blogged the collection I went to Dior boutique only to discover it arrived a bit early that I was expected. You can check out swatches for the rest of Dior Metalizer Eyes & Lips on my Instagram. That day I showed you live swatches Insta stories so if you are following me, you know I'm constantly posting sneak peeks. Not all Dior Metalizer Eyes & Lips shades look that great on the lips as they look on the eyes. I tended to get the purple shade as well, but I was advised not to, if I wanted it for the lips.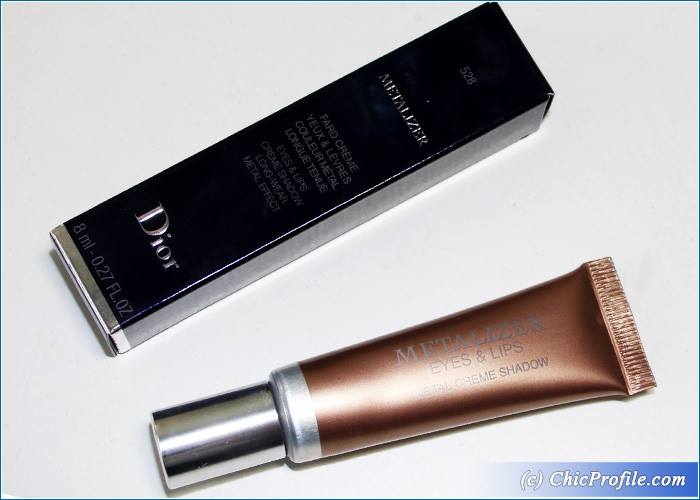 Where to buy:
U.S. – Now Dillards, Nordstrom, Saks, Macy's, Neiman Marcus
Dior Platine Fusion (528) Metalizer Eyes & Lips (£17.00/ $25.00 for 8 ml / 0.27 fl oz) is light-medium, rosy-peachy bronze with a silver sheen and a high metallic shine. This color is so vibrant, rich and pigmented that just made me fall in love with it from the first swatch. It's so luminous and reflects the light beautifully.