Hello pretties!
It's easy to guess that Kinetics Rio Rio Solar Gel Nail Polish is the star color of Kinetics Rio Rio Summer 2016 Collection (swatches, photos). I'm not that much into blue or green shades but I'm definitely loving a turquoise color, which is exactly what Kinetics Rio Rio is (sorry that my photos couldn't capture it's true color). I did had fun wearing this color, seeing my nails painted in some new bright and aquatic shade that got my off of my routine of seeing my nails in pink or dark shades. From time to time I do admit I like to go on the other side of the spectrum of colors and try out more colorful nail polishes. Keep on reading to see how this polish behaved after 6 days wear.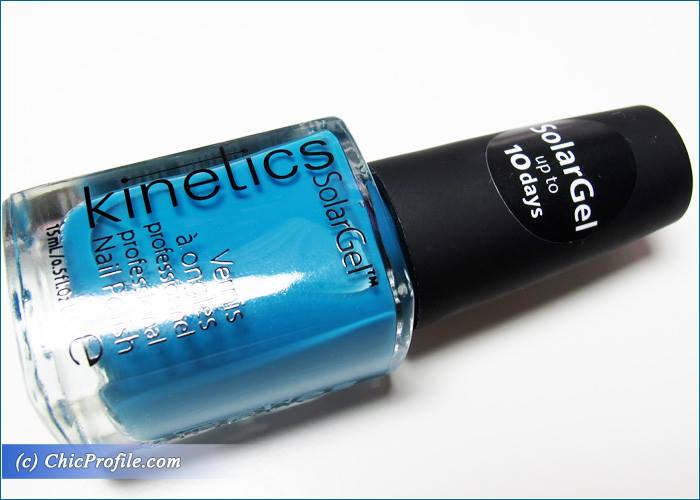 Where to buy:
Now @kineticsnails.com, @margaritabelska.com, @kiriloff.ro
Kinetics Rio Rio Solar Gel Nail Polish (€6.00/ 25.00 Lei/ £3.60 for 15 ml/ 0.5 fl oz) is a medium turquoise which leans more toward green rather than blue and has a gorgeous shiny finish. It has a medium coverage in one layer but definitely looks very pigmented and totally opaque after the second layer.
It's a great color for summer, not very intense with a beautiful sheen and creamy formula. The application went flawlessly considering the new Solar Gel formula which gives nails a beautiful, true and intense gel-like shine. I had no streaking, bubbling or pulling around the edges of the nail. The consistency is well balanced, slightly leaning on the thinner side but glides on amazingly across the nails without leaving any lines behind.
I also like to use Kinetics Solar Gel Top Coat for an extra shiny finish and to help my nail polish last longer. You can check out the results after 6 days wear right in the photos bellow but let mention first that I had a little incident with my index finger. I simply bumped by finger into a closet door and so my nail got exfoliated. I mean the polish didn't chip which I consider it to be amazing and honestly I believe that if it weren't for the Solar Gel formula probably my nail would have been broken badly. So once I saw that my nail was starting to exfoliate I decided to remove it and you can see the result by yourself in photo bellow. I could have removed my nail polish right then and there but I was curious to see how it will behave if I'd keep on wearing it for two more days.
Honestly I was really impressed that the polish didn't chip at all after the incident and remained just the same. I think if Kinetics Rio Rio would have had a thicker formula consistency and would have been a bit more opaque could gave it a longer lasting effect. Nonetheless I still love the color and the formula is pretty good as well considering that I'm washing dishes everyday, typing for hours at my laptop and doing stuff around the house as well.
Enjoy more photos…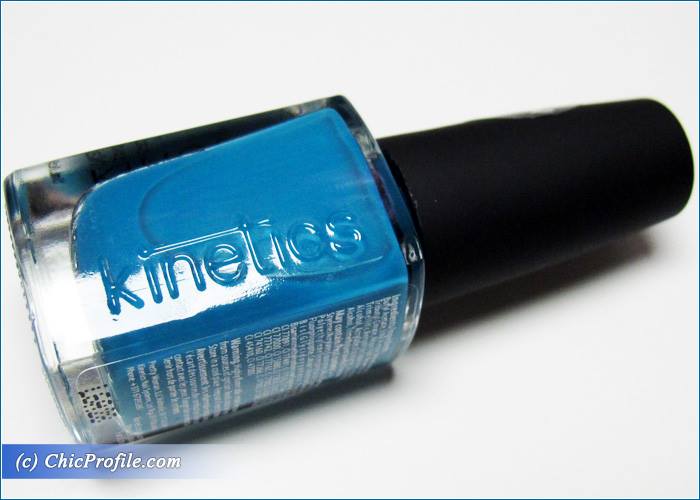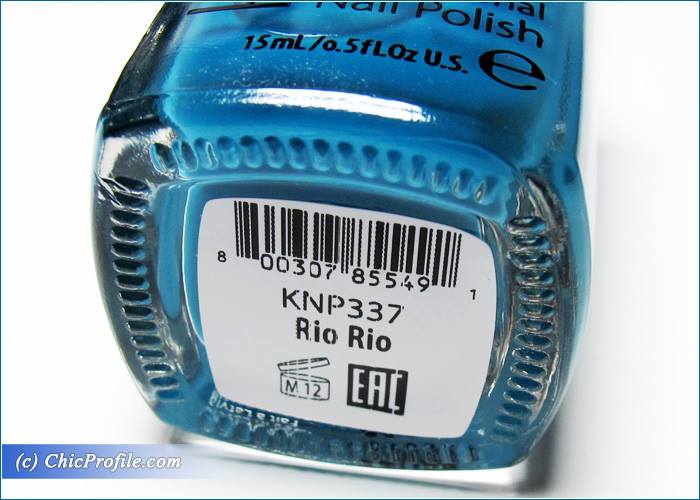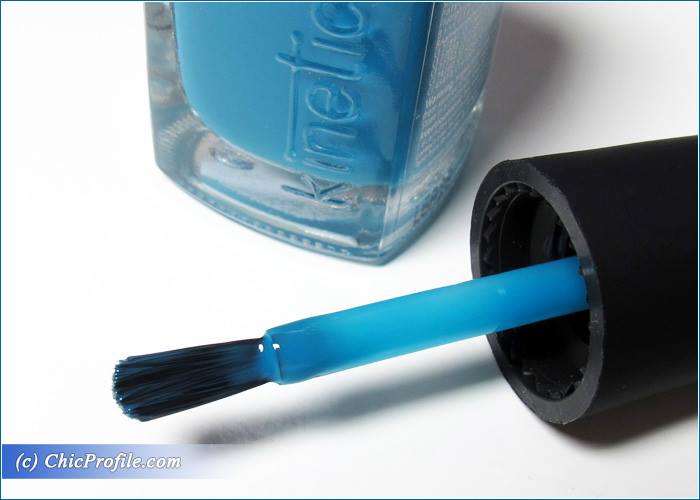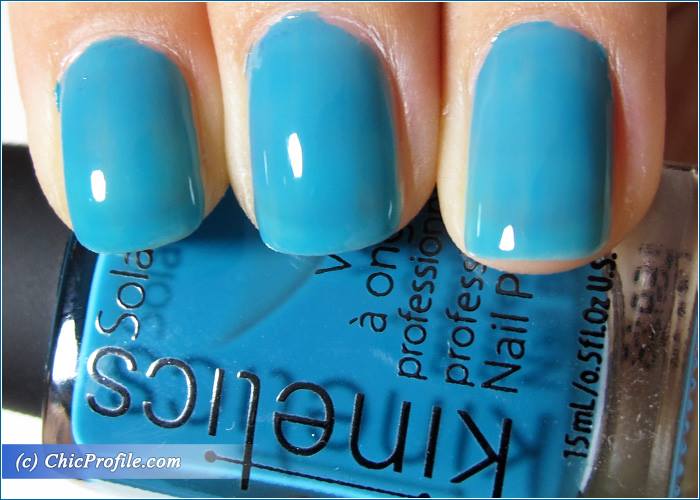 Kinetics Rio Rio Solar Gel Nail Polish – one coat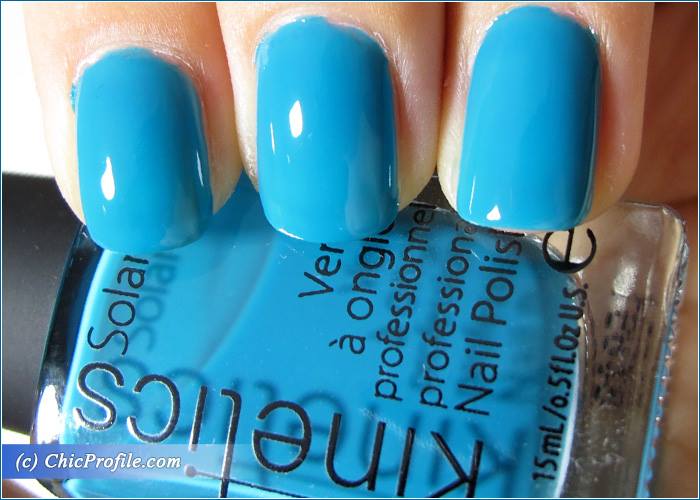 Kinetics Rio Rio Solar Gel Nail Polish – two coats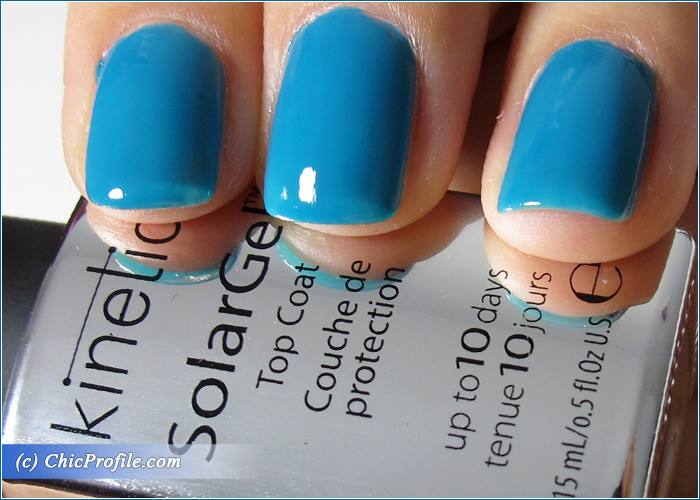 Kinetics Rio Rio Solar Gel Nail Polish – two coats + Solar Gel Top Coat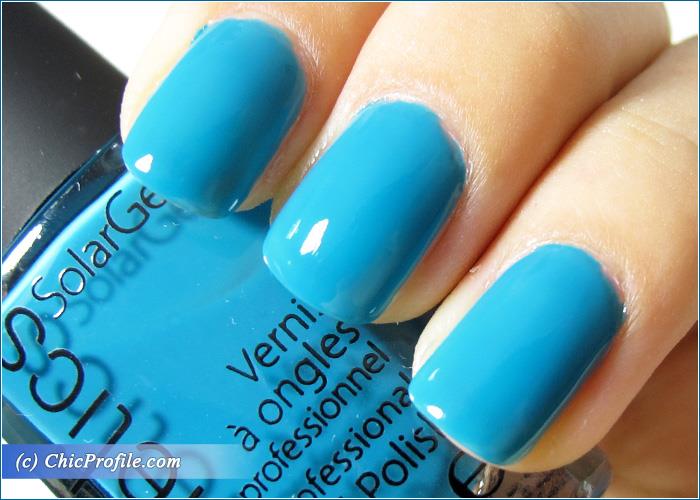 Kinetics Rio Rio Solar Gel Nail Polish – two coats + Solar Gel Top Coat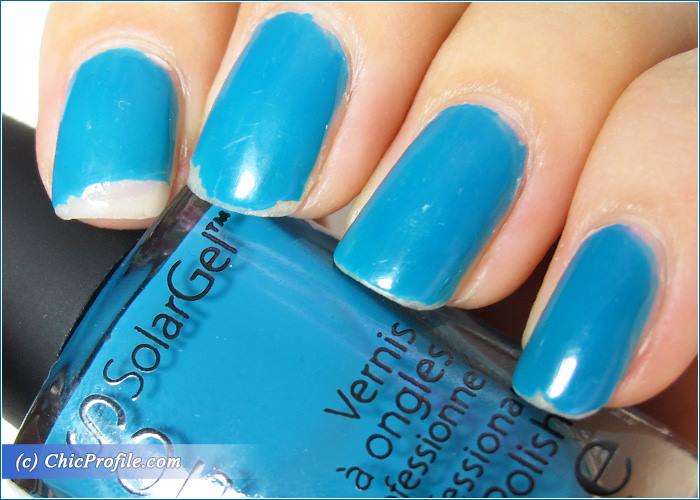 Kinetics Rio Rio Solar Gel Nail Polish – two coats + Solar Gel Top Coat (6 days later)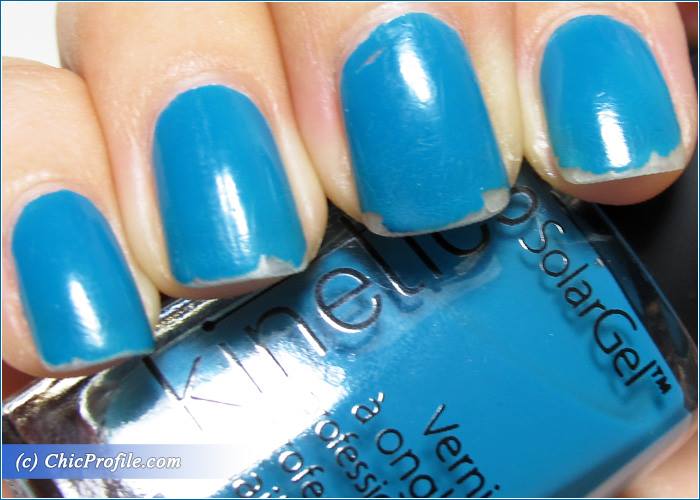 Kinetics Rio Rio Solar Gel Nail Polish – two coats and no Top Coat (6 days later)