Hello beauties!
I hope you are up to date with the latest Lancome news and I mean their recent release of the NEW L'Absolu Rouge Lipstick fall 2016 line (info, photos) as well as my sneak peek of Lancome Paris en Rose Holiday 2016 Collection (info, photos) along with their Audacious in London Palette because now I want you to take a first look at Lancome Parisian Holiday Case 2016.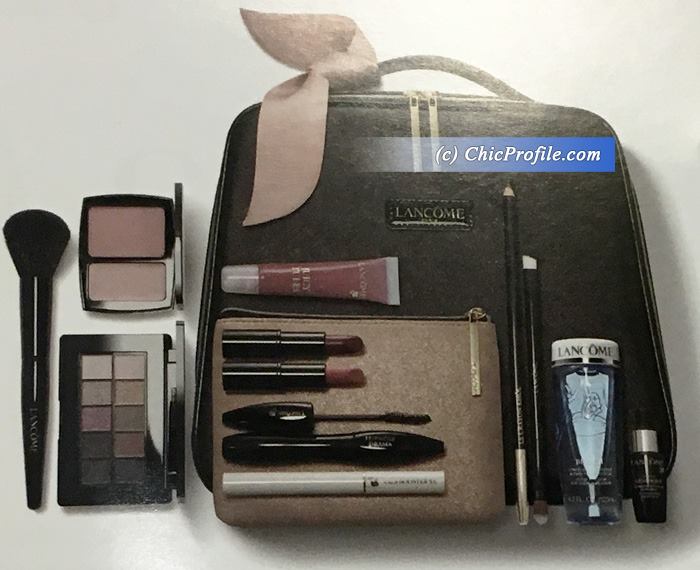 That time of the year when every brand will release its annual holiday makeup case is getting closer so I want you to be prepared (and I mean have your wallets standing by and be very well informed before making a purchase) and know everything regarding the most important Christmas 2016 makeup sets and beauty gifts. I recently got a tip (thanks Carole C) regarding Lancome Parisian Holiday 2016 Case and I couldn't wait to hurry up and share it with you guys.
Availability
International Launch Date – October 2016
Lancome Parisian Holiday 2016 Case – New & Limited Edition
Nothing feels more empowering than getting a great deal! Beauty Box makes Holiday shopping so easy! Uncover her Holiday needs and give her the Power of Choice with the Parisian Holiday Case.
Lancome holiday 2016 beauty cases comes with a lot of limited edition makeup items, a new eye shadow palette and some skincare deluxe samples, as well as a fancy golden makeup bag and a black makeup case with a chic, beige bow. Two cards with makeup tips and suggestions to achieve the Lancome Sparkling Plums Looks for day and night will also complement the beauty case.
I'm really excited about the new Lancome Holiday 2016 Color Design Eyeshadow Palette which seems to be featuring 10 shades of Metallic Purple, Metallic Taupe, Lightest Pink, Brown, Navy, Metallic Bronze and Light Pink so be sure that I will do a re-post once I'll find out more and have better photos to show you.
The collection will also include a Hypnose Drama Instant Full Body Volume Mascara in Excessive Black, Le Crayon Khol Eyeliner in Black Ebony, Blush Subtil Delicate Oil-Free Powder Blush in Aplum / Perfect Pink, Color Design Sensational Effects Lipcolor in Seal the Deal and Wine Party.