Hello sweeties!
Kinetics One Night Girl Solar Gel Nail Polish is what I can call a vibrant and classy red shade. I have to admit that I'm not so bold to be wearing red on my nails pretty often, but Kinetics One Night Girl was hard to resist. This is definitely one of the star polishes of Kinetics Rio Rio Summer 2016 Collection (swatches, info, photos) as it's not only rich, pigmented and with an amazing formula but last beautifully on the nails for more than one week.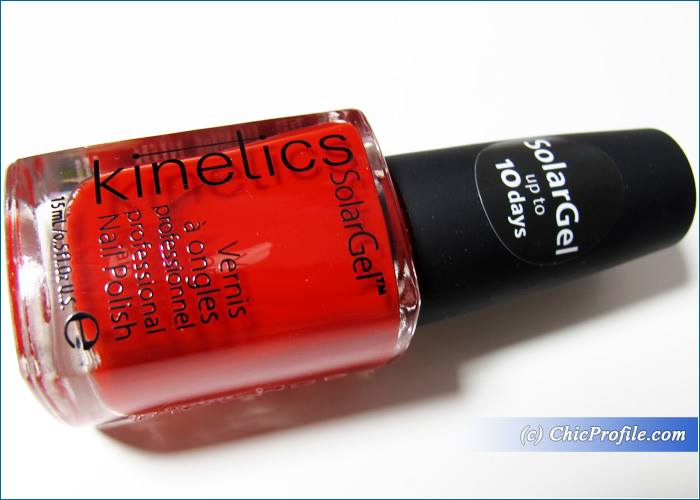 Where to buy:
Now @kineticsnails.com, @margaritabelska.com, @kiriloff.ro
Kinetics One Night Girl Solar Gel Nail Polish (€6.00/ 25.00 Lei/ £3.60 for 15 ml/ 0.5 fl oz) is a medium-deep red with warm undertones and shiny gel-like finish. It's a rich, intense and truly pigmented nail lacquer that looks beautifully and opaque in a single coat. Obviously you can stop at just one coat and you won't be sorry but adding a second layer will intensify the color and give it an extra sheen.
I always prefer to apply two coats just for good measure, but this color hardly needs it. The consistency was not too thick or too thin, so it flowed easily across my nails with an even coverage and didn't gather along the edges. It didn't gave me any brush strokes, bubbling or unevenness during the application.
I applied one thin layer of Kinetics Solar Gel Top Coat just so you can see before and after results, but let me tell you that this special top coat really makes any other nail polish out there last longer and gives it a super shiny finish. It has the amazing solar gel formula, that will make your nail polish look just like a gel nail polish but without the need of using an UV lamp.
I kept the color on my nails only for 5 days just because I have others waiting to be reviewed, but trust when I say that I felt sorry to remove it. I might not be a fan of red, or red nails but Kinetics One Night Girl nail polish was definitely fun to wear and looked especially classy and elegant on my nails of medium length.
On the nails where I was wearing top coat the color looks just as intense as vibrant, with no chipping and almost no traceable tip wear. Without a top coat applied the color hasn't chipped and shows minor tip wear which for me is norm considering I'm typing on my laptop over 7 hours a day and I'm doing housework as well.
Enjoy more photos…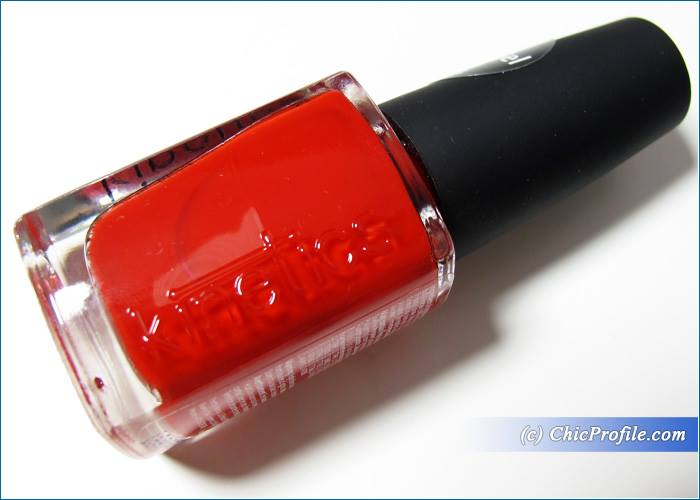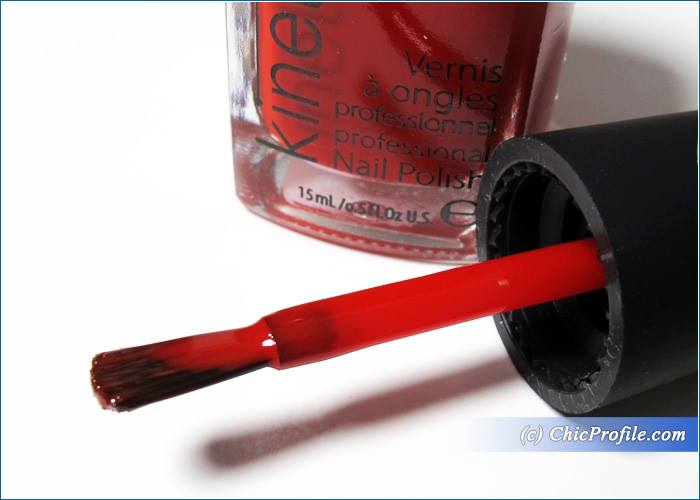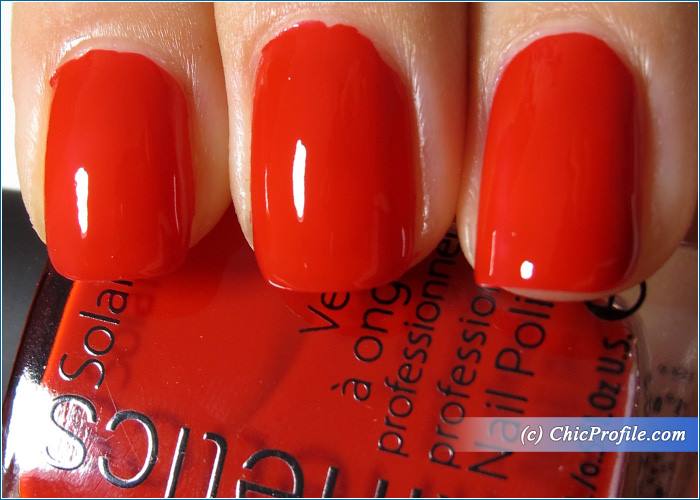 Kinetics One Night Girl Solar Gel Nail Polish – one coat
Kinetics One Night Girl Solar Gel Nail Polish – two coats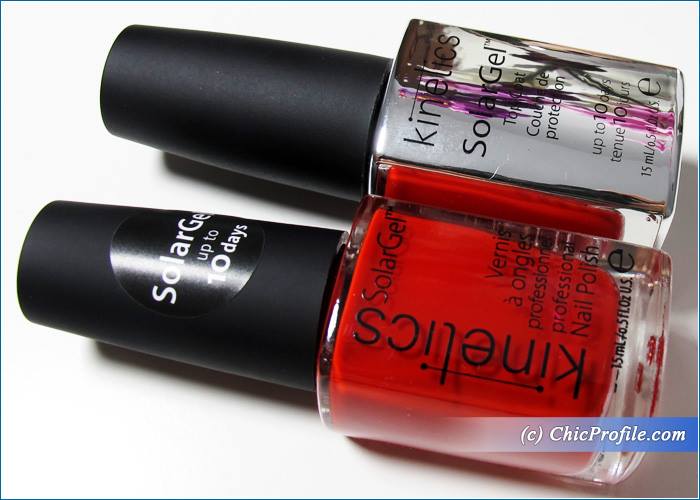 Kinetics One Night Girl Solar Gel Nail Polish & Kinetics Solar Gel Top Coat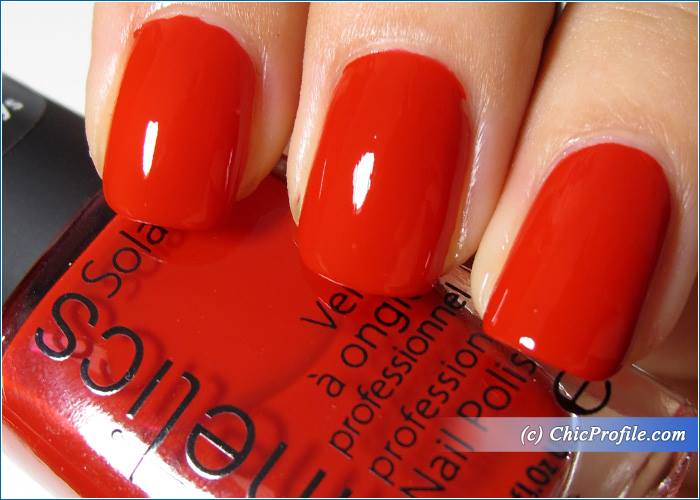 Kinetics One Night Girl Solar Gel Nail Polish – two coats + Solar Gel Top Coat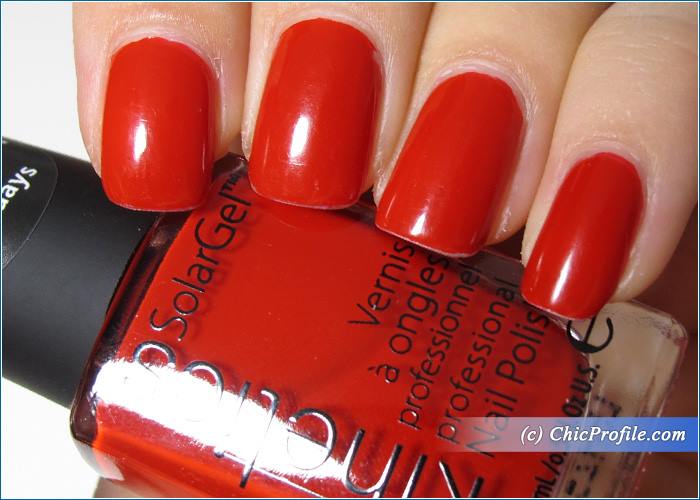 Kinetics One Night Girl Solar Gel Nail Polish – 5 days later (with top coat)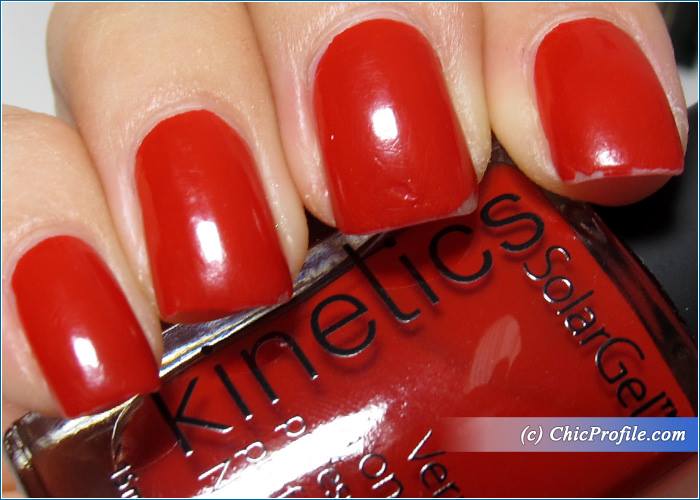 Kinetics One Night Girl Solar Gel Nail Polish – 5 days later (without top coat)