Hello pretties!
It's always a pleasure for me to wear a nail polished signed by Kinetics and if the color is pink, black or purple even better. Earlier this month I was in a mood for a purple nails so Kinetics Lucy in the Sky Nail Polish was the right choice. This season is all about matte color so as I'm not being such a fan of matte lipsticks I thought I would give matte nails a try.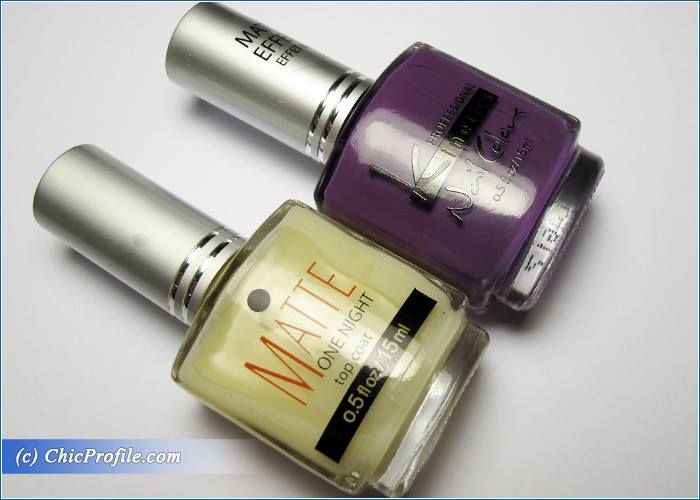 Where to buy:
Now @kineticsnails.com, @margaritabelska.com, @kiriloff.ro
Kinetics Lucy in the Sky Nail Polish (€6.00/ 25.00 Lei/ £3.60 for 15 ml/ 0.5 fl oz) is a medium-dark purple magenta with cool undertones and a soft matte finish. It looks fairly sheer and uneven when it's applied in one coat but with the second coat you will get a full opacity and a rich color.
I like that the finish is a soft matte, not that very harsh matte that some nail polishes have. After I applied the second layer of Kinetics Lucy in the Sky nail polish I thought I will follow-up with Kinetics Matte One Night top coat just on my left hand nails (for the sake of comparing results after a couple of days wear).
The Matte top coat, gave the purple color a lighter appearance and added a soft white veil so it brighten up the color just a little bit.
The application went fairly well, as it in one coat the color looked uneven but the polish glided easily across the nails. The formula is a little bit on the thinner side so that's why I believed it tended to appear just a bit streaky in the beginning but the second layer even-out the color.
After 5 days wear the results are quite impressive as I had no chipping, only very minor tip wear and still a vibrant color.
Enjoy more photos…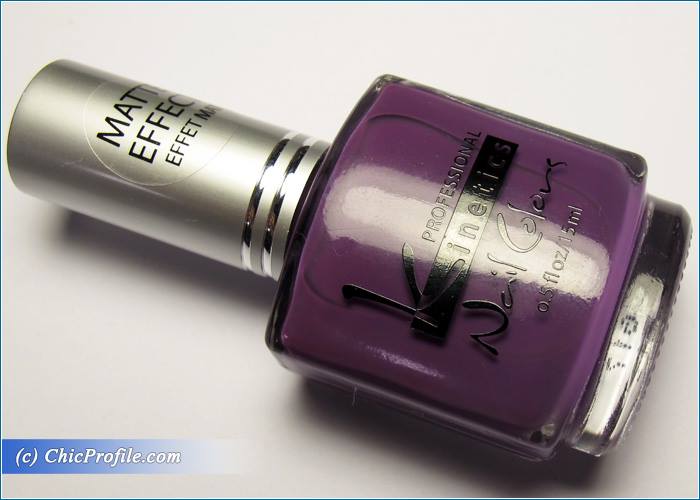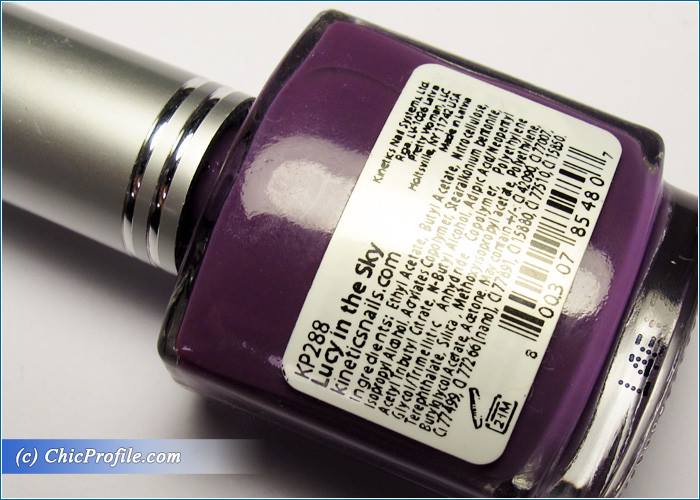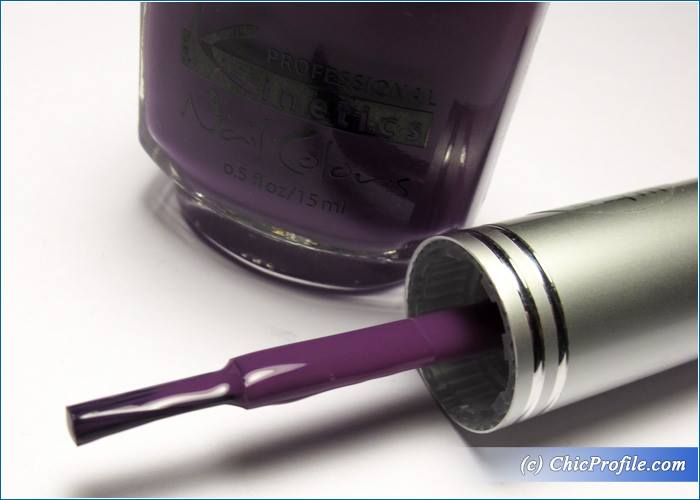 Kinetics Lucy in the Sky Nail Polish Swatch – 1 coat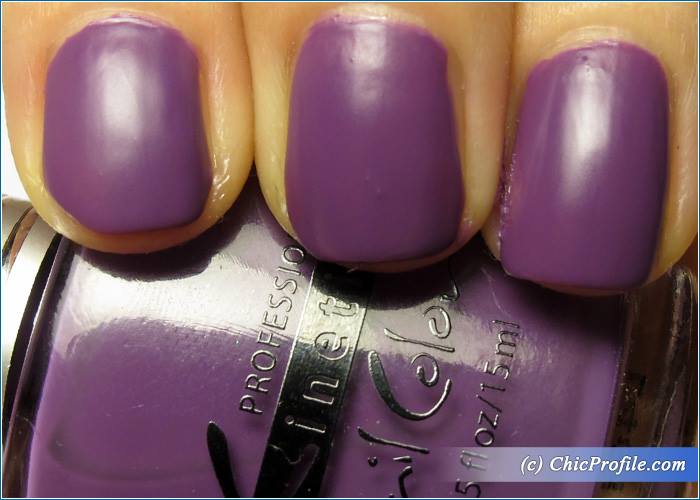 Kinetics Lucy in the Sky Nail Polish Swatch – 2 coats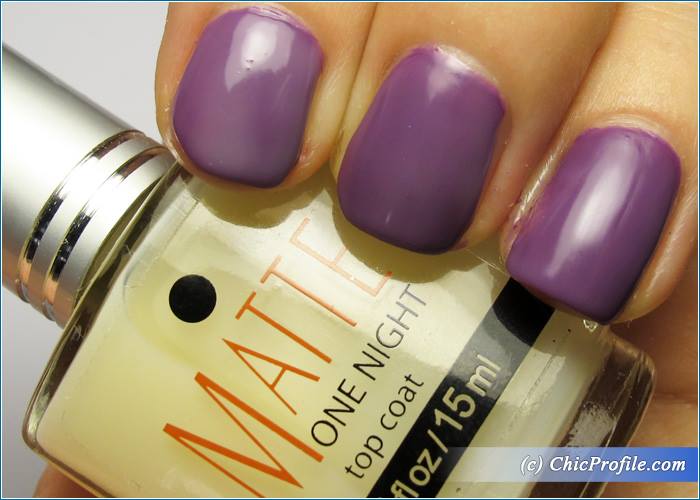 Kinetics Lucy in the Sky Nail Polish Swatch – 2 coats + top coat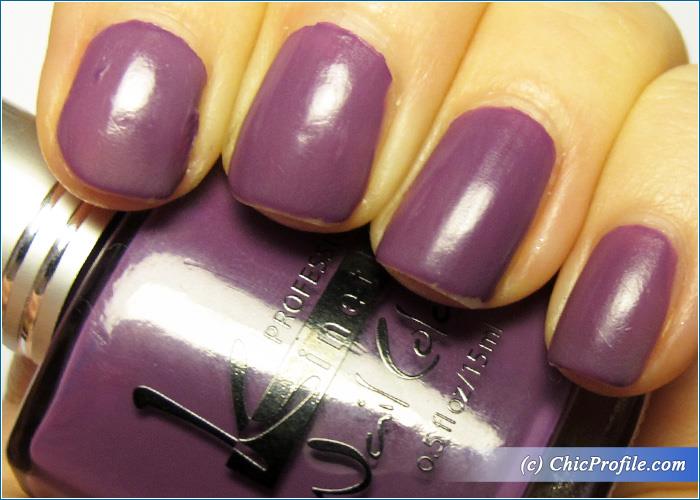 Kinetics Lucy in the Sky Nail Polish Swatch – 5 days later (with top coat)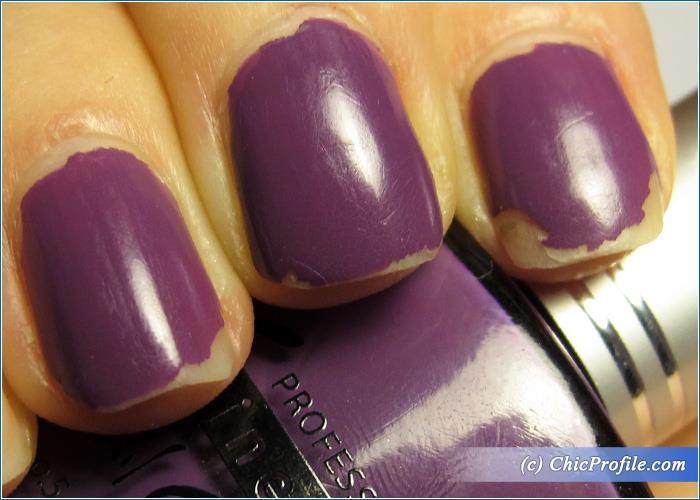 Kinetics Lucy in the Sky Nail Polish Swatch – 5 days later (without top coat)