Hello beauties!
Kinetics Giselle Solar Gel nail polish is one of the lightest shades from Kinetics Rio Summer 2016 Collection (swatches, photos) and a very pretty and casual pink. If you want to see your nails embarrassed by a soft pink hue that will always look fresh and sparkling, Kinetics Giselle may be perfect for you. I do like to wear light or neutrals on my nails mostly when I have longer nails, as I feel these soft colors look so much better. Kinetics Solar Gel is a new formula the brand introduced last year and promises up to 10 days long lasting nail color. Like always I've put this polish to the test of time and you can check out before and after photos right after the jump.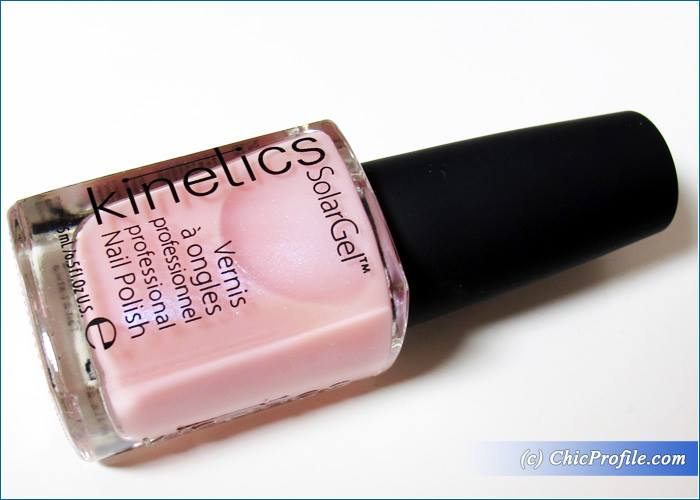 Where to buy:
Now @kineticsnails.com, @margaritabelska.com, @kiriloff.ro
Kinetics Giselle Solar Gel Nail Polish (€6.00/ 25.00 Lei/ £3.60 for 15 ml/ 0.5 fl oz) is a light baby pink with holographic violet and blue reflexes and an intense shine. The color looks semi-sheer when applied in two coats and keeps a translucency that is meant to make your nails look fresh.
From time to time I like a nail polish that is not about full coverage and Kinetics Giselle Solar Gel offers just that. That beautiful translucency makes my nails appear healthy and more natural looking by offering just a light hue of pink while allowing a part of your natural nail color to be exposed.
It has a very well balanced formula, not to thick of too thin and it applies like a charm. It glides on effortlessly across the nails, without dragging, bubbling or pulling around the edges of the nail. It didn't leave any brush strokes behind and you can keep in a single layer if you want, it will look just as beautiful.
In order to add a plus of shine and to make this nail polish longer lasting, I applied one thin coat of Kinetics Solar Gel Top Coat. I absolutely love the effect of this top coat every time. It doesn't just give that beautiful extra shine and glossiness to any nail polish but when I apply a glitter nail polish it also smooths  out the texture.
I see Kinetics Giselle Solar Gel Nail Polish giving me that innocent look, a color that for me means purity, a pink day and just a feeling of endless cuteness. I would see this shade very appropriate for a pink french manicure, something different than your casual french nails but not a color that will overdue the effect.
Brides to be will surely find this color appropriate, just a fine touch of holographic effect while keeping your nails in an innocent pink hue.
Now let's see how this nail polish behaved after 9 days wear. On the nails where I've been wearing the Solar Gel Top Coat the color is still on, no fading and keeps a natural shiny appearance. It shows minor tip wear but is visible the polish needs to be removed before it chips. I think 9 days is a second record for me (I had another Kinetics nail polish that lasted admirably on my nails for 10 days – the old formula actually) and I can't be harsh on this nail polish since I've done dishes every day and house chores. I'm not afraid to get my nails involved in cleaning, no matter what nail color am I wearing. Did I mention I'm busting my nails at the laptop everyday for more than 8 hours? 🙂
Well on the other nails where I haven't applied Solar Gel Top Coat the difference is pretty big. The results are not only a chipped polish but my nails were starting to exfoliate as well (I told you I'm doing house chores daily). So this is why I think using the amazing Kinetics Solar Gel Top Coat makes such a huge difference. It keeps my nails from chipping and exfoliating, and gives them a healthier look.
Enjoy more photos…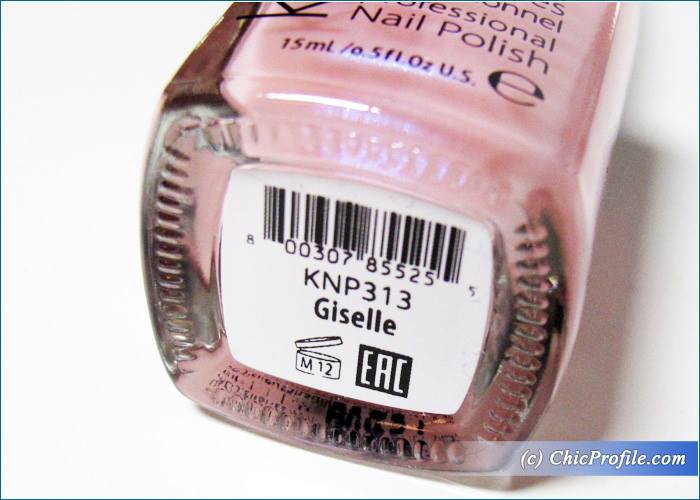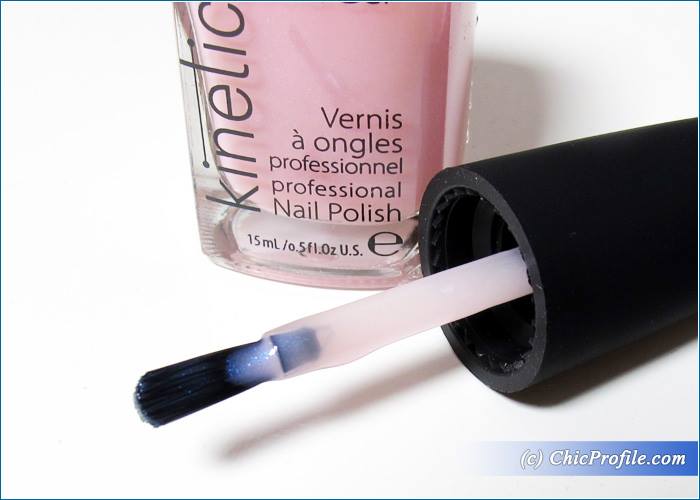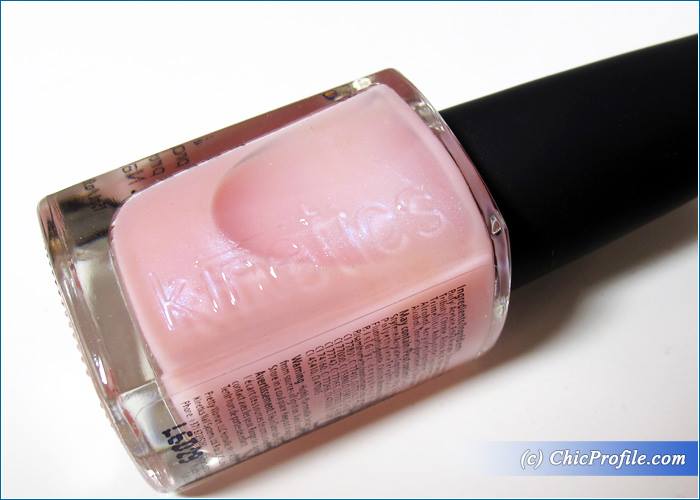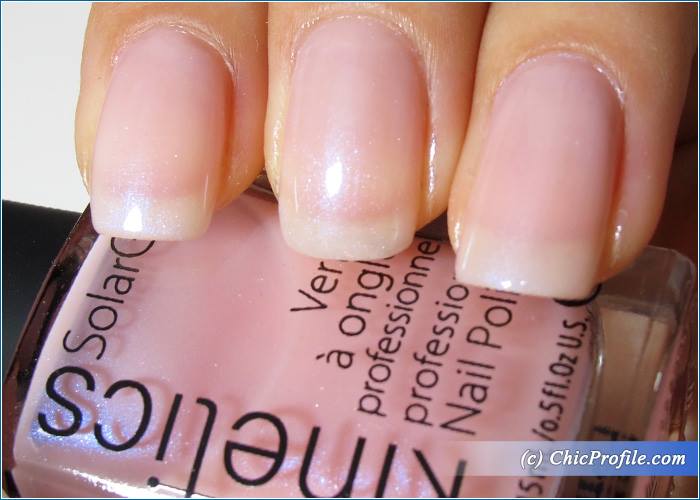 Kinetics Giselle Solar Gel Nail Polish Swatch – one coat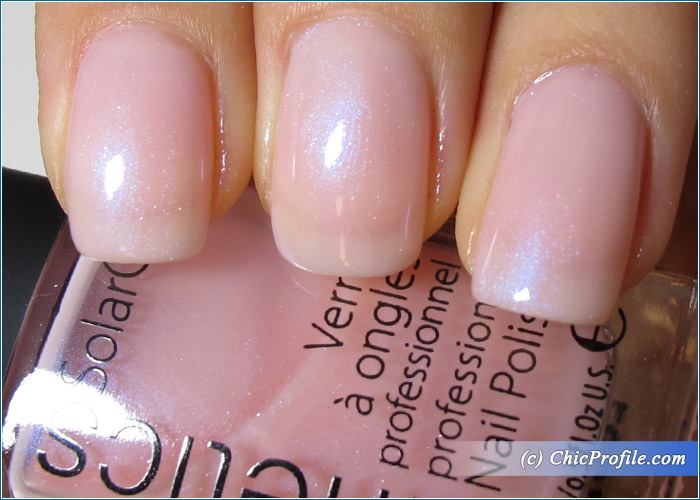 Kinetics Giselle Solar Gel Nail Polish Swatch – two coats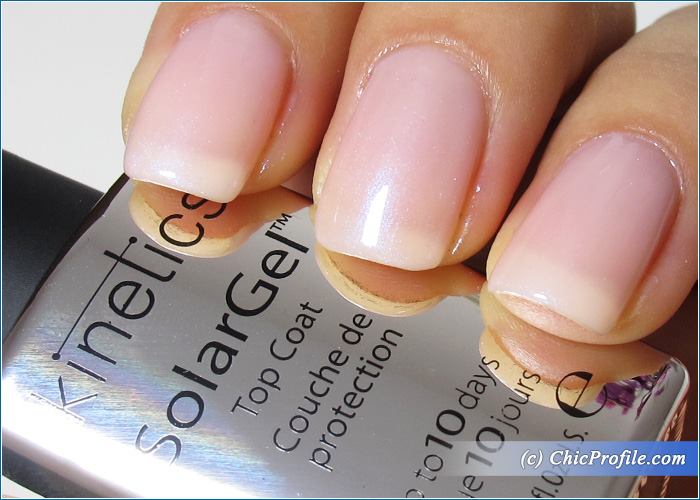 Kinetics Giselle Solar Gel Nail Polish Swatch – two coats + Solar Gel Top Coat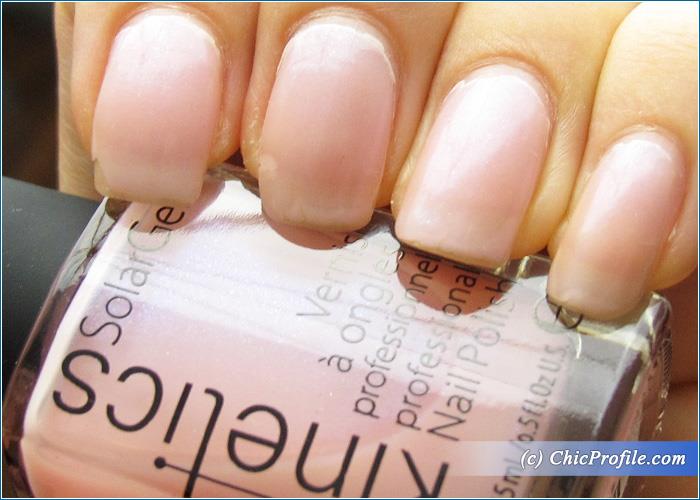 Kinetics Giselle Solar Gel Nail Polish Swatch – 9 Days Later (with Top Coat)
Kinetics Giselle Solar Gel Nail Polish Swatch – 9 Days Later (without Top Coat)