Hello sweeties!
One of the sweetest shades for spring 2015 is Kinetics Frozen Kiss nail polish, a gorgeous pastel which is part of Kinetics Penguin Galaxy (info, photos, swatches). I've tested and worn this color a few weeks ago, right at the beginning of spring and is the kind of nail polish color that looks soft, very day time appropriate and looks almost natural if you have a light skin.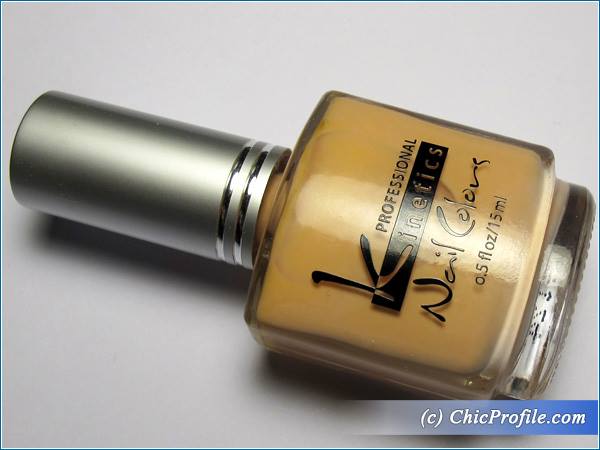 Availability
Now @kineticsnails.com, @margaritabelska.com, @kiriloff.ro
Kinetics Frozen Kiss nail polish (€6.00/ 25.00 Lei/ £3.60 for 15 ml/ 0.5 fl oz) is a very light rosy vanilla beige with cool undertones and a shiny finish. It has a creamy formula but it's so light and liquidy that is more on the watery side and even though the application might seem easy in the beginning the color is not fully opaque in two coats.
Due to its thin consistency the application was not pure perfection and in one coat the color looks uneven and a bit streaky while in two coats it tends to be almost opaque and has a nice glossy finish. During the application the polish pooled a bit at the ends but without bubbling. This sweet pastel nail polish tends to look better after I've applied a thin layer of top coat and my preference for this was Orly 3-in-1 top coat.
I love the way Kinetics Frozen Kiss nail polish makes my nails ready for spring and gives them a soft, pastel and luminous appearance as this color looks so natural and fresh in combination with a light skin.
I've been wearing and testing this spring nail polish for 5 days and the results speak for themselves in the photos bellow. On my left hand where I've applied top coat the polish chipped at the ends, while the color still looks opaque but more coral than natural. Without a top coat you can see the results on my right hand nails where the polish chipped considerably and the color looks a bit mattified but that's due to soap and hand lotions.
Enjoy more photos…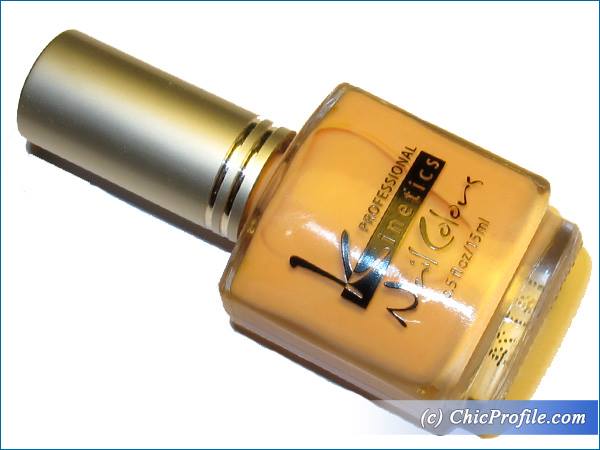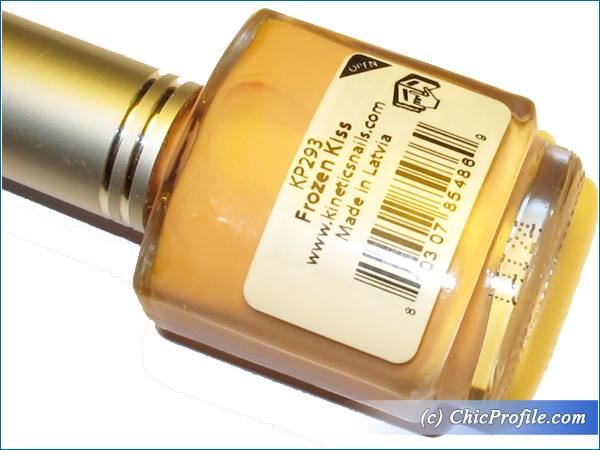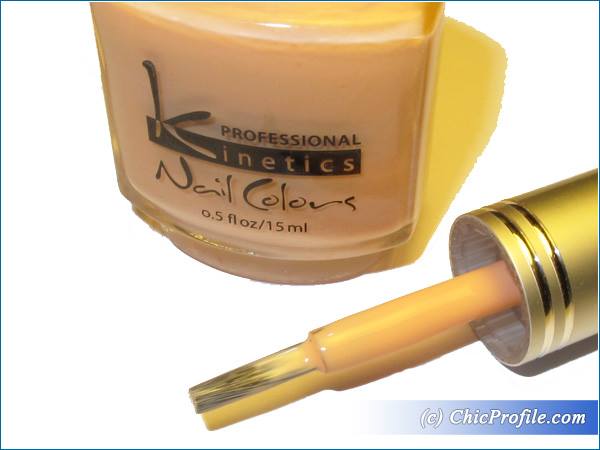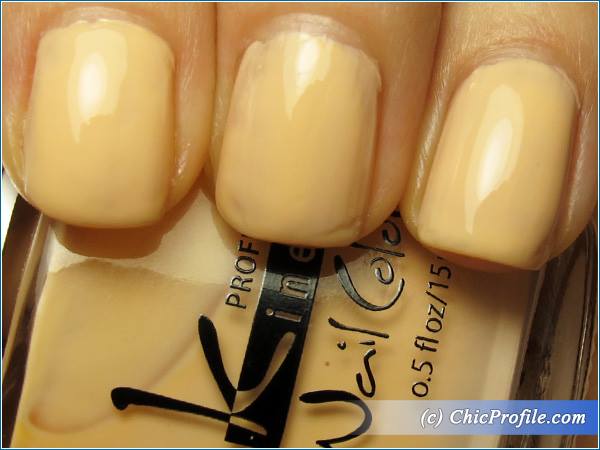 Kinetics Frozen Kiss Nail Polish Swatch – one coat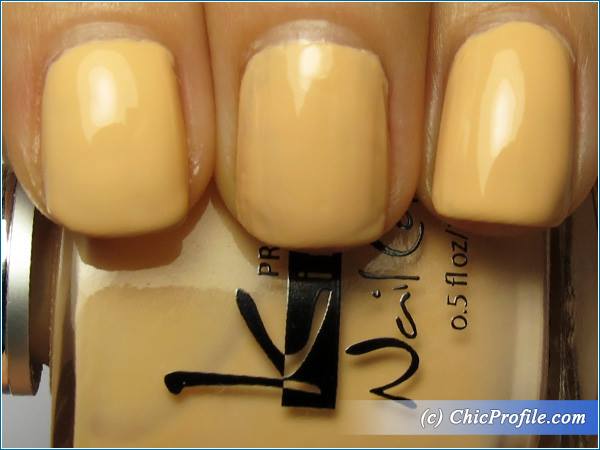 Kinetics Frozen Kiss Nail Polish Swatch – two coats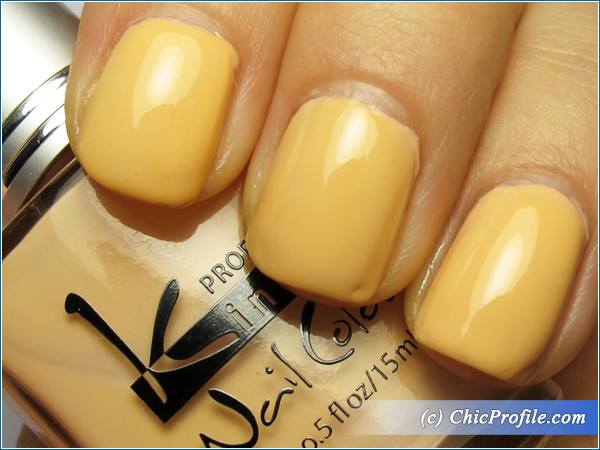 Kinetics Frozen Kiss Nail Polish Swatch – two coats + top coat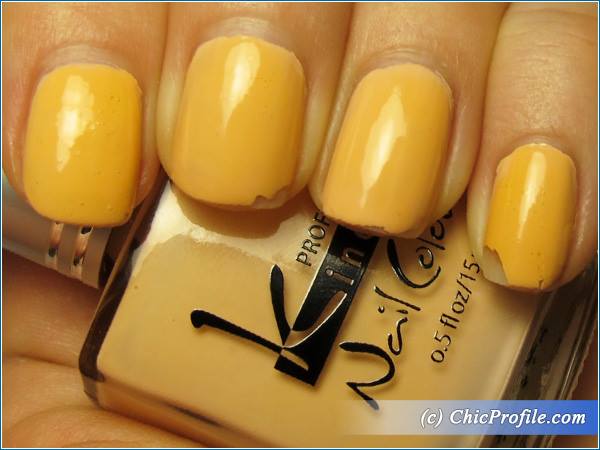 Kinetics Frozen Kiss Nail Polish Swatch – 5 days later (with top coat)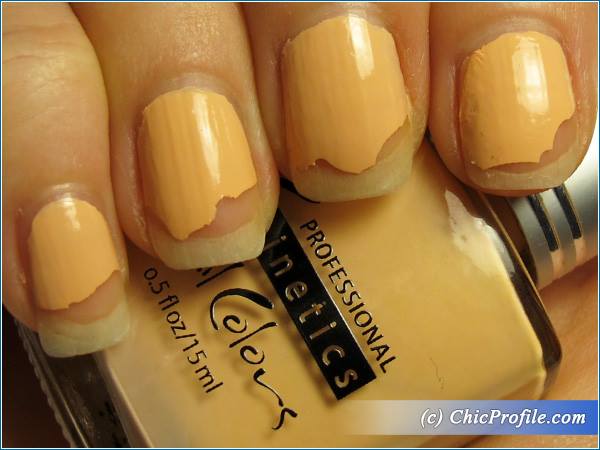 Kinetics Frozen Kiss Nail Polish Swatch – 5 days later (without top coat)