Hello beauties!
Makeup Academy Out There Plumping Lip Gloss in Pin Up Pink is a very cute and vibrant pink shade that I bought a while ago along with other MUA products. Because I'm just addicted to lip glosses and I usually try to finish a couple of them before testing new ones I just gave this beautiful Pin Up Pink lip gloss a try the other day. Who doesn't like a cheap makeup deal and as we now MUA is a very loved drugstore brand so I also bought some eyeshadow palettes along with lip glosses and lipsticks.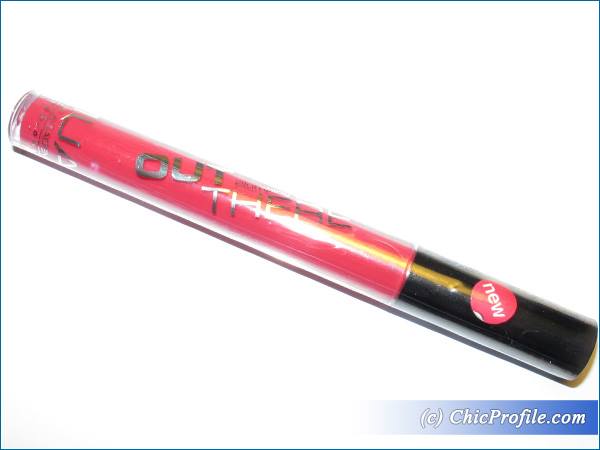 Availability
International and UK – @muastore.co.uk, @superdrug.com
MUA Pin Up Pink Plumping Lip Gloss (£2.00) is a blue-based medium raspberry pink with a super glossy finish. It's an intense and bright pink that changes the lip color but somehow it still manage to give some translucency and not be fully opaque on the lips. This is the perfect shade for anyone who loves a pop of pink on their lips and appreciate a super glossy finish that also gives the appearance of fuller bigger lips.
The formula is light, glides easily and evenly across the lips without emphasizing lip lines. It takes a few application to build up the color to a more opaque coverage and that long doe-footed applicator doesn't allow a precise application. It doesn't feel sticky or tacky but that plumping sensation is just not very comfortable and easy to take.
This is described as a lip gloss with plumping properties which suppose to make your lips appear fuller so I expected to experience a tingling sensation within the first couple of minutes after I've applied the product. At first the tingling was bearable even though I didn't noticed any change in my lips appearance but within minutes that sensation turned into stinging and somehow burning and it felt really uncomfortable. That took only 10 minutes and after that everything went back to normal but I still didn't see any plumping effect, honestly.
Like all MUA Out There Plumping Lip Glosses this one also comes in a long transparent plastic tube sealed with a plastic foil that guarantees it hasn't been open before. It has a plastic black cap and a very long doe-footed applicator which is not very easy to work with and doesn't give you a precise lip gloss application. I really don't understand the need of such a long applicator but that's just my opinion.
I had around 3 hours wear with this formula without drinking or eating, otherwise this color will get erased pretty quickly from my lips. Considering this is a drugstore lip gloss  and the price that comes with it, I would say it's worth giving it a try if you are sure you can stand that tingling sensation. Perhaps I might be to sensitive to plumping lip glosses but I know I've experienced the same sensation only with MUA Out There Plumping lip glosses (I bought 3 or 4 shades a while ago) and not with other similar products.
Enjoy more photos…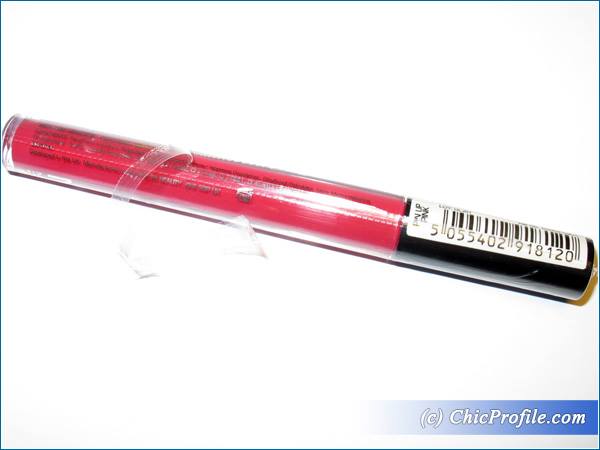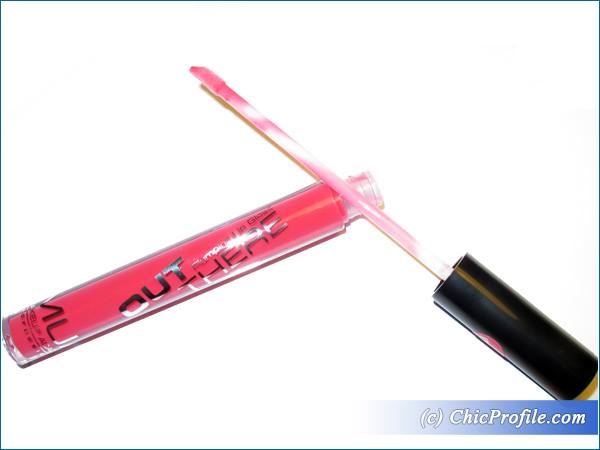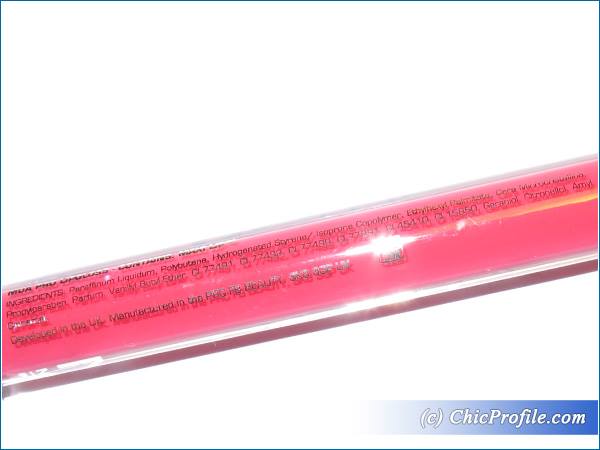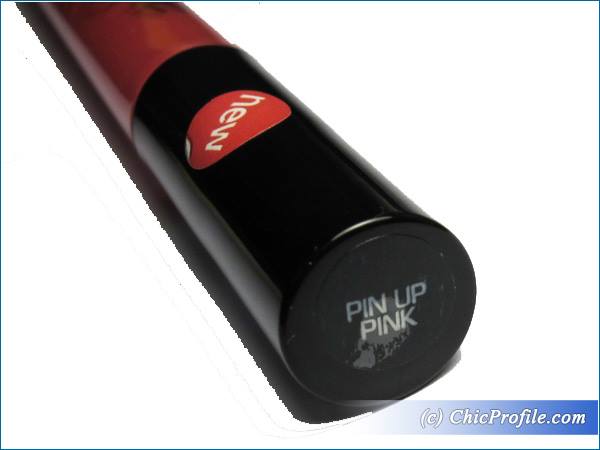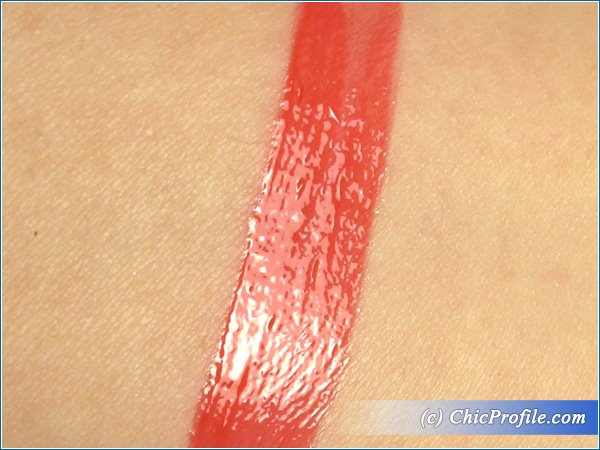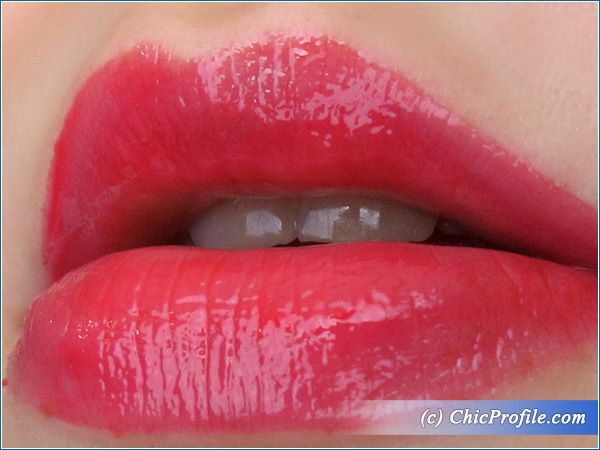 LEFT: Bare lips – RIGHT: Wearing MUA Pin Up Pink Plumping Lip Gloss Swatch