Hello beauties!
This beautiful Clinique Aromatics in White Eye Palette has popped up recently at Selfridges and until now I haven't seen it available anywhere else. I'm hoping this new Clinique six eyeshadow palette for spring 2015 will soon hit counters in the rest of Europe or US as the warm selections of nudes, gray and amber shades make it truly desirable. If you are interested there are already reviews and swatches out there that prove these colors are intense and pigmented and I would definitely imagine a classy makeup look, something nude or day appropriate which can be paired with any of the new Clinique Pop Lip Colors (info, photos).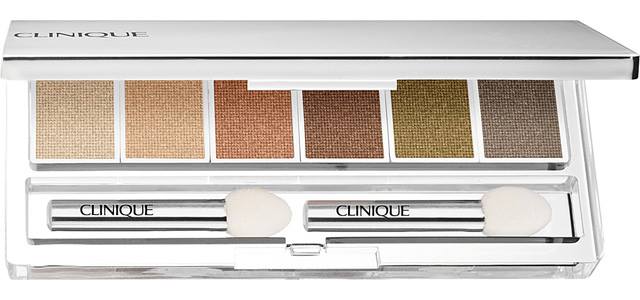 Availability
UK Launch Date – now at Selfridges and online @selfridges.com
Clinique Aromatics in White Eye Palette – New – £30.00
There's surprising dimension in white…pure and refined, aglow with warmth. With its confident interplay of serene woods, transparent petals and warm gray amber notes, Clinique's new Aromatics in White eye palette celebrates this complexity—and leaves a long trail of intrigue.