Hello pretties!
Jill Stuart new summer 2016 Relax Body Care Collection is launching next week in a limited edition. Apart from the two new products that I wanna talk to you about, I also want to reveal the new Jill Stuart Translucent Honey Powder.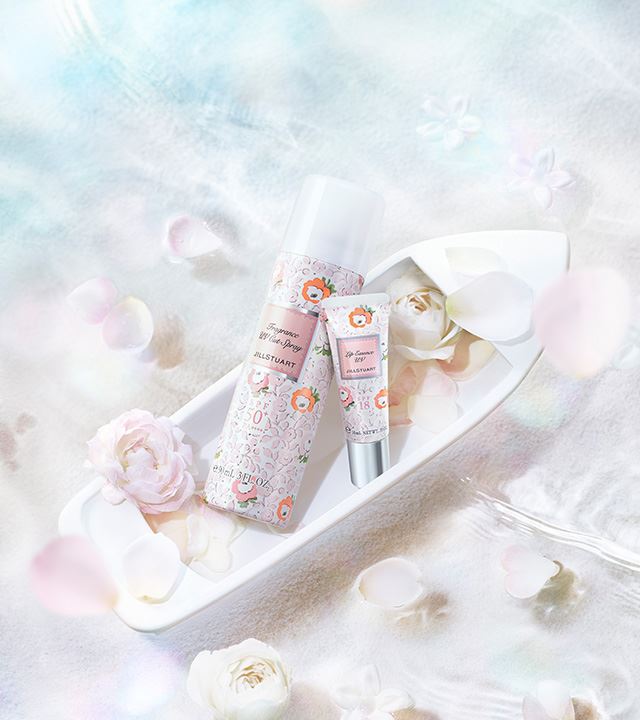 Mornings, as you awaken from slumber,  and those moments spent in contemplation of yourself. Bring sweet reverberations to everything;  all that you touch, all that you wear,  the very air that fills the space around you.
Because you wish to be smooth and cute, even beneath the summer sun.  UV care with a gentle fragrance, providing rich moisture along with beauty essence from flowers and fruit. White and pink flowers, along with the lily's that JILL so loves.  A white floral fragrance that blends them all meltingly together. While bringing a comfortable fragrance to delicate skin, hair and lips, gently, so gently, protects you from dryness and UV rays.
Availability
Asia Launch Date – 3 June 2016
Jill Stuart Relax Body Care 2016 Collection
Jill Stuart Translucent Honey Powder SPF 20
o1 Natural (No Pearl)
02 Cool tones of pink, blue, white (No Pearl)
03 Rosy Pink Tone (Limited Edition)
Jill Stuart Fragrance UV Cut Spray SPF 50 – Limited Edition
A single spray affords a veil of fragrance. UV cut spray that protects your skin and hair from dryness and UV rays. It can be used on your entire body from head to toes.
Beauty essences: Moisturizers: Rose honey, Orange honey, Lavender honey, Star fruit extract, Madonna lily root extract, Peony extract, hydrolyzed silk, Evening primrose extract, Shea butter.
Jill Stuart Lip Essence UV SPF 18 – Limited Edition
A hint of color across full lips. Lip essence that protects from dryness and UV rays.
Product features:
Spreads so smoothly and easily. Lip essence that brings you lustrous lips, so full and plump you'll just want to lose yourself in them.
An understated natural color, creating a bright and cute impression.
Gently envelops your lips, so prone to dryness and vertical wrinkles, with soothing moisture, while protecting them from dryness and UV rays. SPF18
Formulated with a careful balance of oils. Spreads smoothly for close coverage of the lips. A non-sticky, smooth and close fitting veil holds in moisture and does not let it escape.
Moisturizers such as evening primrose extract provide moisture and leave your lips highly translucent.
Can be applied to your lips directly from the tube. No need to get your fingers dirty, and can be used anywhere and at any time.
White Floral fragrance, leading you into a refreshed and relaxed mood.
Beauty essences:
Moisturizers: Rose honey, Orange honey, Lavender honey, Star fruit extract, Madonna lily root extract, Peony extract, hydrolyzed silk, Evening primrose extract, Shea butter
Enjoy more photos…