Hello sweeties!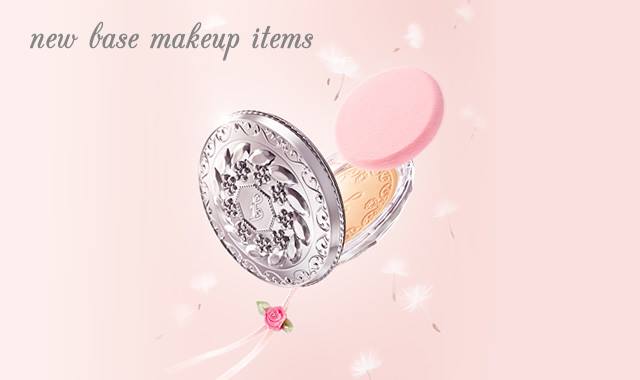 Meet the new Jill Stuart Base Makeup Collection for fall 2014 which features two new types of products that will help you achieve a natural and flawless makeup.
Carried on a gentle breeze, dandelion fluff dances softly past your cheek. Thin veil foundation with an airy feeling of liberation, of though you might fly high up in the sky, has now evolved to become even more beautiful.
Sliding it across your skin gives the sensation of enveloping yourself in gentle kindness. Blends in with melting closeness, giving you the comfort of bareness, enveloping your heard and bringing you true happiness.
Along with a gentle smile, you'll find charming, pure skin that you just have to touch. A sheer veil conceals you in a secret place, where you can truly be yourself… Obtain skin that remains flawless without end.
Availability
Japan Launch Date – 5 September 2014
International Launch Date – September 2014
Jill Stuart New Base Makeup Fall 2014 Collection
Fluffy Silk Powder Foundation SPF 15 – New
It contains moisturizing ingredients like Rosemary extract, Lavender oil, Avocado oil.
Shades:
101 Liner – bright ochre
202 Ivory – bright, reddish ochre
103 Nude – standard ochre
204 Sand – reddish ochre
105 Tan – suntanned skin
Powder Puff
Supplied powder puff that is soft and gentle on the skin. Replacement powder puffs, sold separately, come only in white.
Secret Control – Limited Edition
Naked makeup with additional presence and sparkle. Limited edition highlights, like a brilliant veil.
06 Radiant Effector – For those who want to make their skin more gorgeous with a delicate sparkle
Enjoy more photos…