Hello beauties!
Jill Stuart Natural Pure Oil is a new product joining in for fall 2016. This one is perfect to be used when you feel your skin dry or you simply just want to relax. It's a multi-purpose beauty oil that you can use around your eyes, on your lips and fingertips.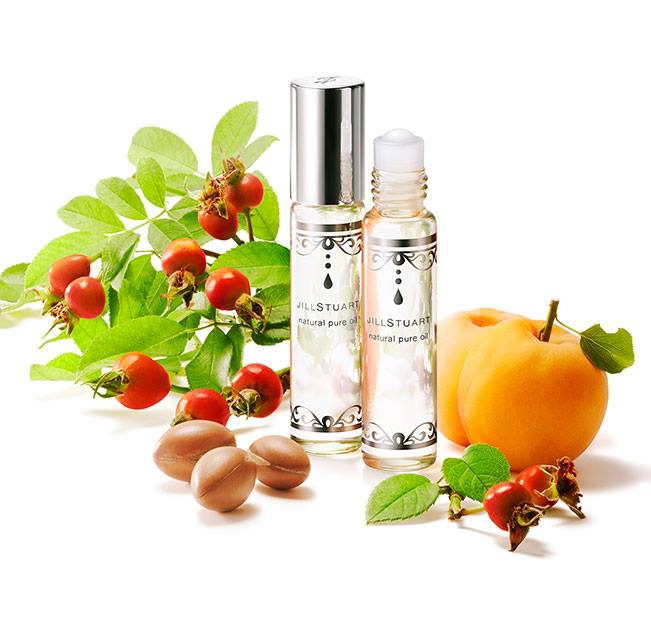 When you feel concerns about dryness, or when you want to relax. Anytime, anyplace, and anywhere you need it. Being a small roll-on type means you can keep it close, like a good luck charm, at all times. The arrival of natural pure oil, formulated from 98% natural oils. 12 types of natural oil, carefully selected by Jill Stuart. The five base oils are jojoba seed oil, meadowfoam oil, macadamia nut oil, rice bran oil and olive fruit oil. These are then joined by a rich formulation of seven further oils; argane oil, peach kernel oil, camellia oil, virgin coconut oil, sweet almond oil, apricot oil and rosehip oil. A blend of carefully selected oils in an absolute perfect balance, establishing both the richness of oil and lightness while easily blending in. With a gentle sensation, as though melting right into your skin, brings full and soft skin to such areas as around your eyes, mouth and fingertips.
Availability
International Launch Date – 2 September 2016
Japan Launch Date – September 2016
Jill Stuart Natural Pure Oil – New & Permanent – 10 ml
Emollient agents:
Argane oil (emollient)
Virgin coconut oil (emollient)
Sweet almond oil (emollient)
Apricot oil (emollient)
Peach kernel oil (emollient)
Camellia Oil (emollient)
Rosehip oil (emollient)
FACE
Gently work the oil into any areas where your skin is itchy or with a tendency for dryness. Massage it in to leave a refreshed impression. Use prior to applying makeup to keep dryness at bay throughout the day.
HANDS
Massage into the gaps between your fingers and the back of your hands. It can also be spread across your palms and used like a hand cream.
NAILS
Apply a small amount to your cuticles and massage it in. For moisturized, healthy nails.
LIPS
Use at any time you are concerned about dryness, before applying lip cream or after using lip makeup such as lipstick. Brings you smooth and lustrous lips.
RETOUCHING MAKEUP
Can be used at any time during the day, whenever you feel concern about dryness, and also to touch-up your makeup. Take a small volume on your fingertip and gently tap it into the desired area.