Hello pretties!
I always thought that Jill Stuart Mix Blush Compacts is one of the cutest blushes a girl can have in her makeup collection. Not only the packaging is so girly-girl (some may not appreciate that) but the combination of colors is always impressive. This season Jill Stuart launches four new blush color combinations in rosy, peachy and nude tones, just a joy to the eyes. Along with the new blushes there will be also coming Surprise Love Hand Creams recommended as ideal gifts. Keep on reading for more details!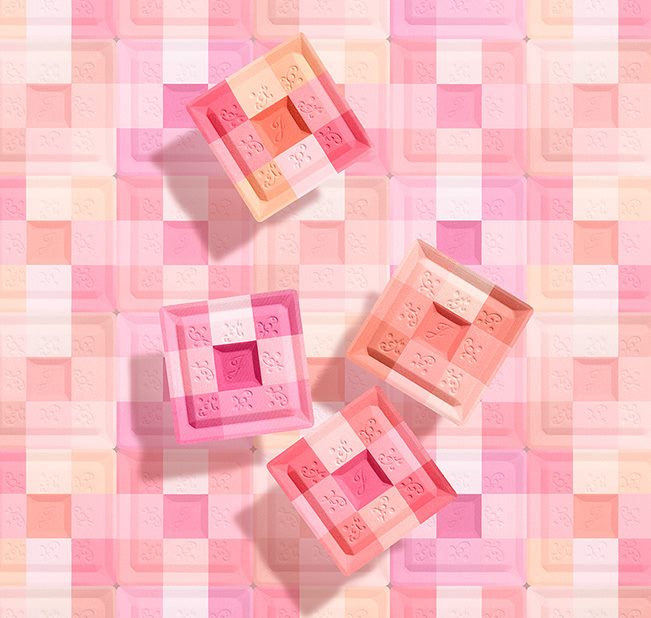 Mix Blush Compact More Colors, the exciting JILL STUART item that brings you even more freedom to enjoy mixing a whole range of colors, now returns as a regular product. Six hues arranged in nine blocks retain the pure, flushed feeling that appears to well up from within your skin and the brilliantly foggy finish, while providing rich and full color that you can mix into a whole new range of subtle hues. In fact, there are more than 20 combinations on offer! Match your mood or your outfit and enjoy your own daily parade of mixed colors.
Availability
Japan Launch Date – 7 October 2016
Jill Stuart Mix Blush Compact – New Shades
16 Believe in Love – blue-based pink
18 Sunny Smile – coral pink
19 Love & Happiness – pinkish orange
20 Creamy Chiffon – beige pink
Surprise Love Hand Cream – Limited Edition
These new hand creams were conceived as the perfect gift since each product has a different scent with a specific signification. You can choose the fruity chamomile scent to express gratitude and offer "many thanks" to someone you know, celebrate a special occasion and wish "happy wishes" with the floral orange accords, or send hugs to your mom with the sweet floral and jasmine accords.
Enjoy more photos…