Hello cuties!
We get to see a sneak peek of the adorable Jill Stuart Christmas 2015 Coffret thanks to Tomoichi who tweeted the photo bellow an hour ago. As always Jill Stuart Holiday makeup sets and collections are absolutely adorable and this year it seems like we'll have a Jill Stuart Destiny Closet Holiday 2015 Collection which includes the coffret bellow and hopefully some more limited edition beauty items.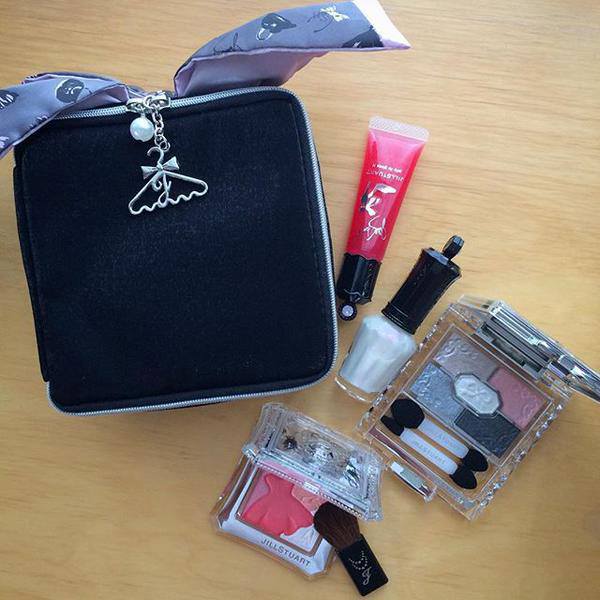 Availability
Japan Launch Date – 6 November 2015
The collection includes a vanity pouch with a big purple cute ribbon that hosts a five color eyeshadow quad, a rosy red lip gloss, a white silver nail polish and a super cute rose blush whit a dress pattern. The entire collection will be available in a limited edition and I can't wait to see more of it.
I'll keep you informed once I'll know more as I believe this will be the cutest Christmas 2015 makeup collection. Don't you agree?