Hello beauties!
Isadora Autumn Legends Collection for Fall 2017 breathes life into more luxury! The collection is characterized by individuality. From deep red for lips to rust-red eyeshadows the next season is all about strong colors. You see a variety of red shades which are complemented by luxurious materials such as velvet, artificial fur, chiffon and silk as well as statement jewelry. The 70s and 80s are back again. The Autumn Legends look is all about a legendary, luxurious appearance!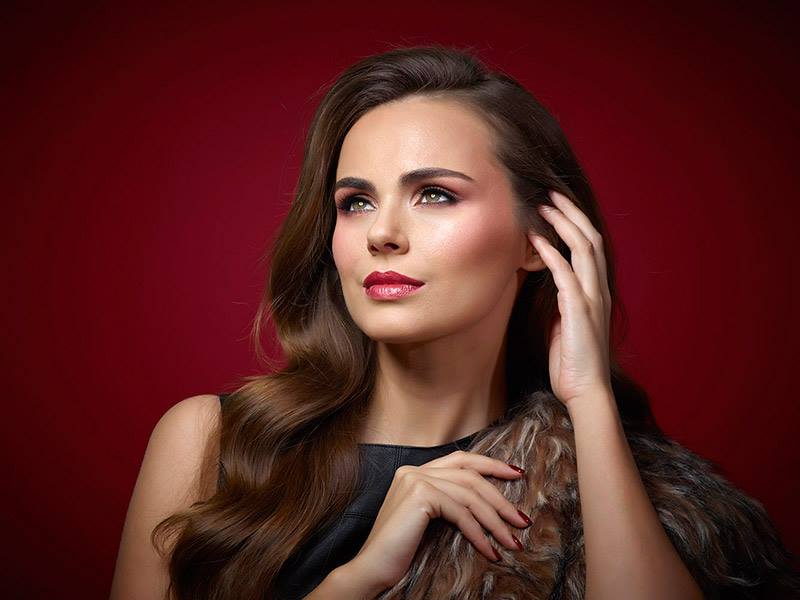 Availability
UK Launch Date – mid August on FeelUnique
International Launch Date – August 2017 at Douglas Perfumeries
Germany Launch Date – Now at Douglas.de
Isadora Autumn Legends Fall 2017 Collection
Blush & Glow Draping Wheel – €29.99
The Blush & Glow draping wheel is a simple draping tool  and includes a wide range of  blushes to give the face a subtle and fresh color touch and highlight the benefits.  The palette contains four blushes in peachy, coral and a rosy shades in matte and shimmer finishes.
The extra champagne-colored highlighter is perfect for concealing or for an extra glow.
Eye Shadow Quartet – €18.99
12 Smoky Velvet
13 Autumn Legends
Liquid Lip Cream – €12.99 for 3.5 ml

A creamy, light and fluid lipstick that  slips pleasantly on the lips. The creamy texture gives  a comfortable feeling on the lips. Combines the
liquid lightness of a gloss with the strong color of a lipstick.
06 Berry Brown
14 Loving Red
17 Red Legend
18 Brunette
Lip Desire Sculpting Lipstick – €14.99
73 Vintage Rose
28 Bare Beige
Sculpting Lip Liner Waterproof – €10.99
Big Bold Extreme Mascara – €14.99
Sculpting Brow Pen Waterproof with Brush – €14.99
Wonder Nail – €8.99
560 Vintage Rose
561 Red Legend
562 Ruby Velvet
Face Sculptor Brush – €13.99
Enjoy more photos…