Hello beauties!
Illamasqua presents its newest spring 2016 collection Metamorph, which is inspired by the changes in the seasons. I was actually pretty curios and waiting for new about the upcoming Illamasqua Spring 2016 makeup collection as I didn't expect to see such a late release. The new palette seems more like an autumnal eyeshadow palette rather that something I would see myself using for spring but I guess nudes are always welcome.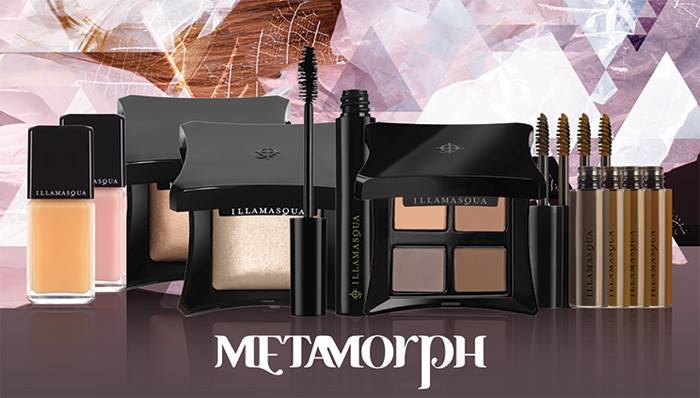 Availability
UK Launch Date – 21 April 2016 at Selfrigdes and online @illamasqua.com
Illamasqua Metamorph Spring 2016 Collection
Illamasqua Beyond Powders – New – £32.00
OMG – sparkling champagne
Epic – warm bronze
Brow Build – New – £18.50
Amplify – deep slate grey,
Thrive – medium brown,
Flow – warm brown, and
Rise – soft beige
Vital Eyeshadow Palette – £34.00
Bubbles – warm peach,
Envision – warm brown,
Drop – deep mid brown, and
Trace – cool grey brown
Masquara Gain – £20.00
A new volumizing, lengthening and defining mascara.
Nail Veil – £14.40
Breathe – pale pink, and
Bamboo – pale peach.
Enjoy more photos…