Hello pretties!
It's about time to unveil more of the beauty products I bought since I moved to London. Huda Beauty Muse, Wifey Liquid Matte Lipsticks were my first choice when I passed by the counter. I'm still growing my Huda Beauty makeup collection but I'm so lazy when it comes to reviewing products. I got the new Huda Beauty Desert Dusk Palette right on the day it launched and I still didn't find the time to review it. I have to step up my game and start reviewing more of the products that I'm currently using. I'm busy most times with beauty news as I want to keep you guys updated on the upcoming launches.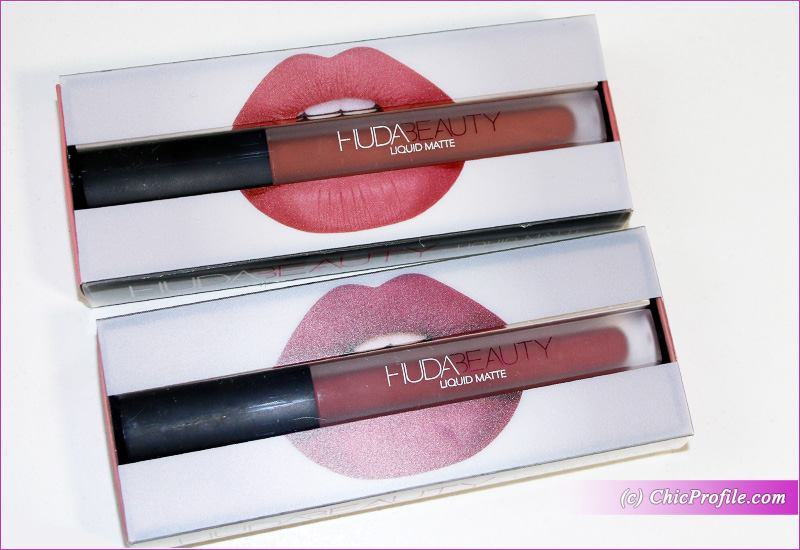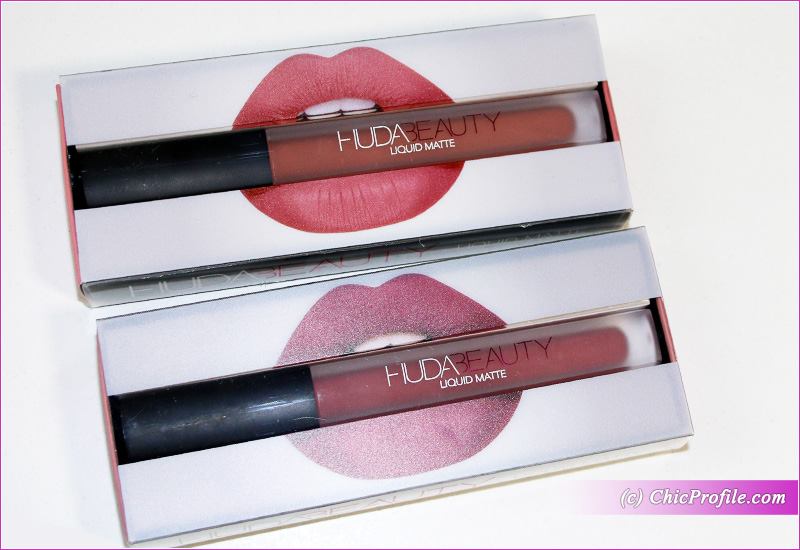 Where to buy:
U.S. – Now at Sephora
UK – Now at Selfridges, Harrods
France – Now at Sephora
Huda Beauty Muse Liquid Matte ($20.00 / £18.00 / €21.95 for 5 ml / 0.17 oz) is described as an elegant, muted rose. I see medium, violet-muted-rose with cool undertones and a matte finish. It has an intense color pay-off, truly opaque on the lips. The color is rich and the finish is matte but comfortable to wear. I often replaced my nude lipstick with Muse, as it is such an elegant shade. It's simply a different kind of nude, not flat, not boring.
Huda Beauty Wifey Liquid Matte ($20.00 / £18.00 / €21.95 for 5 ml / 0.17 oz) is described as delicate pinkish nude. I see a light-medium nude with warm, pink undertones and a matte finish. This shade is rich, highly pigmented and delivers opaque coverage. This is a classic nude for me, one I'd pair with a smoky eye or natural makeup.
Huda Beauty Liquid Matte Lipsticks Review
Both shades have the same comfortable texture, without drying out the lips. Huda Kattan says the formula is infused with antioxidants and an exclusive complex to help maintain the lips hydration. I have to say that the formula is very forgiving with my lips, which are very picky when it comes to matte finishes.
The consistency is thin and fluid, but the color spreads well across the lips. They both dry down pretty fast to a matte finish, but I still had enough time to work out the color. I have to say that the formula does sink a little bit into lip lines, even though I moisturized my lips prior application. It doesn't give you that dryness sensation but it does emphasizes lip lines a bit. Well you can't get a true matte without any complains, and at least the formula is comfortable to wear.
What I did noticed is that even after the shades dried down, they felt a bit tacky for a few hours. The best part is that the color didn't budge, well at least until I started to have a drink or eat something. I wouldn't say they are transfer-proof as it did transfer to the glass. Once I had a meal the color kinda started to break down and faded completely from the center of my lips. If I eat something greasy than for sure I can't count on a long lasting color.
The formula has a sweet vanilla scent, slightly noticeable when worn. For both shades I got a bit around five hours wear with a slightly drying sensation.
I applied a lip balm to restore the moisture, after that but I wouldn't say that my lips were very dry. It's a good matte formula in the end, feels lightweight and all but still the smallest dryness sensation is there.
SHOP THIS POST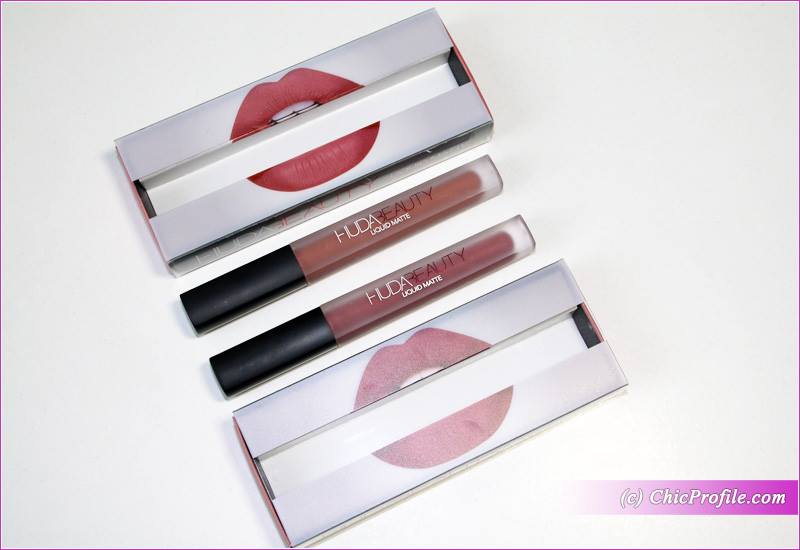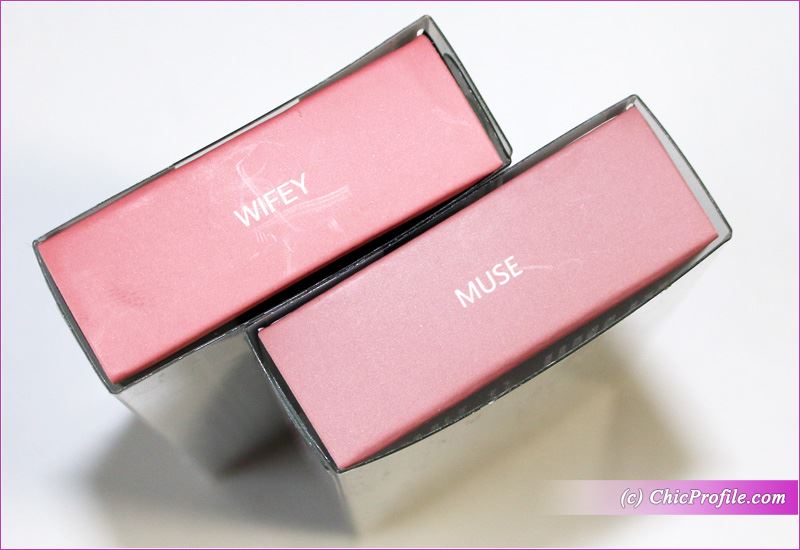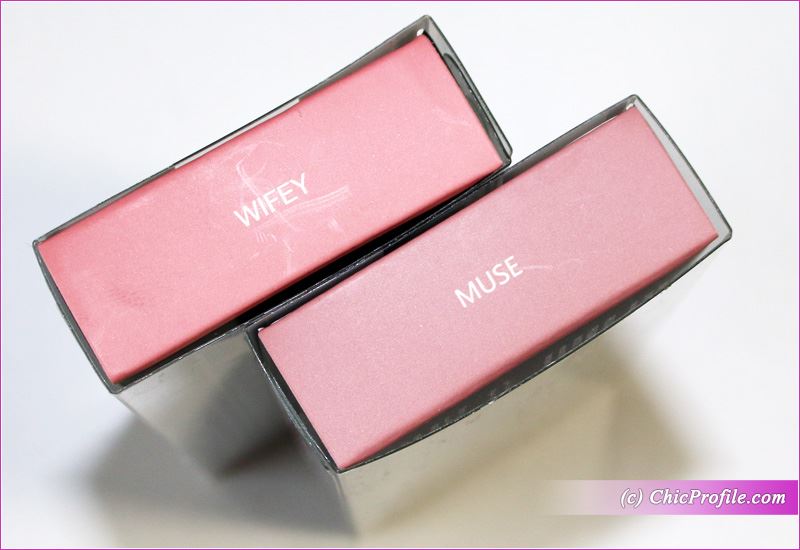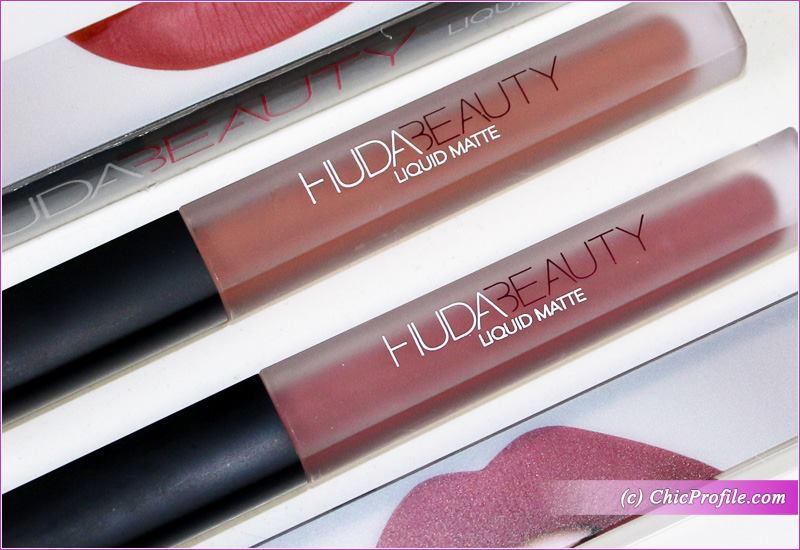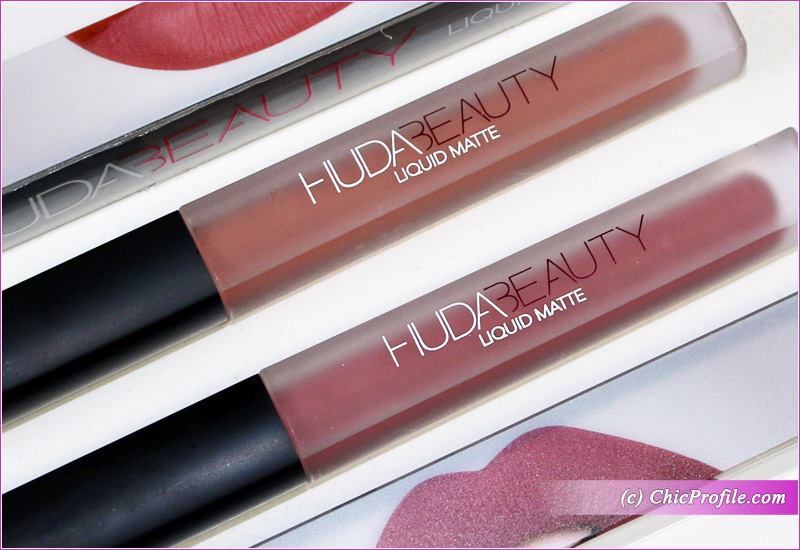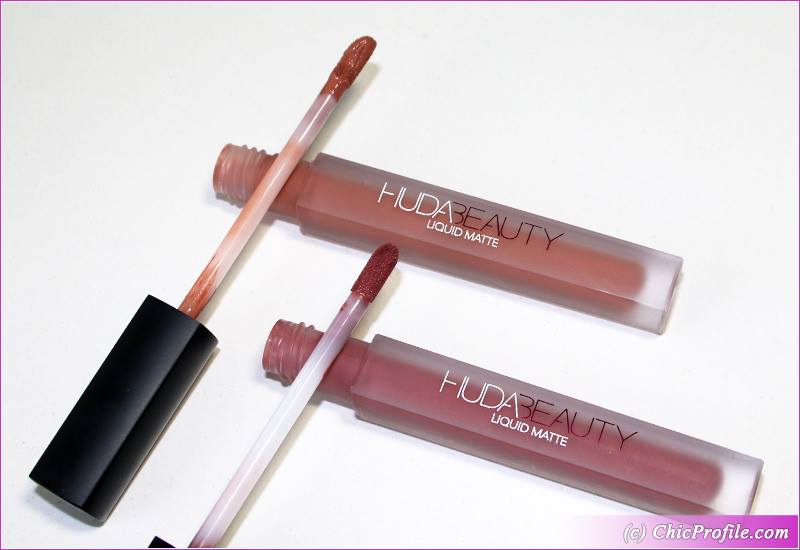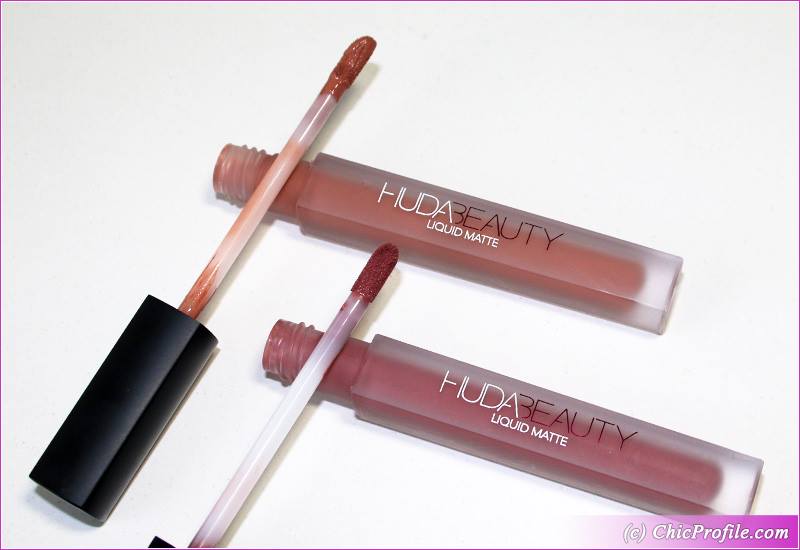 Huda Beauty Muse and Wifey Liquid Matte Lipsticks Swatches (LEFT -> Muse | RIGHT -> Wifey)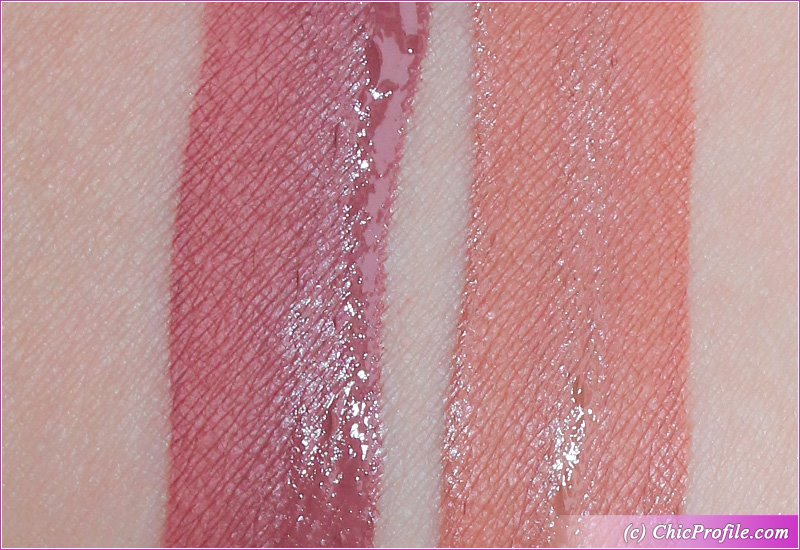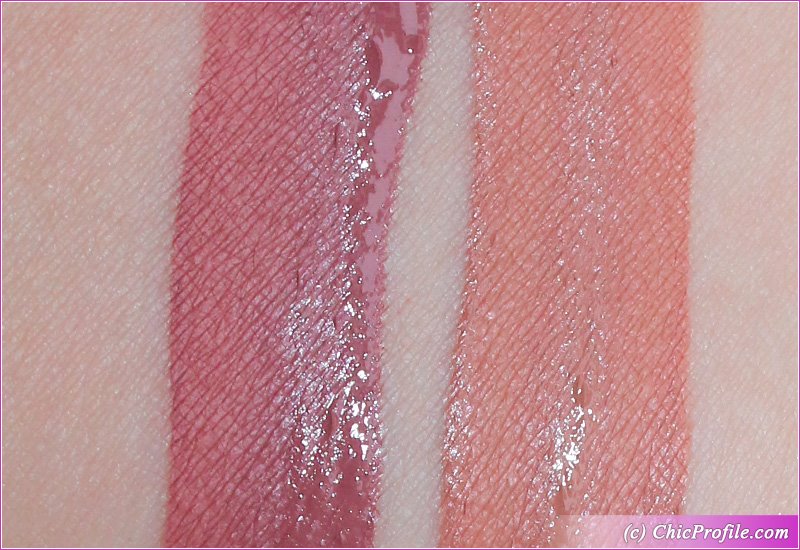 Muse Huda Beauty Liquid Matte Lipstick Swatches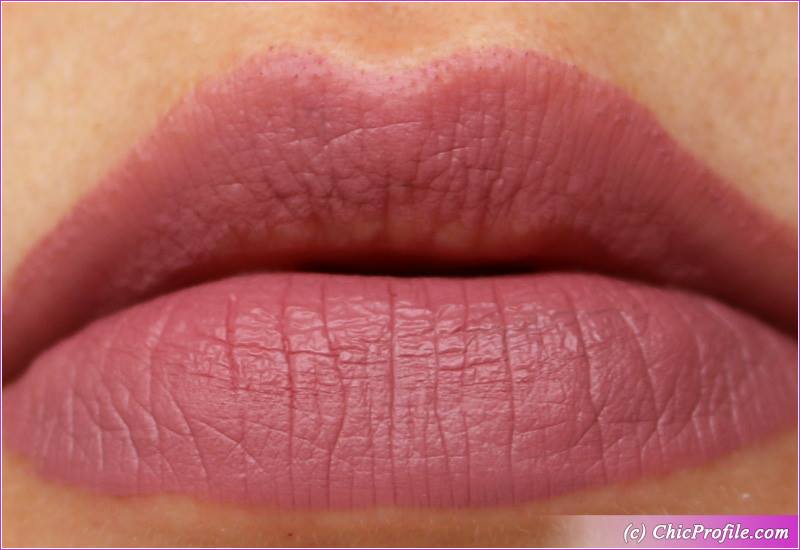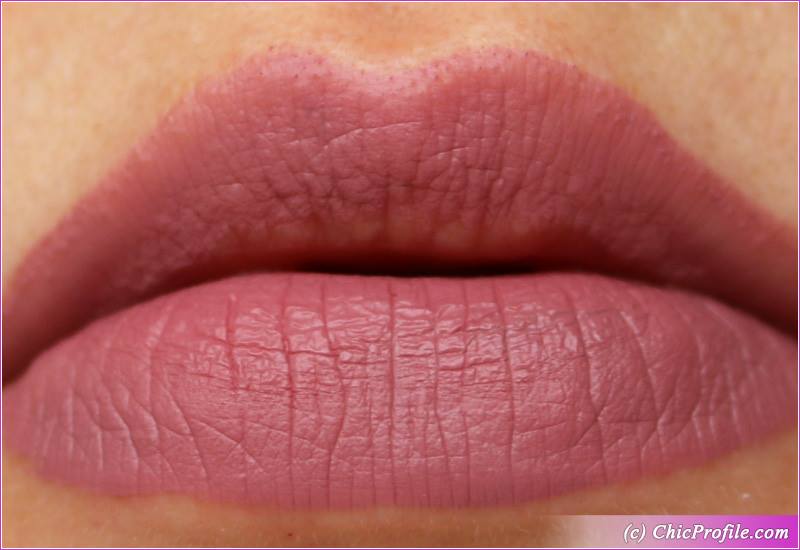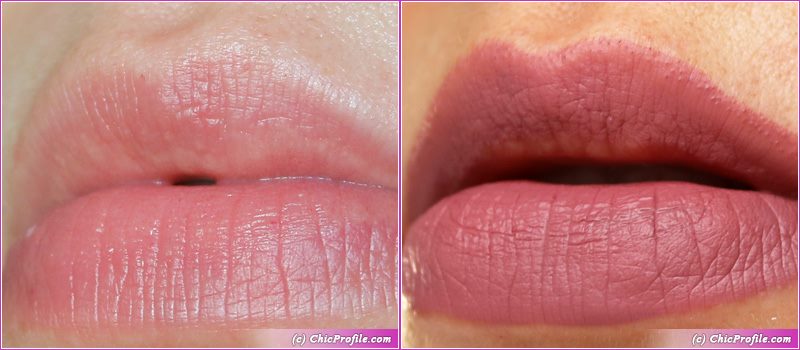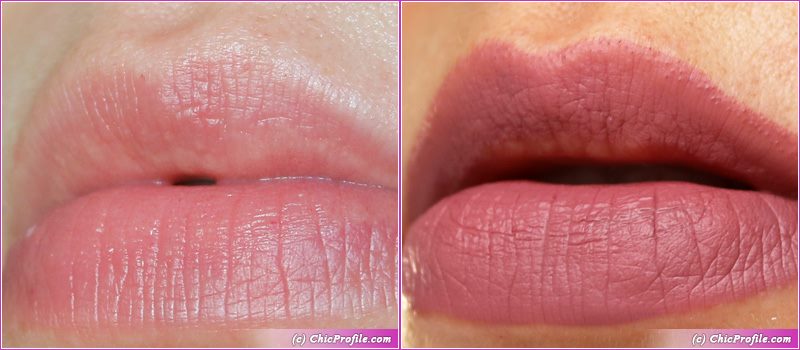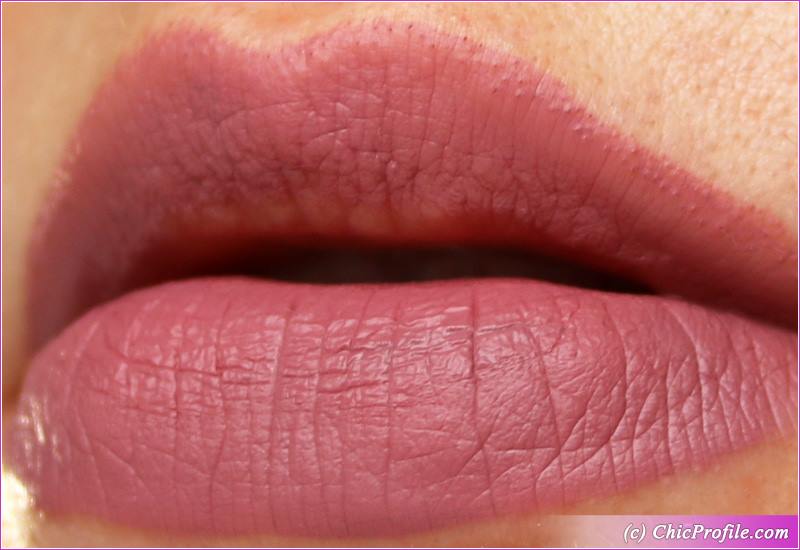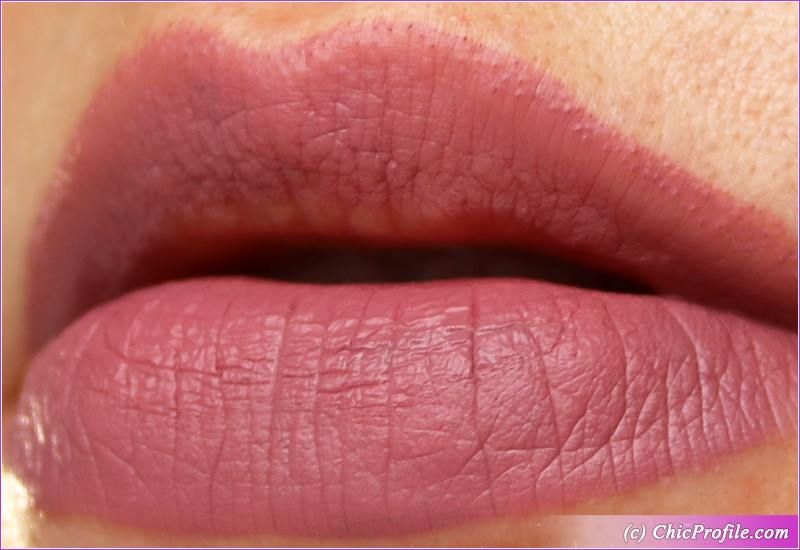 Wifey Huda Beauty Liquid Matte Lipstick Swatches