Hello pretties!
Huda Beauty is launching a new highlighter palette this spring. Huda Beauty 3D Bronze Sands Highlighter Palette is coming up next week. I confirmed so many times that I'm hooked on this brand and I absolutely love the products. When it comes to maximum glow, 3D highlighter effect and gleaming cheekbones, Huda Beauty Highlighter Palettes are the best.
Of course I'll be adding the new Bronze Sands Highlighter Palette to my collection when it will hit counters. Count on my review after that but keep an eye on my Instagram for live swatches. I own three highlighter palettes from Huda, one of them receive as a B-day gift last year. I know I'm behind on my reviews but I'm trying to review everything I bought from Huda in the following weeks. They are permanent products so you can still find them online and in stores.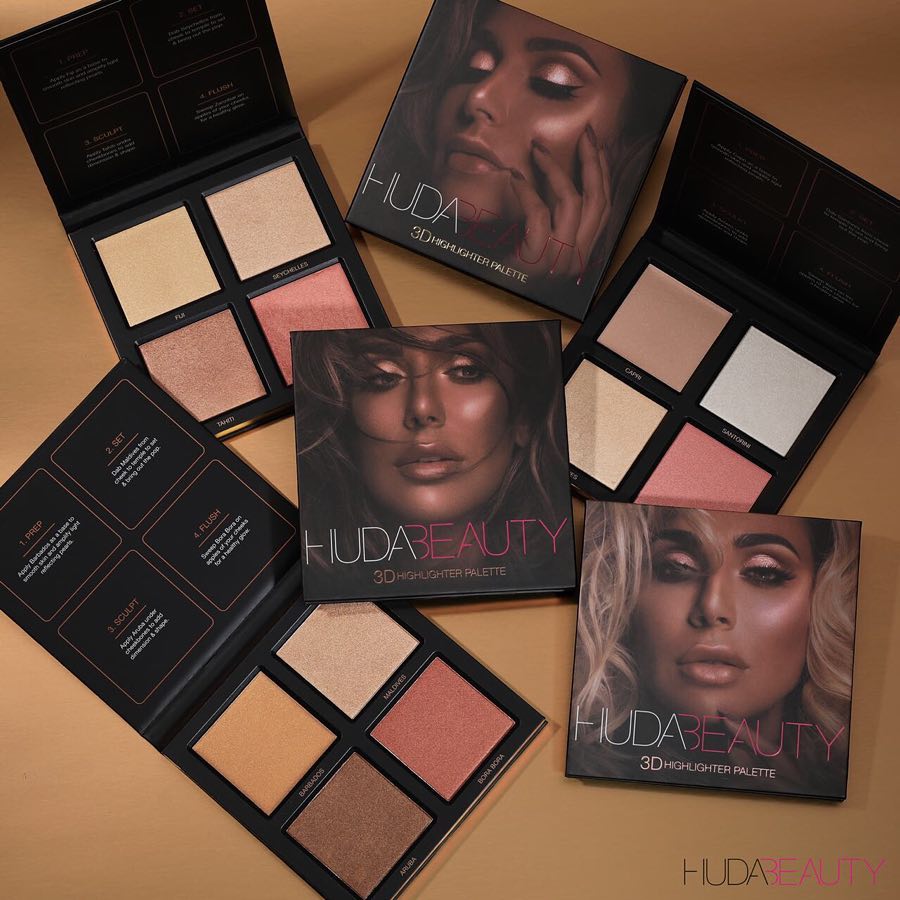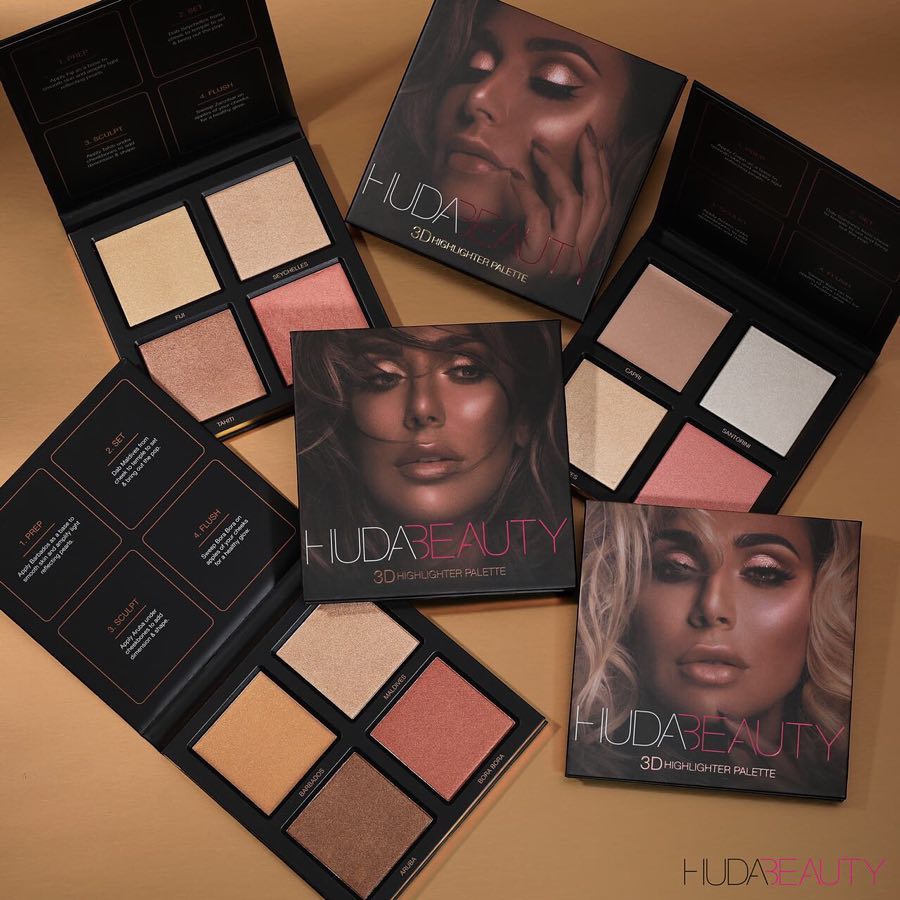 Availability
U.S. & UK Launch Date – 16 February at Sephora, Cult Beauty, Selfridges, Harrods
Huda Beauty 3D Bronze Sands Highlighter Palette Spring 2018
Huda Beauty 3D Bronze Sands Highlighter Palette – New & Permanent – $45.00
This time the shades are richer and more pigmented as you'll surely noticed in the swatches bellow. This palette is suitable for tanned skin and definitely medium or darker skin tones. The colors are mean to pop up on tanned skin so I'll rock this palette probably in the summer. I'm stubborn and I'll try to make the shades work even on light skin tone. 🙂
I know they will look super pigmented and too intense on my skin so I'll definitely use a light hand and my beauty blender.
Shades:
Barbados
Maldives
Aruba
Bora Bora
I also love the name of the shades, as they are among my favorite destination for holiday. Could it be that you can get a different tan color in each of these destinations? 🙂
I guess we'll see how this palette is performing pretty soon!