Hello sweeties!
The new Guerlain Ecrin 1 Couleur Spring 2015 Collection (review, swatches) couldn't have been complete without its lightest shade, Guerlain No.10 White Ever mono eyeshadow. A beautiful, intense white powder eyeshadow like this one is a must and can be used in so many different ways. If you want to brighten up your eyes you can apply Guerlain White Ever Ecrin 1 Couleur right on the inner corner of your eye or on the brow bone to give luminosity to the entire makeup look. I admit I also used it as a highlighter and gently apply it right above the apples of my cheeks.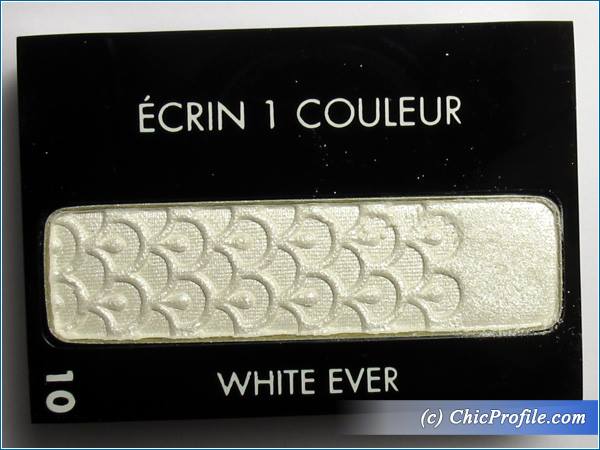 Availability
International / Romania Launch Date – Now at Sephora, Marionnaud, Douglas, Nordstrom, Macy's, John Lewis
Guerlain White Ever Ecrin 1 Couleur (165.00 Lei / $34.00 / £21.15 for 2 g) is an intense white silver with cool undertones and a metallic finish. It delivers a high color payoff, being quite pigmented and showing an intense metallic shine due also to those tiny silver shimmer particles.
It has a formula that feels smooth and silky to the touch but I couldn't help noticing it's also a bit powdery and once applied it has a bit of a fall-out. It looks more intense and luminous when it's applied over an eyeshadow primer and that's when you'll see it's fully opaque. It has a fairly good adherence but when you start to work out the color and blended in, you will see how it looses a bit of its intensity and gets a softer appearance.
The formula feels a little bit dry overall and I had minor fall-out. As the color wore away after 8 hours, I didn't notice any creasing.
I've already used Guerlain White Ever Ecrin 1 Couleur in several of my makeup looks that I'll be posting very soon but in the meantime you can check it out to see how it looks like in combination with other Guerlain mono eyeshadows in this Guerlain makeup look for spring 2015.
Enjoy more photos…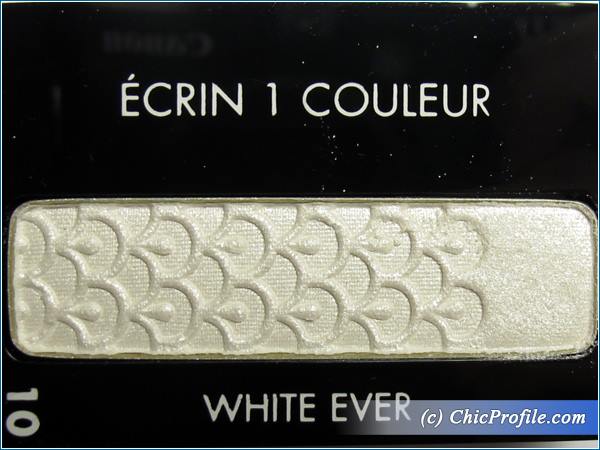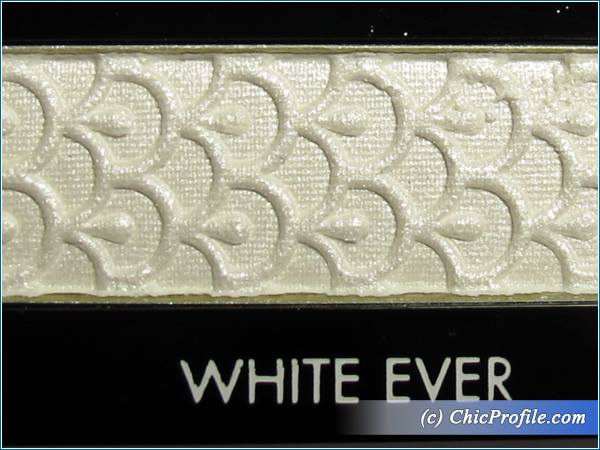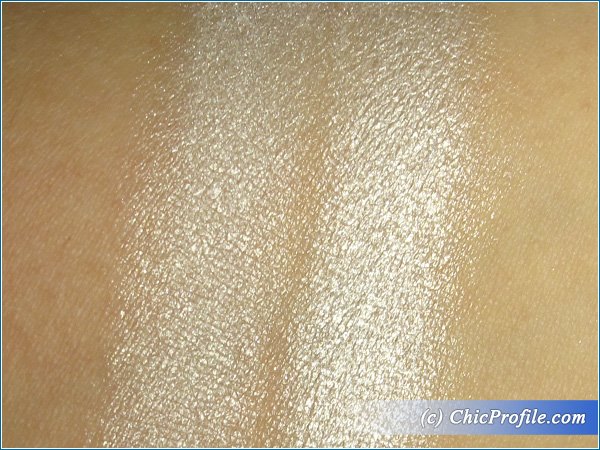 Guerlain White Ever Ecrin 1 Couleur Swatches – LEFT (without primer) RIGHT (over Too Faced Shadow Insurance Primer)