Hello pretties!
Guerlain No.04 Hey Nude Ecrin 1 Couleur is exactly that classical nude that couldn't have missed from the new spring 2015 Guerlain Ecrin 1 Couleur Collection (review, swatches, photos). I would see a shade like Guerlain Hey Nude mono eyeshadow featured in every nude or naturals eyeshadow palette as it is just exactly that very shade closer to your skin tone that you need for blending.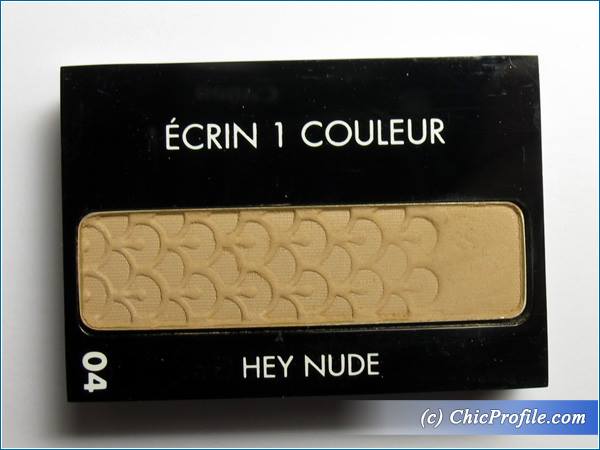 Availability
International / Romania Launch Date – Now at Sephora, Marionnaud, Douglas, Nordstrom, Macy's, John Lewis
Guerlain Hey Nude Ecrin 1 Couleur (165.00 Lei / $34.00 / £21.15 for 2 g) is a nude light beige with yellow undertones and subtle matte finish. It has a good color payoff and it looks more pigmented when applied over an eyeshadow primer. For me this is exactly the shade I would use for blending, that particular shade that you want to be closer to your skin tone, or the shade I would prefer for a natural day to day makeup look.
It has a soft, silky formula that applies and adheres well onto the lid. It has almost an opaque color coverage and it looks so natural. From all the new Guerlain mono eyeshadows that were released this spring I believe I would finish Hey Nude eyeshadow first, because is that shade that you need in almost every makeup look, definitely the one I would use 5 days out of 7. For me as I'm a light skin tone, this eyeshadow is the perfect nude shade for me.
I love how it is applied with ease, without creasing, being easily blendable and without any fall out. I had about 10 hours wear with its formula before noticing it slowly started to fade away but without creasing.
Enjoy more photos…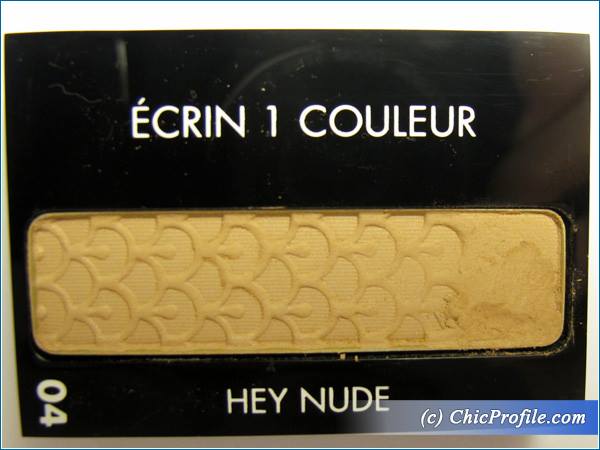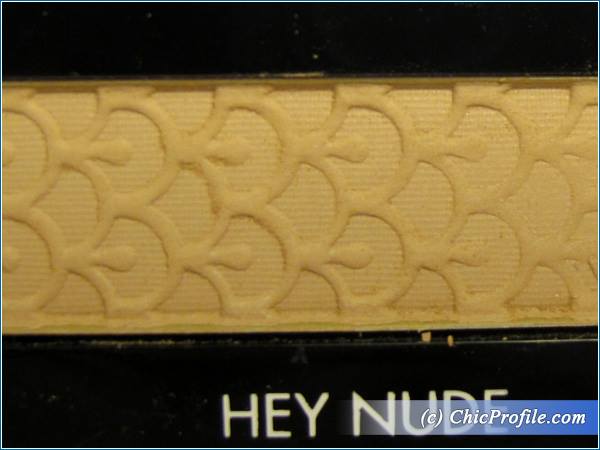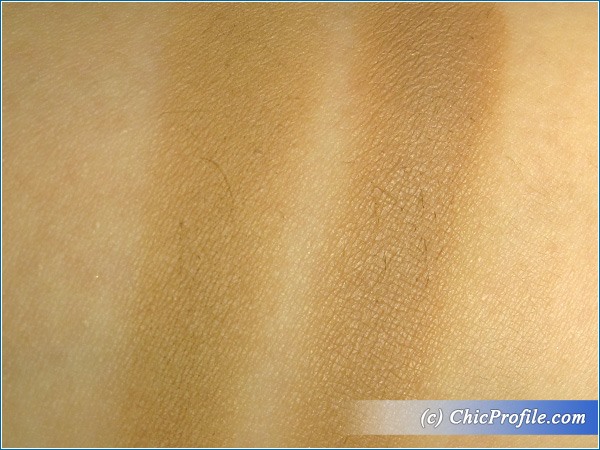 Guerlain Hey Nude Ecrin 1 Couleur Swatches LEFT (without eyeshadow primer) RIGHT (over Too Faced Shadow Insurance)