Hello cuties!
Sweet reverie and pastel colors presented in Guerlain Spring 2016 Makeup Collection makes me think that winter is almost over. With less than two months before it hits counters, we are teased with the first photos of Guerlain Spring 2016 Collection which in my opinion it contains more products than what I've posted so far. With a gentle smile and a fresh face makeup, Natalia Vodianova is yet again the campaign face of Guerlain Spring 2016.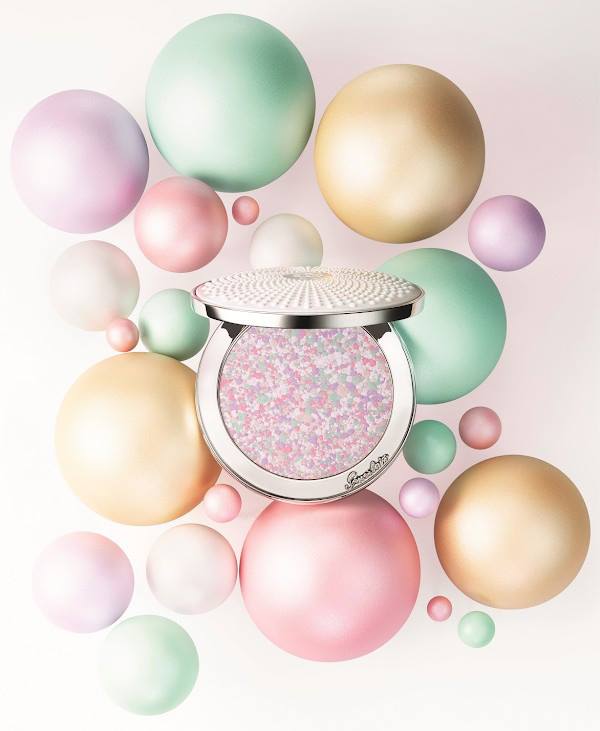 Availability
International Launch Date – January 2016
Guerlain Spring 2016 Makeup Collection
Guerlain Meteorites Base – Limited Edition – $74.00 / 320.00 Lei

Guerlain revamps its famous Meteorites Base and it's relaunching a new formula, with delicate rose pearls, just perfect for boosting the healthy glow of your skin. This perfect makeup base promises to diminish small skin imperfections, blur fine lines and create a matte canvas for your daily makeup.
Guerlain Meteorites Voyage Illuminating Matte Powder – Limited Edition – $179.00

This is definitely the star product of this collection and most likely the most expensive one as well. This illuminating powder gives your skin a matte effect and embraces skin with delicate pastel colors of pink, green, lilac, pearl and gold to illuminate your complexion, even out your skin tone and give you that gorgeous fresh looking skin effect.
Guerlain Rose Aux Joues – Limited Edition – $62.00 / 295.00 Lei

I definitely know I want this new Guerlain Smile Blush to be in my 2016 makeup collection. I can't help adoring this blush and smile in the same time when I see its beautiful pattern, while the other pink half embossed with the brand's logo remains elegant.
Guerlain Ecrin 1 Couleur – Limited Edition – $34.00 / 174.00 Lei

13 Enjoy – buttercup yellow

Guerlain Le Crayon Yeux – $31.00 / 135.00 Lei

01 Black Jack – black
02 Jackie Brown – brown
03 Deep Purple – purple
04 Katy Navy – blue
05 Khaki Driver – olive
Guerlain KissKiss – $37.00 / 191.00 Lei

371 Darling Baby – light luminous pink
372 All About Pink – light and lustrous fuchsia
Don't forget to check out the new Guerlain My First Polish (first photos) launching in February 2016.
Enjoy  more photos…