Hello beauties!
I'll conclude the series of reviews for Guerlain Kiss Kiss Rose Lip from Guerlain Bloom of Rose Fall 2015 Collection (info, promo images) with R346 Peach Party shade. As I mentioned before this is one of the six shades available in U.S. but only one of the 3 shades which have been released here in Romania. If you love a warm orange peach color on your lips with the benefits of a lip balm then keep reading for a more detailed review.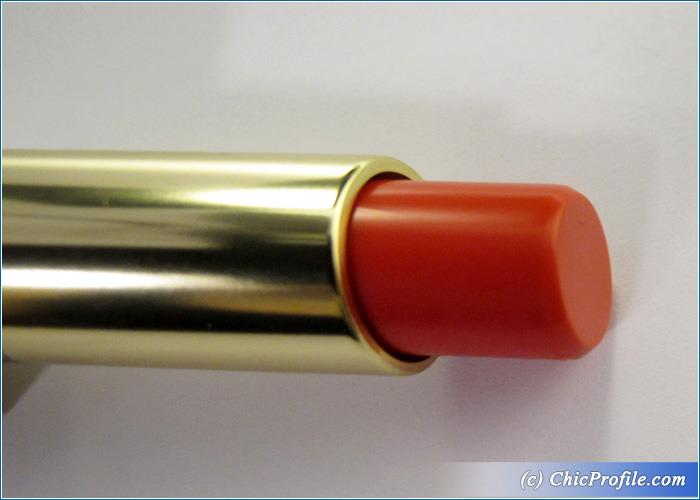 Availability
Romania – Now at Sephora, Douglas, Marionnaud, Kendra
U.S. – Now at Nordstrom, Sephora, Macy's, Neiman Marcus
U.K. – Now at Selfridges, House of Fraser, Harrods
Guerlain R346 Peach Party Kiss Kiss Rose Lip (232.00 Lei / €38.00 / $37.00 / £26.50 for 2.8 g / 0.09 oz) is a warm toned, light orange-peach with a subtle natural shine. It has a light, semi-sheer color coverage which changes my natural lip color a little bit, while offering lips a soft fresh coral hue.
The formula is so moisturizing, just like all the other Guerlain Kiss Kiss Rose Lip colors, as it is enriched with jojoba oil and rose extract. It feels lightweight on the lips, like I wouldn't even be wearing a lip color, while lips are so smooth, hydrated and plumped thanks to the hyaluronic acid.
This is a great product to swipe across your lips on a daily basis and especially when you have dry or chapped lips as it will nourish them and adds a fresh pop of natural color, making your lips appear healthy and hydrated.
Kiss Kiss Rose Lip glides across the lips smoothly and evenly, delivering quite a flash of color considering we are talking about a tinted lip balm, doesn't feel sticky or tacky and it doesn't sink or emphasizes lip lines.
I had a bit over 4 hours wear with this formula with some minor eating and drinking, while the color faded gradually from my lips. It didn't stained my lips like Guerlain Crazy Bouquet Kiss Kiss Rose Lip (review, swatches, photos) did and it look a bit more pigmented and intense than Guerlain Pink Me Up Kiss Kiss Rose Lip (review, swatches, photos).
Take a look at my live blogging article of Guerlain Bloom of Rose Fall 2015 Collection (swatches, preview, photos) if you want to see the original packaging of this product since I've it in a tester packaging.
Enjoy more photos…