Hello beauties!
Guerlain R329 Crazy Bouquet Kiss Kiss Rose Lip is one of the three shades released in Romania from a total of six which are part of Guerlain Bloom of Rose Fall 2015 Collection (info, promo photos). As I previously said, I have all these 3 Kiss Kiss Rose Lip colors to show you and R329 Crazy Bouquet is the most pigmented of all.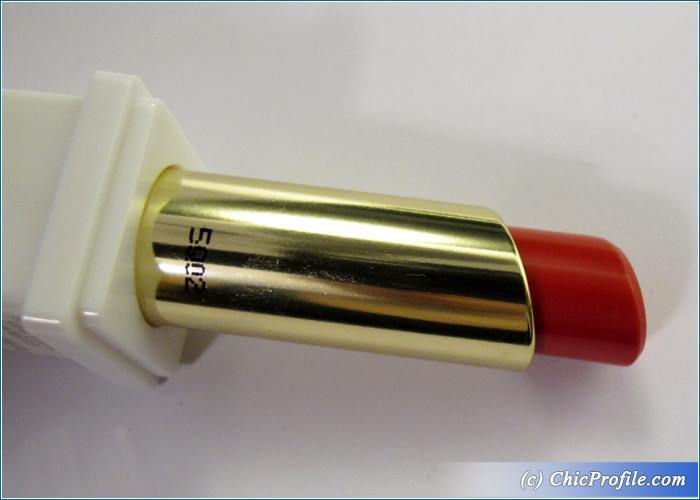 Availability
Romania – Now at Sephora, Douglas, Marionnaud, Kendra
U.S. – Now at Nordstrom, Sephora, Macy's, Neiman Marcus
U.K. – Now at Selfridges, House of Fraser, Harrods
Guerlain R329 Crazy Bouquet Kiss Kiss Rose Lip (232.00 Lei / €38.00 / $37.00 / £26.50 for 2.8 g / 0.09 oz) is a cool toned medium raspberry red with a natural shine. It delivers quite a pigmented color considering this is a tinted lip balm so you can notice in the photos bellow it has a medium opacity.
The formula of these Guerlain Kiss Kiss Rose Lip is simply amazing, feeling not only lightweight and comfortable but also moisturizing thanks to the combination of jojoba oil and rose extract. Lips feel so smooth and hydrated thanks to the rose petal oil while the plump effect is given by the hyaluronic acid.
The color even though is more pigmented and intense than Guerlain Pink Me Up Kiss Kiss Rose Lip (review, swatches, photos) is doesn't look harsh on the lips and will complement even the lightest skin tones.
I'm completely addicted to this formula as it makes my lips soft, smooth and moisturized from beginning to end and they even keep feeling like this even when the color is gone. I was quite impressed to see I had about 5 hours and half wear with this formula, so it's quite long lasting for a tinted lip balm, and it also stained the lips a little bit which gave soft flush of natural color.
The formula doesn't sink into lip lines, it doesn't feel sticky or tacky so it's just amazing to wear. You can check out my preview and swatches of Guerlain Bloom of Rose Fall 2015 Collection if you want to see the original packaging of Kiss Kiss Rose Lip product as I have it a tester.
Enjoy more photos…