Hello beauties!
Starting this fall Guerlain presents six new shades of Rose Aux Joues which are part of the limited edition Guerlain Bloom of Rose Collection (info, photos). Today I'll be reviewing Guerlain Morning Rose Rose Aux Joues Blush, which is the lightest of the three shades that I have and I'll be presenting separately with close-up photos and swatches. This is a light, natural shade that will add just a delicate hue on your cheeks, the kind of blush you'd choose to wear on a daily basis, at the office and even at school.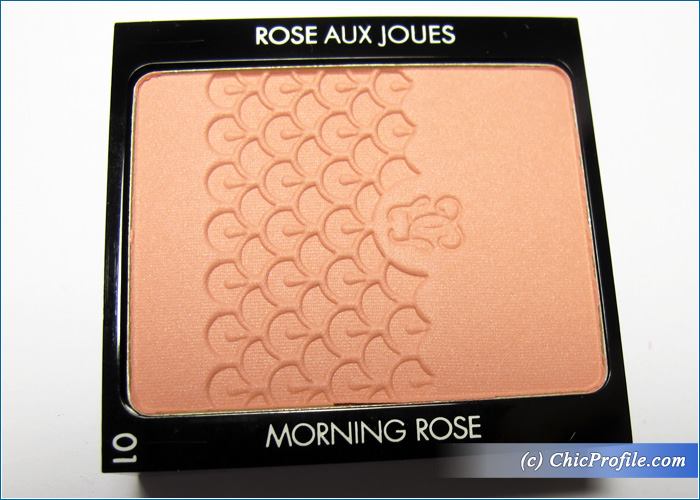 Availability
Romania – Now at Sephora, Douglas, Marionnaud, Kendra
U.S. – Now at Nordstrom, Sephora, Macy's, Neiman Marcus
U.K. – Now at Selfridges, House of Fraser, Harrods
Guerlain Morning Rose Rose Aux Joues Blush ($52.00 / 232.00 Lei for 6.5 g / 0.22 oz.) is officially described as a very fresh pink. I see it as a light natural pink with warm undertones and a satin finish. This is a No.01 Rose Aux Joues Blush shade being definitely the lightest one, which makes it suitable for those with fair and light skin tones. If you have medium or dark skin, Guerlain Morning Rose Blush is not the kind of shade you would be looking for as it won't show up on your skin.
It ads a natural glow to the cheeks, just a subtle wash of color, making you look natural and fresh. Guerlain revamped the formula of its powder blushes so this new one is a veil of ultralight texture that is easily buildable up to a light-medium opacity.
It delivers a semi-sheer color payoff that can be easily buildable as I said but you won't get more than a light-medium washed color. It took me up to 3 layers to show you the swatch bellow so as you can see this will definitely complement more those women with light skin tones.
The texture felt so soft but somehow just a little bit dusty and it doesn't emphasized my pores so it's great even for those with combination and oily complexions. It has a subtle floral scent, violet flowers  if I'm not mistaken, but it's detectable only if you smell it from the pan.
I had about 8 hours wear with this formula before I noticed the color slightly fading away.
Enjoy more photos…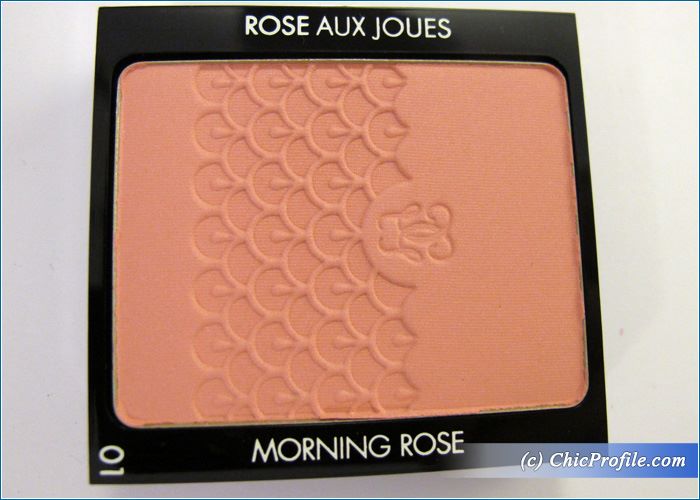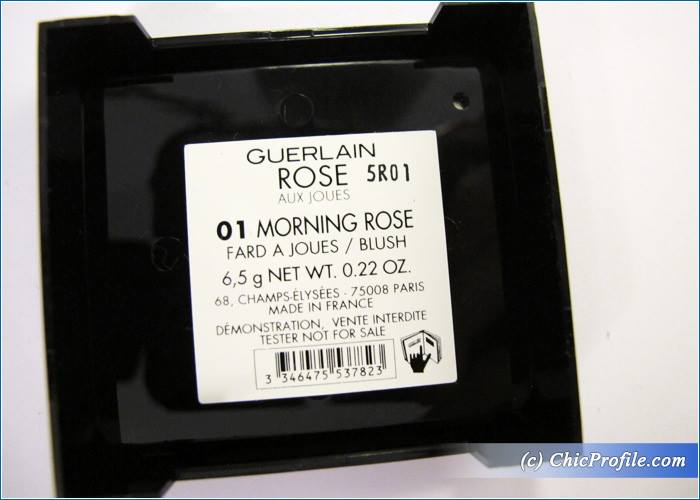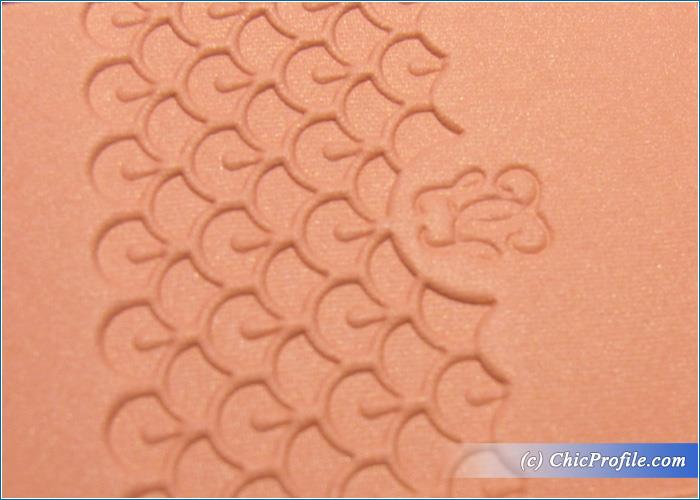 Guerlain Morning Rose Rose Aux Joues Blush Swatch