Hello pretties!
Guerlain Meteorites Pearls Carousel (official info, photos) represents the 2016 edition of the famous Guerlain Meteorites Pearls that so many of us love and collect. This is definitely one precious collector's item and I dare to say, even of my favorites as well, thanks to the combination of pink tone of the new pearls. I spotted this online internationally right at the beginning of spring, but across Europe it's barely starting to hit counters. I'm bringing you a closer look at this precious gem so you can better decide on your purchase once it hits counters in your country.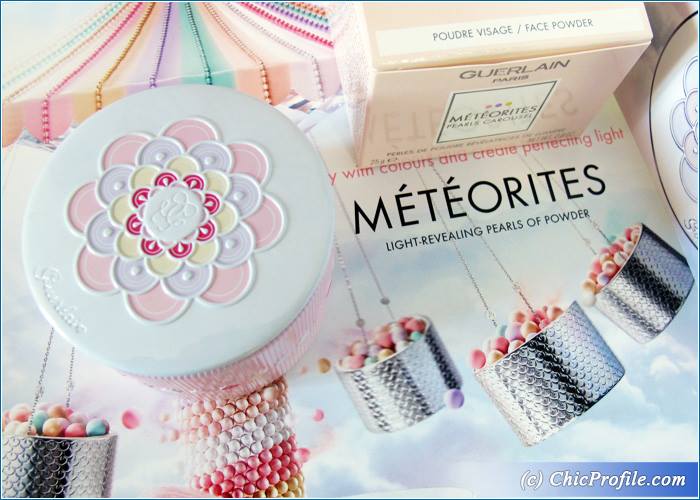 Availability
U.S. – Now at Nordstrom
UK – Now at Selfriges
Romania – June 2016 at Douglas, Sephora
Guerlain Meteorites Pearls Carousel ($62.00 / £41.50 / 273.00 Lei for 25 g / 0.8 oz)  gathers a new combination of delicate and pastel colors is gently pearls of powder. This limited edition Guerlain Meteorites Pearls Carousel face powder delicately corrects and illuminates your complexion.
The new pearls have the same inimitable violet fragrance of the famous Meteorites and this time they come in a new summer 2016 edition. Once you swirl you brush into the magical pearls and pick up a fresh pink hue you'll give your complexion a summer glow while gently fading away imperfections.
The fuchsia pearls will revive the skin, sunny yellow pearls will fight dullness, soft mauve catches the light while pearlescent white reflects the light. This 2016 edition of Guerlain Meteorites is pink-toned but with a light pink hue, just so you know in case you're aiming for a different kind of glow.
This product is so versatile…you can use it as a luxurious finishing powder all over your face (be careful not to over do it…you don't want to look all glimmery) or just as an illuminator. Anyway it's up to your personal preference but I personally like to use it for a touch of luminosity.
Innovative stardust technology transforms UV rays into visible, soft-focus, perfect light, while the mix of harmonious shades tailors luminosity to your skin tone.
You can use the powder puff that comes with the pearls but I personally prefer to use a fluffy powder brush and gently swipe it all over my complexion.
Guerlain Meteorites Pearls has always been a magical product for me, starting from the packaging to the colorful spheres inside the cute and feminine metallic jar, down to the luminous touch and violet scent these pearls hold.
Enjoy more photos…