Hello beauties!
There's been a little more than two weeks since Catrice Glam & Doll False Lashes Mascara came into my life and I have been using it almost every day. I can't believe that a drugstore mascara has become my go to mascara for a while and I'll just go and say that you really have to try it out and see how amazing it is. Catrice Glam & Doll False Lashes Mascara is a brand new release, part of Catrice It Pieces Spring Summer 2016 Collection (info, photos) and it's a permanent product. I haven't been so excited for a drugstore mascara in ages…and if I think harder I can say precisely that except my all time drugstore favorite L'Oreal Voluminous Carbon Black Mascara, I haven't found any other that would impress me this much.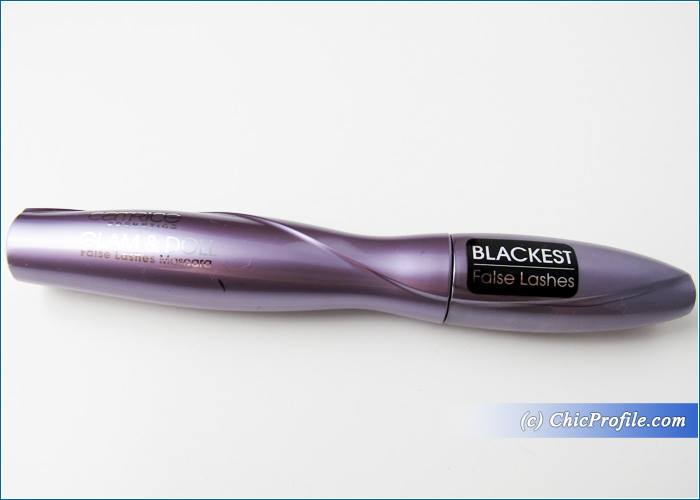 Availability
International – Now at Muller, local drugstores and online @kosmetik4less.de
Romania – Now at Prestige Boutique (blv. Iuliu Maniu nr.59) and online @boutique-produsecosmetice.ro
Catrice Glam & Doll False Lashes Mascara (21.50 Lei / €3.99 for 9.5 ml / 0.32 fl oz) is a new mascara joining the successful Glam & Doll family. Catrice has previously released a few editions of Glam & Doll mascaras but I believe this is truly the one and they did a fantastic job this time.
This newcomer has really transformed my lashes and scores points with its curved elastomer brush. This curved rubber brush reaches each individual lash with just one application and covers it in deep black from root to tip. The volume-boosting formula adds density for dramatic lash results.
You can take a closer look at the brush in the photos bellow and it's easy to see how it perfectly adapts to the form of your natural lashes so it can curve them and volumise them straight from the roots.
It covers my lashes with a deep black coat without making them look dramatic and even if I apply up to 3 coats (which I rarely do since 2 coats are more than enough for me) I never had that spider-lashes look. It individually coats every lash and thanks to its curved brush I can easily reach even the tiniest and shorter lashes. I don't even have to use an eyelash curler with this mascara anymore as all my lashes are being curved by this mascara.
It does lengthen my lashes but it won't give me that extra full volume or dramatic effect. I would agree with the False Lash Effect but more like natural false lashes, nothing to dramatic or over the edge…more like a mascara that I'm using on daily basis for natural, curved and defined lashes. If you want to add more drama to your lashes you can apply up to 3 coats. The brush gently separates each lash so you won't have to be worried about over-coating them or getting stuck between eachother.
I'm definitely going to update this post after I have finished using this mascara, just out of curiosity to let you know how much longer this product lasted. I use it daily as I told you in the beginning (with the exception of two days when I choose a different mascara) and each time the formula is still fresh and easy to work with.
My lashes look beautiful and naturally curved even after 10 hours from application, with a black color and without any clumping or pulling my lashes together.
You have to use Catrice Glam & Doll False Lashes Mascara 2016 edition just one time and I bet you'll love it from the first application. This can easily compete for being the 2016 best drugstore mascara and win.
Enjoy more photos…