Hello beauties!
My belief is that I can never have too many pink eyeshadows and with this idea in mind Guerlain Pink Pong Ecrin 1 Couleuer was naturally the first mono eyeshadow from the new released Guerlain Ecrin 1 Couleur Collection (review, swatches, photos) that I tested and tried on. I mean who doesn't love a new soft pink eyeshadow at the beginning of spring, when this season is all about soft and luminous shades?!  Well I do! After wearing Guerlain Pink Pong in several of my spring 2015 makeup looks (tutorial, photos) now I can write a full review.
Availability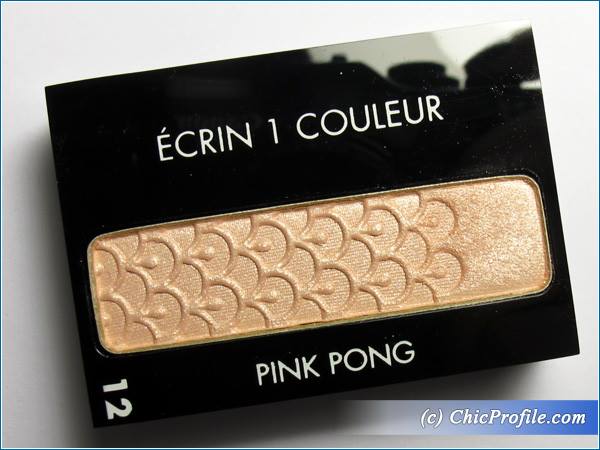 International / Romania Launch Date – Now at Sephora, Marionnaud, Douglas, Nordstrom, Macy's, John Lewis
Guerlain Pink Pong Ecrin 1 Couleur (165.00 Lei / $34.00 / £21.15 for 2 g) is a light warm golden-white-pink with subtle gold shimmer and metallic finish. It's a color that has a light to medium color coverage, looking very soft and bringing a lot of luminosity when applied on the lid or on the inner corner of the lid.
Guerlain Pink Pong Mono Eyeshadow is the perfect spring subtle pink shade, which can give your makeup luminosity and that fresh and casual appearance which we effortlessly want to achieve in a day time makeup look.
It feels smooth and silky to the touch, however once applied on the lid it has a little bit of fall-out but that doesn't stop it from being easily blendable. Pink Pong is that girly pink eyesahdow with a metallic/ frost finish that make is perfect for every eye color. Applied over an eyeshadow primer the color tends to be more intense, pigmented and luminous while applied directly over bare skin it looks extremely sheer.
I had about 7 to 8 hours wear with this formula before the color started to fade and loose its intensity but without creasing.
Enjoy more photos…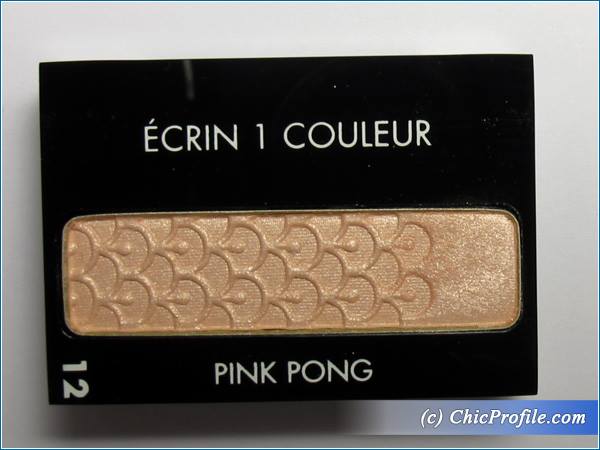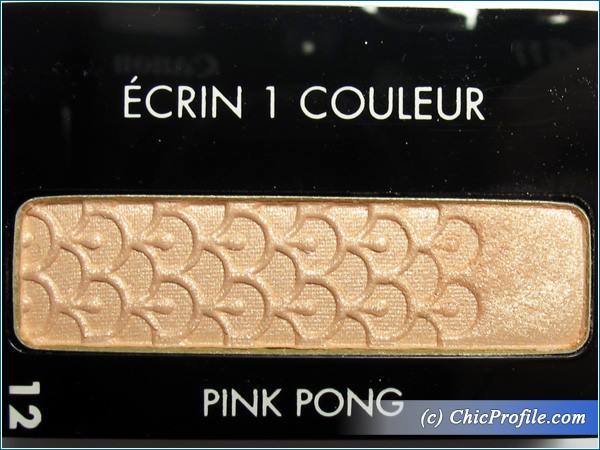 Guerlain Pink Pong Ecrin 1 Couleur Review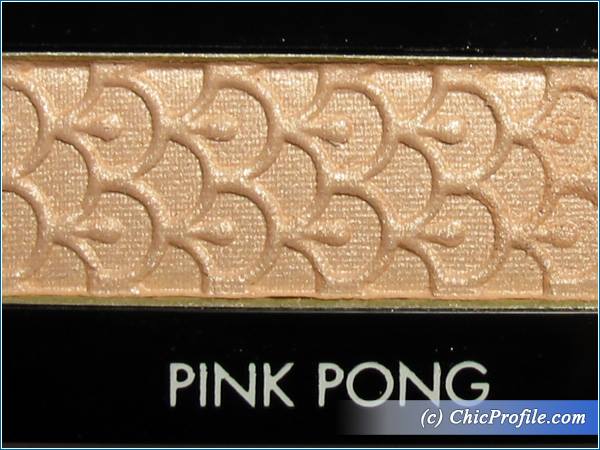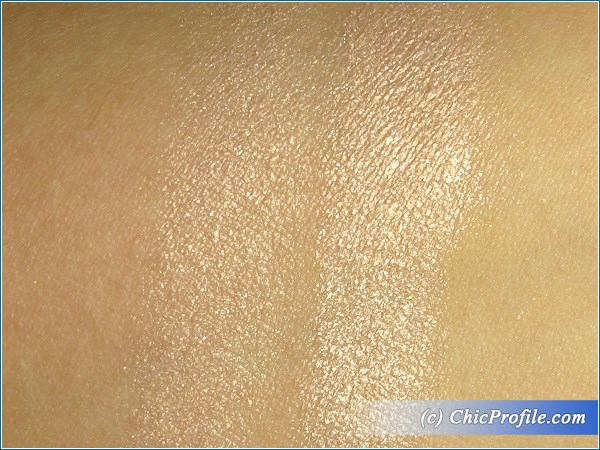 Guerlain Pink Pong Ecrin 1 Couleur Swatches LEFT (on bare skin) RIGHT (over Too Faced Shadow Insurance Primer)