Hello beauties!
Earlier this month Guerlain launched a new spring 2015 collection featuring 12 new Ecrin 1 Couleur mono eyeshadows, two new Kiss Kiss lipstick shades and Cils d'Enfer Maxi Lash So Volume mascara (promo photos). Yesterday I had the pleasure of seeing all the beauties in person and give them a try, swatch and play with all of them just enough to be able to have a first impression. I was really looking forward to seeing all the 12 Guerlain Mono Eyeshadows since I first posted about their launch back in February and the fact that I found them to have different finishes from matte to pearl and satin finish makes the entire eyeshadow line desirable by any woman. You will find some truly intense and pigmented shades, while others are looking more on the natural side with a sheer or softer color payoff.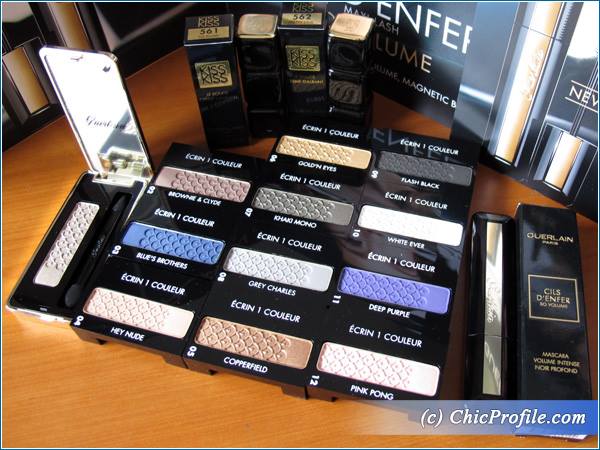 Availability
International Launch Date – 15 March 2015 at Sephora
Romania Launch Date – Now at Sephora, Douglas, Kendra, Marionnaud
I took home with me 11 out of the 12 Guerlain Ecrin 1 Couleur ($34.00/ 165.00 Lei / £21.15) shades and I will be testing them in the upcoming days so expect individual reviews and different makeup looks. As a quick preview I offer you the photos bellow as they speak for themselves and also reveal a truly elegant packaging, as each shade comes in a golden metallic case with a mirror-like effect (hard to photograph 😀 ). There is a quite a selection of nudes and earthy tones in matte, satin or metallic finishes but you will also find a pop of blue or violet color both with a matte finish and not to mention finally the black and white colors that are must have eyeshadows either if you want to add luminosity to your makeup or to intensify and create a smokey eye.
#561 So Plum and #562 Pretty Pink are the new Guerlain Kiss Kiss Lipstick (181.00 Lei / £23.85) shades for spring 2015 which have been launched on the same date as the rest of the products. So Plum is a rich, intense, dark cheery red with a subtle shiny finish while the other is a luminous fresh corally pink. I swatched and tested Guerlain So Plum Kiss Kiss shade just because this one seems more appealing to me and I wanted to see if it's wearable even by a girl with a light skin tone like me. It was just perfect! Even though the color is pigmented, looking fully opaque on the lips it still manages not to look harsh also thanks to the natural shiny finish. I had about 4 hours wear with its creamy formula before the color started to slightly fade in the center of the lips and finally after 6 hours (with eating and drinking) the color needed to be reapplied. It stains the lips a little bit but you will be left with an even color and a matte finish so it won't look strange at all.
Guerlain reinvents its famous mascara and comes up with Cils d'Enfer Maxi Lash So Volume (170.00 Lei / £22.00) with a very small brush which gives your lashes a well defined look and a dramatic volume which makes it the best mascara to complement a smokey eye or an intense makeup look.
Enjoy more photos…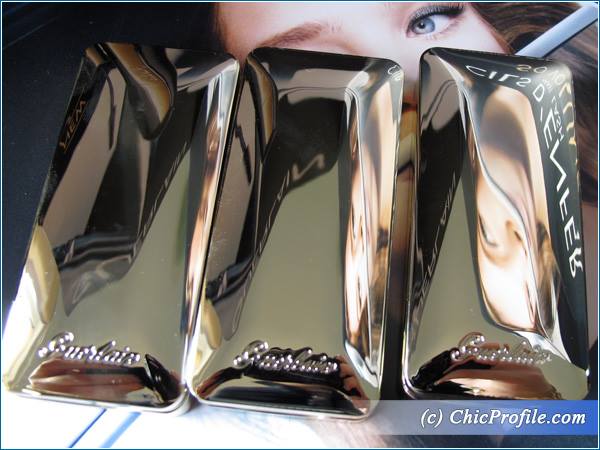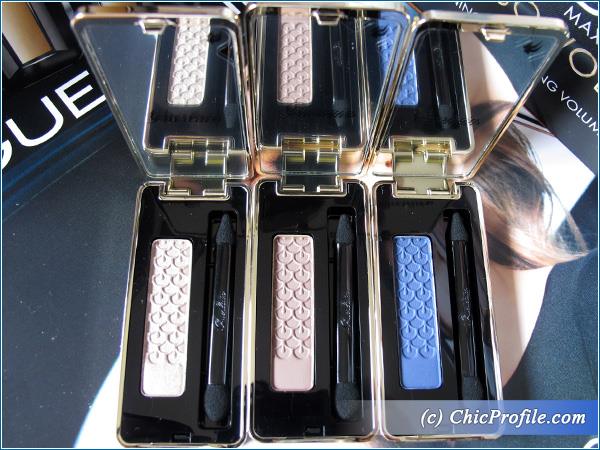 Guerlain Ecrin 1 Couleur Mono Eyeshadow No.01 , No.02, No.03 (from left to right)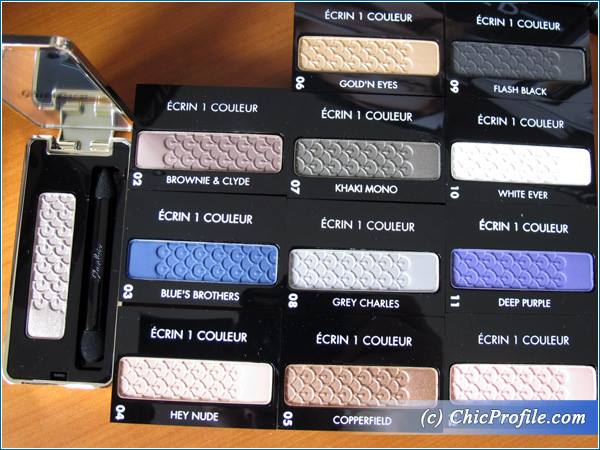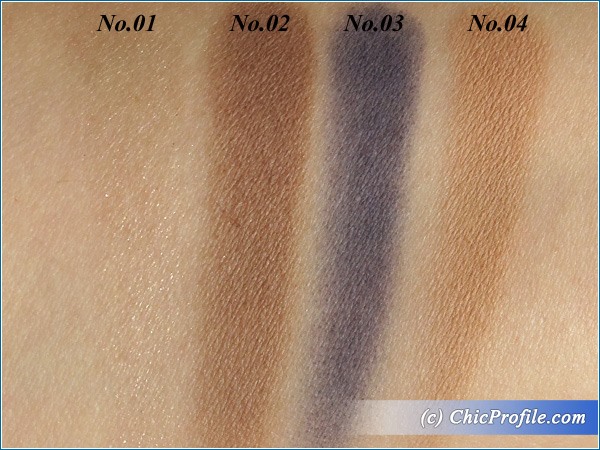 Guerlain Ecrin 1 Couleur Swatches (without eyeshadow primer)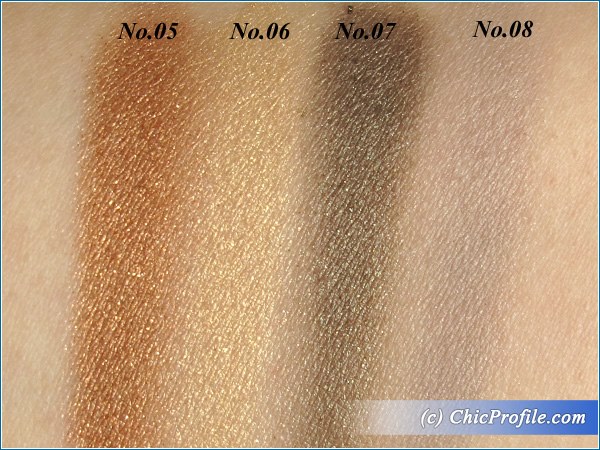 Guerlain Ecrin 1 Couleur Swatches (without eyeshadow primer)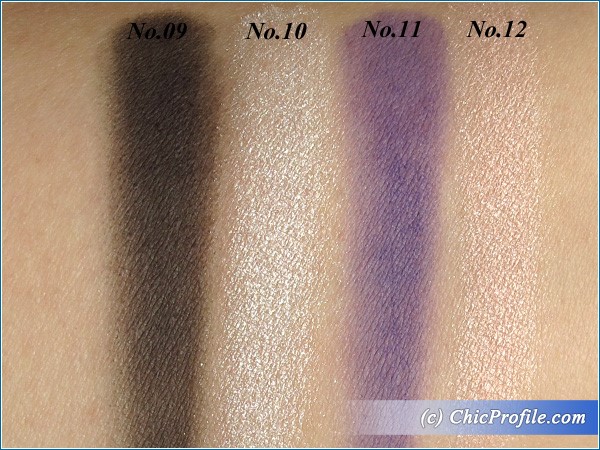 Guerlain Ecrin 1 Couleur Swatches (without eyeshadow primer)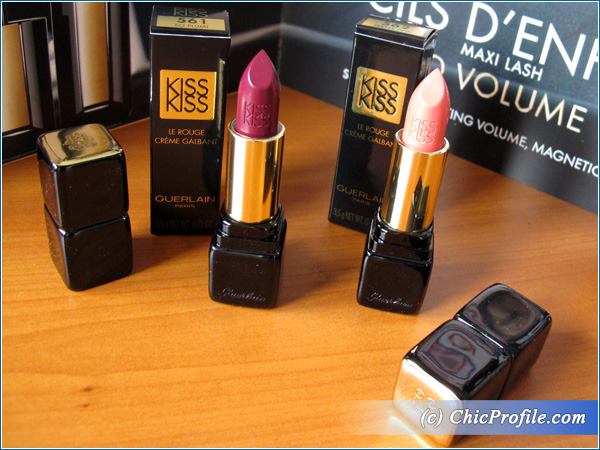 Guerlain Kiss Kiss Lipstick #561 So Plum and #562 Pretty Pink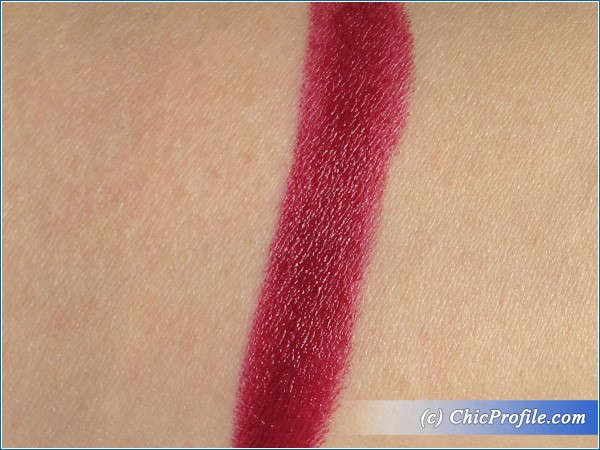 Guerlain Kiss Kiss Lipstick #561 So Plum Swatch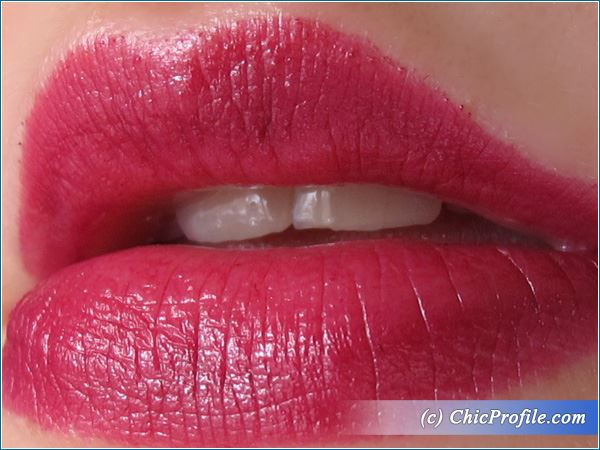 Guerlain Kiss Kiss Lipstick #561 So Plum Lip Swatch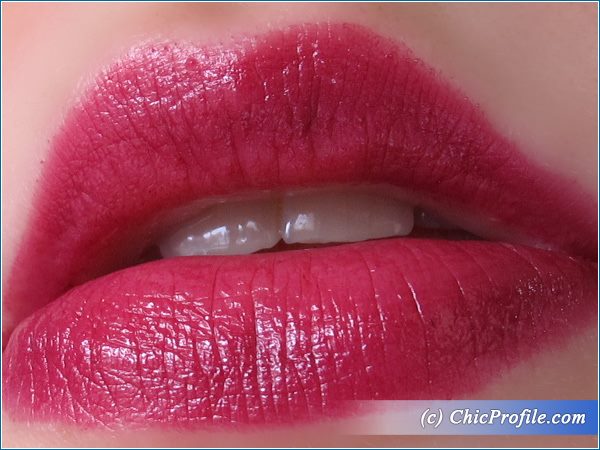 Guerlain Kiss Kiss Lipstick #561 So Plum Lip Swatch