Hello beauties!
The ideal man may not exist but his fragrance does and I've been wearing it on my wrist for the entire day, today. Last year Guerlain created L'Homme Ideal men fragrance and the nose behind this scent was Thierry Wassed, the perfumer of house Guerlain which this year brings to our attention the new L'Homme Ideal Eau de Toilette. If last year L'Homme Ideal parfum was concentrated around the idea of the perfect man, which we all know is a myth, this year the perfumer goes even further in its sociological mission to bring men and women closer together and creates the scent of the ideal husband.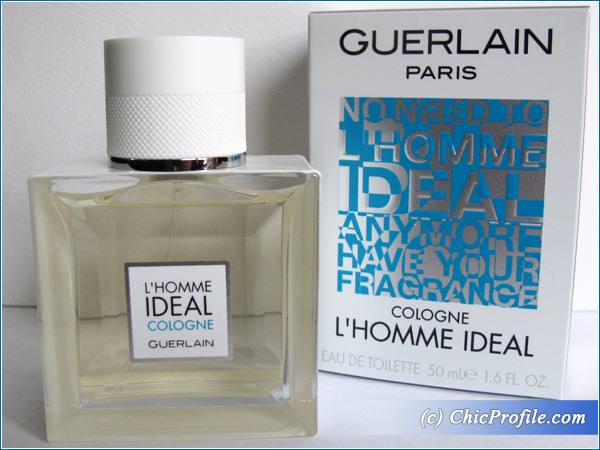 Not totally convinced that such a thing actually exists in nature? What's more… Not sure that anyone in their right mind could handle such perfection? Well, you're right. Like the ideal man, the ideal husband is just a myth.
Availability
Romania Launch Date – 1 May 2015 at Douglas, Sephora, Marionnaud, Kendra
International Launch Date – May 2015 at Sephora, Nordstrom
For the entire day I was wrapped in the scent of Guerlain L'Homme Ideal (444.00 Lei for 100 ml) cologne and I was trying to picture how would the perfect man or husband be like. As this fragrance didn't really swipe me off my feet in the beginning, as the hours went by I started to discover and feel all of its notes and let myself carried away by a wonderful sensation. I had a feeling of comfort, reliability and relaxation, just like I want to feel around the man who would wear this fragrance. It is a discreet scent but yet powerful once you smell it up close and it instantly puts you in a good mood, something like a dreamy state of mind, where you feel happy, cherished and safe. I didn't want to read the official information prior to testing the new Guerlain cologne on my skin so I wouldn't be influenced and only late in the night after the scent wore away I took a look and discover I was feeling the exact thing I was meant to every time I sniffed this fragrance.
The ideal husband is ENERGETIC
Once married, this man loses none of his unstoppable energy. He proclaims loud and clear: "I don't get these guys who spend their days slumped on the sofa when it's so much more fun to play Uno with the kids." "Cool, the final is on tonight. I can finish ironing in front of the game!" "I had six meetings in a row today. I need to relax. Come on, I'm taking you out dancing."
I'm such a multitasking person, I've always been so and I could easily imagine that my partner would have the same energy as I do so reading the phrases above gives me hope that such a man is still out there. 🙂
The ideal husband is CHARMING
He whispers sweet nothings in your ears, such as "How did I ever manage before without your sweet embrace?" and "Promise me that our kids will look like you." When he gets mad, he says: "Have some more Pavlova, I don't want you getting too skinny." He sends flowers to your mum and you suspect that your grandmother has a crush on him. The other day, he asked your best friend for tips on 'how to make you even happier,' in utter seriousness, because even when he's buttering someone up like a piece of bread, the ideal husband is completely trustworthy.
The ideal husband is LOYAL
Gisèle who? Beyoncé what? Which Scarlett? They can shake their booties all they want in night clubs and bat their lashes in office meetings or even tell him that the combination of his fragrance and his muscles drives them crazy, but he only has eyes for you. All for a very simple reason.
Fragrance Notes
The invigorating energy of a citrus top note opens the fragrance. Then the freshness of grapefruit andorange, followed by the
sparkle of pink peppercornand bergamot, before they give way to a surprising touch of Campari. The charm of a deliciously
citrusy neroli heart note and — surprise, surprise — the growing intensity of fresh almond, present right from the start and until the very end of the journey. This is the moment when one is overtaken by the irresistible urge to nibble on their lover's neck. The loyalty of a cistus base note, shaken up by the virile duo of vetiver and white musks. The olfactory proof that a cologne, as long as it is that of the IDEAL HUSBAND, can stay the distance!
I have always had a passion for men fragrances and this one is the kind of scent I would wear on a casual Sunday, with nothing to do, just sitting home relaxing, staying in bed with a good book or eating sweets on the couch while enjoying a romantic movie. Yes I would see myself wearing this fragrance from time to time just to remind myself that even though the ideal man or husband has not yet been born (or  is probably locked away somewhere), a man that will make me feel the way I feel when I sniff Guerlain L'Homme Ideal eau de toilette can still be found out there.
Enjoy more photos…